Elite recently delivered a design and fit out project for Birtinya Physiotherapy. The clinic is a boutique practice catering to the physio needs of clients in northern Brisbane and across the Sunshine Coast.
The new clinic fitout features three physio treatment areas, allied health space, kitchen, reception and awaiting area.  A large exercise area is also located at the back of the facility and is easily accessible from all the clinic's treatment areas.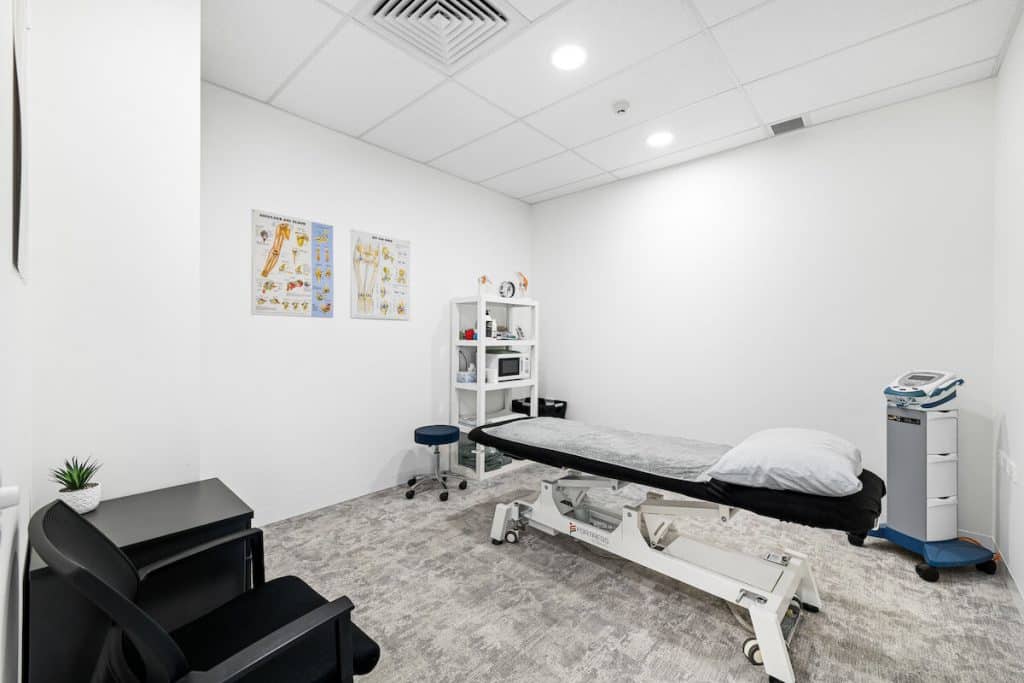 The Back Story
After two decades of leasing space in many clinics in both Brisbane and the Sunshine Coast, owner Georgie Walshe decided it was time to establish her own niche business as a stand-alone physio clinic.
The chosen location provided the perfect opportunity to incorporate all the essential elements to deliver excellent patient care. The premises also offered the space for Georgie to grow the business in the future.
The Vision
Building long term relationships with patients and their families was a key factor when choosing the location for the clinic. Working in the dynamic and exciting Sunshine Coast community is also beneficial in building strong relationships with other health professionals.
The Clinic Environment
Creating an environment with an efficient layout and flow that was reflective of the Sunshine Coast lifestyle was high on the list of must-haves for the new venture.  The fitout is spacious, light and welcoming for clients, staff and other allied health professionals who work at the physio clinic.
Georgie and the team from Birtinya Physiotherapy are extremely pleased with the result:
Contact Us
Are you looking for a design and fit out company to create your new healthcare practice? Elite's in-house architects and designers can help you with plans and configurations to build or extend to meet your business needs.
Call us on 1300 775 344 or contact us via our website form.