Bright, white dental clinic lighting makes a strong impression on your patients, and brings your clinic to life.
Dental clinic lighting is a mix of ambient and task styles. Task lighting should be bright, yet without shadows, usually coming from artificial sources. Ambient lighting should come from natural sources — a window or skylight where possible.
Let's look at the three main zones within a dental practice, and how light can be brought into each in a practical and eye-catching way.
A Bright Reception Area
Reception is where a practice makes its first impression. The dental practice fitout should be clean and tidy in this area, but not sterile. It should make patients feel at ease and comfortable.
Natural lighting — and nature in general — plays a role in this. Having skylights, large windows and a view of an interior courtyard garden are ways of bringing nature into the practice, and natural beauty equates with health.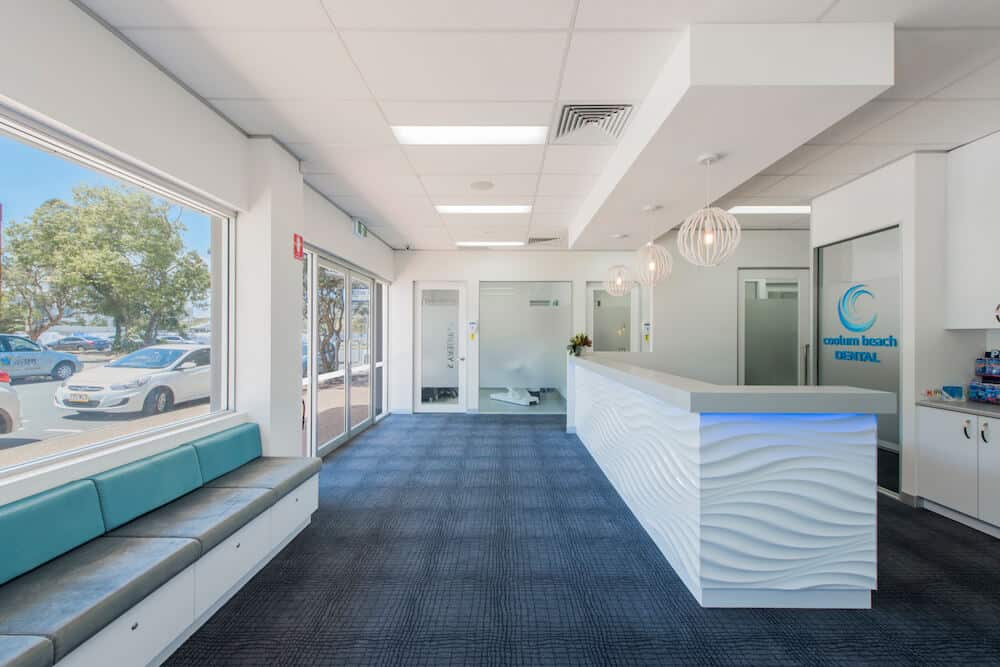 If direct sunlight is not on tap, clever design can achieve the same effect. The Elite Fitout team added a skylight with virtual blue sky and clouds to a high-end Melbourne dental clinic with little natural light. The result was a bright, welcoming space.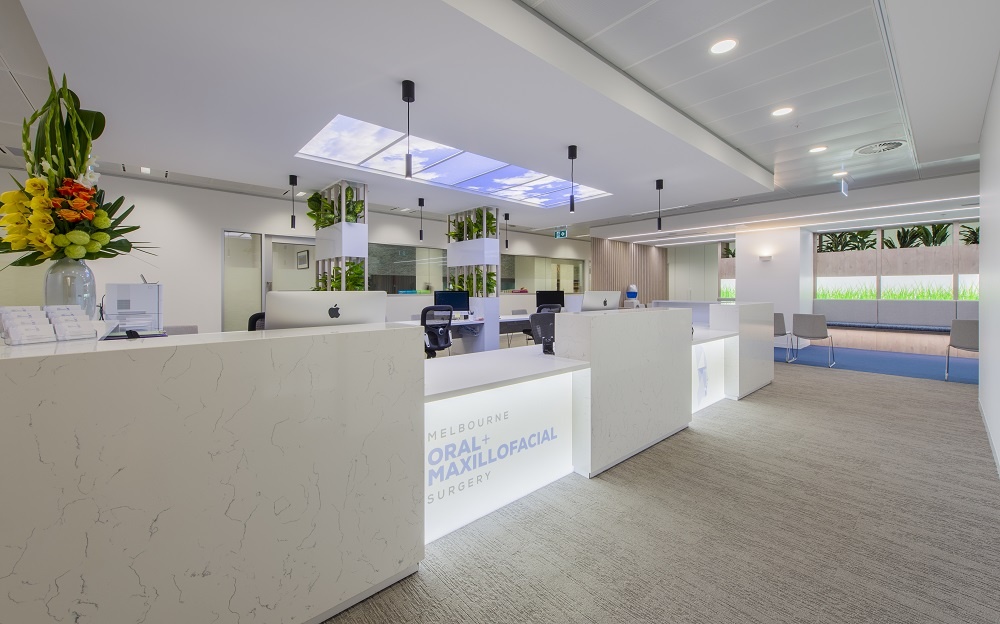 Inside the Dental Surgery
A dental surgery needs to look seamless and clean. We associate cleanliness with white light, so light with a high colour temperature works best.
The higher the colour temperature, the brighter the light. Bright sunlight against blue sky is 5000-6000K, while an incandescent bulb is around 2000-3000K.
Ceiling lights are filtered by translucent covers to avoid filling the surgery with harsh shadows. This puts a soft edge to even the brightest light, while LEDs mean surgeries can be brightly lit all day without heat from halogen bulbs or high costs.
Lighting for Sterile Rooms
Sterile rooms need to be well-lit to give good visibility for staff performing sterilisation.
Steri room lighting controls can be linked to a motion sensor so lights activate when staff enter. This means switches don't have to be touched if staff are already wearing sterile gloves.
To minimise shadows from wall cabinets, LED strip lighting can feature on the underside of the cabinets.
These many forms of lighting contribute to the style and professionalism of a dental practice. Being a dental clinic fitout specialist means Elite can help you make the right choices for your lighting.
Contact Elite to discuss your dental clinic design and fitout. Check out our dental fitout gallery.