Elite recently fitted out a new rehabilitation clinic located in Greenslopes Private Hospital.  Brisbane Rehab aims to use the best available scientific evidence to improve their patients' lives through high quality rehabilitation services.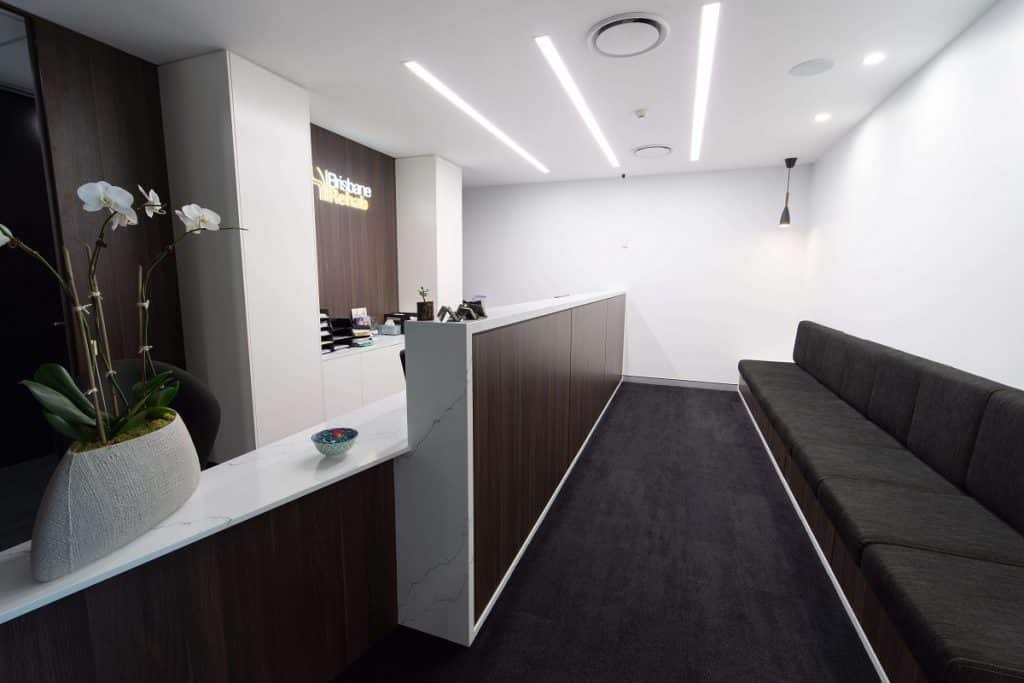 The rehabilitation clinic features four consult rooms, staff amenities, reception and waiting area. The Elite team worked closely with the clinic's architect Robyn Booth who designed the larger space to accommodate additional patients. To minimise noise and access issues all works were scheduled after hours.
The vision for the project was to create a calming but clinical environment for their patients. Due to the nature of the clinic's speciality a key aspect of the design was to ensure a formal, elegant space with a classic "look and feel".
To achieve the vision, dark timbers feature throughout the clinic contrasting with the 'marble-look' recon stone in the reception desk. The black chairs and dark carpet in the reception area offsets the clean, white walls and accent lighting. The clinic logo (featuring white and yellow) looks 'almost regal' in its placement on the wall behind the reception area.
Brisbane Rehab Practice Manager Tamie Powell said "our experience working with Elite was extremely professional, communication was easy. We would recommend Elite."