After several years leasing a shared space at the Sunshine Coast University Private Hospital, Dr James Askew was ready to establish his own specialist practice space.  Dr Askew wanted to create a welcoming and comfortable practice that made patients feel "at home". He also wanted the space to reflect his practice brand. He turned to Elite Fitout Solutions to help him realise this vision.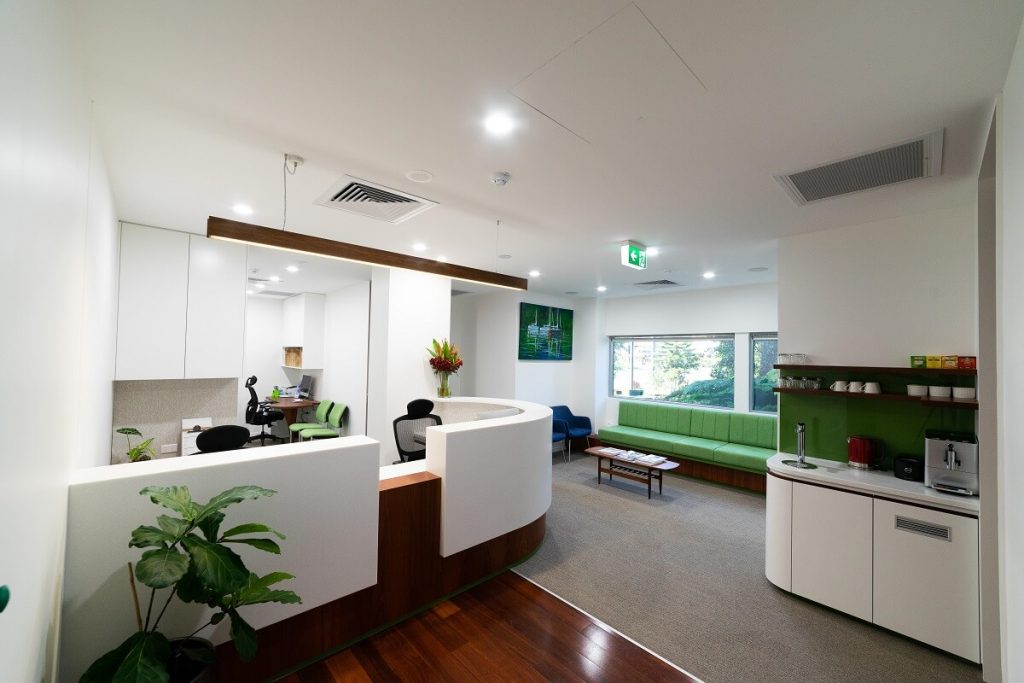 Smooth Sailing
Elite worked closely with Dr Askew to overcome challenges associated with completing a specialist practice fitout in a fully-operational hospital. This collaborative approach ensured that the project ran smoothly throughout.
As part of his goal to create a unique space, Dr Askew chose to use a colour scheme that featured vivid green and a reddish timber. The designer provided several options, with materials carefully selected to bring the colour scheme to life. Through furniture, splashbacks, art, panelling, and even plants, the practice now "pops" with just the right amount of colour.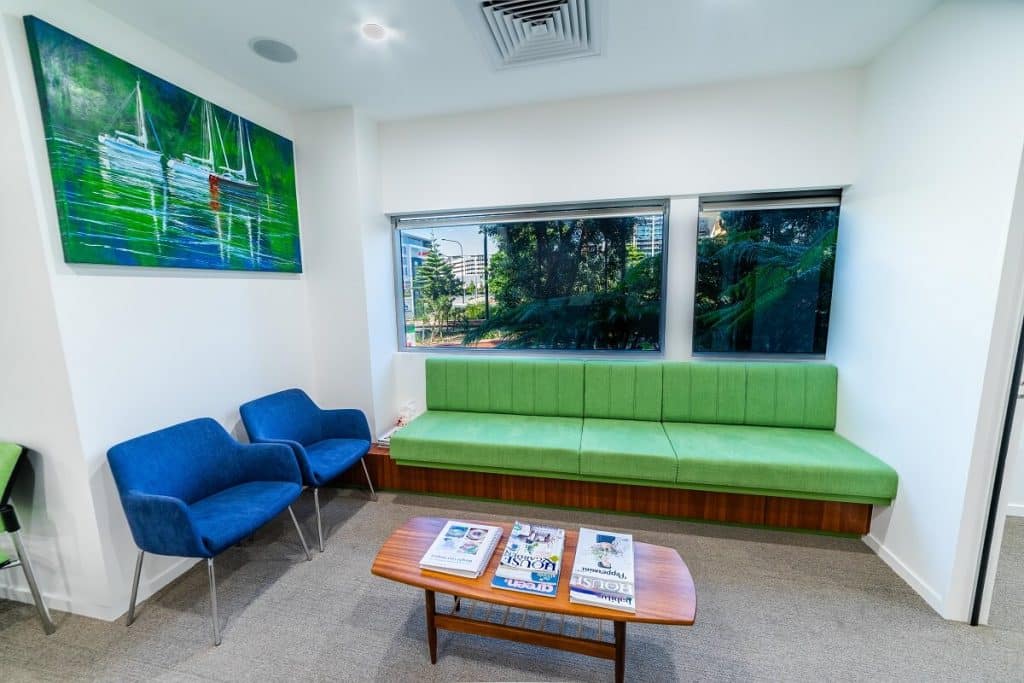 Elite collaborated with the hospital management and external suppliers to ensure timed deliveries ran like clockwork. Elite kept in close contact with all involved throughout the entire project. Good relationships with all stakeholders were established, ensuring any challenges could be immediately identified and overcome.
The small space also presented a challenge. However Elite's problem-solving approach helped to solve space constraint issues. 
The end result: a beautiful specialist practice that is welcoming, practical, and unique.