Infection control to limit the spread of illnesses has never been more important in today's medical practice design.
Due to space constraints, it is often difficult to create a layout that allows people to maintain appropriate separation distances to reduce viral transmission. Often designers use materials that will combat the spread of illnesses such as the flu and the measles.
Material Considerations for Infection Control
Some materials support pathogens more effectively than others, while others are antimicrobial, weakening or killing viruses and bacteria before they transmit. Materials containing copper or silver are known to kill viruses, while some laminates and fabrics are dosed with microbiocidal chemicals at manufacture.
Fortunately, non-porous surfaces like plastic, steel and glass are easily cleaned with bleach and disinfectants.
Clean Designs for Medical Practice Fitouts
The vulnerability of viruses to common cleaning solutions means a medical clinic designed with easy-to-clean surfaces has an advantage.
Where possible, the transitions between surfaces – like walls and floors, desks and walls – should be contoured, because curved transitions are easier to clean. The same applies to countertops, reception desks and other contact surfaces.
Seamless and join-less upholstery also improves hygiene. Waiting room chairs should be made of non-porous material like vinyl or plastic, with no crevices or coarse fabric textures where viruses can lodge. Many patients touch the arms of a chair during the day, so why not have chairs without arms? Design decisions like these reduce viral transmission as well as cleaning time.
Make Your Fitout Automatic
The fewer surfaces you touch, the less potential there is for viral transmission. For instance, automatic clinic doors allow patients to enter and leave the premises without touching handles.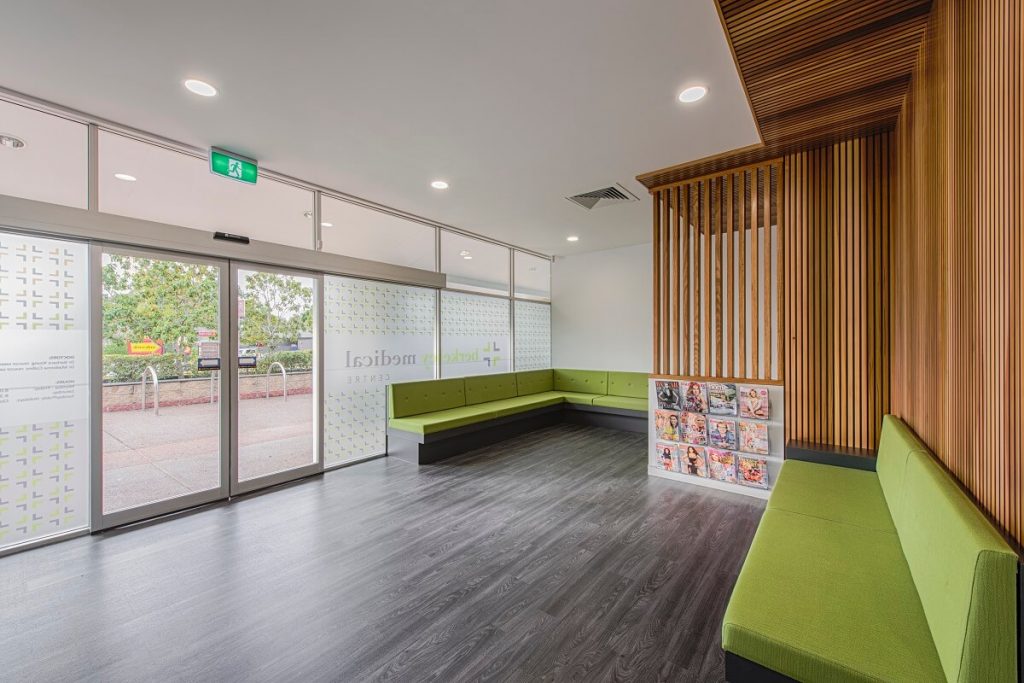 In the restroom, sensors on taps, soap dispensers and hand driers should be considered to provide a touchless operation. The same methods can be used in staffrooms/kitchens and those places as staff come into contact with the same surfaces.
Contact Elite to discuss how we can help to integrate infection control design into your medical practice fitout or refurbishment.