The appearance of your dental practice is key to attract – and retain – patients. While it is often tempting to go for colours and finishes that are in vogue at the time of your fitout, it is best to keep your design choices timeless and enduring.
Let's look at how to design a dental clinic fitout that will never go out of style – a practice fit for the future.
Create A Space To Relax
There is more competition than ever among when it comes to designing your dental clinic. This has resulted in many practices shedding the clinical feel in favour of a softer approach.
Instead of a one-colour aesthetic with neon strip lighting, white metal cabinetry and plastic chairs, modern dental practice design creates spaces that are more like day spas than dental surgeries.
To achieve this feeling of warmth, your waiting room should feel more homely and relaxing. Consider incorporating comfortable chairs or sofas, subdued lighting, inviting soft furnishings and even a refreshment area.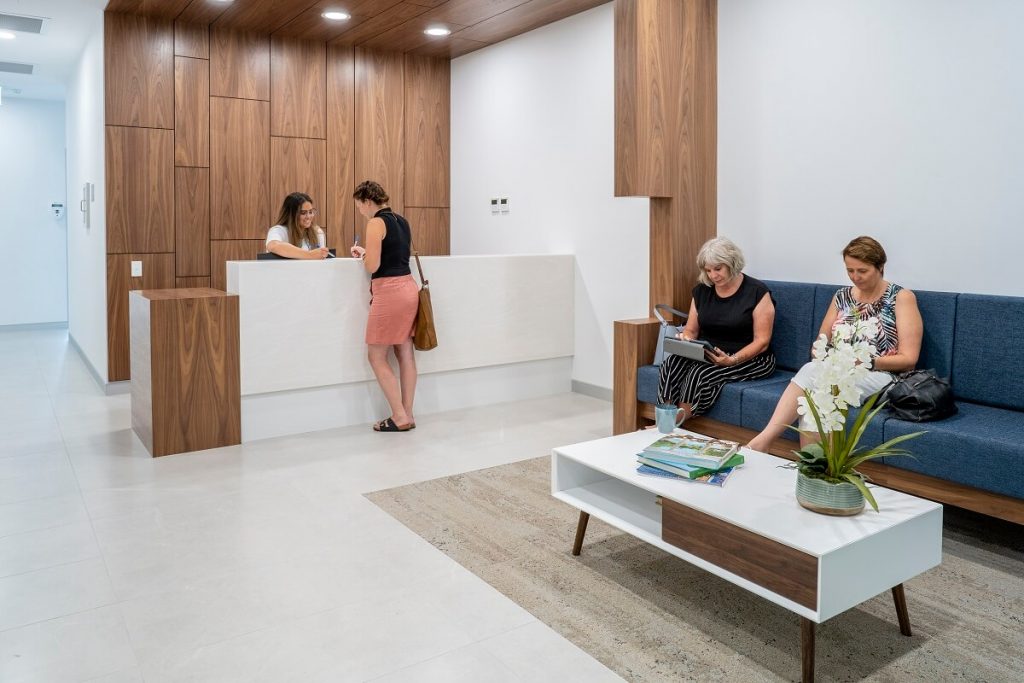 Adding natural elements can also help to make people feel more at home and calm anxious patients. Make the most of natural light through windows and skylights, as this gives an impression of cleanliness and freshness that has timeless appeal. If the views from your windows are less than inspiring, hang paintings or photographs of nature on the walls. You can also bring the outside in with use of materials such as natural timber, and colours that evoke the outdoors.
Opt for Timeless Design
Simplicity is the key when it comes to design. This will ensure that the look and feel of your dental clinic will remain appealing, and won't go out of fashion – saving the need to refurbish too often.
To stand the test of time, design elements need to be cohesive. Complementary colours, and textures should appear throughout the practice – from reception to the hallways to the surgery rooms.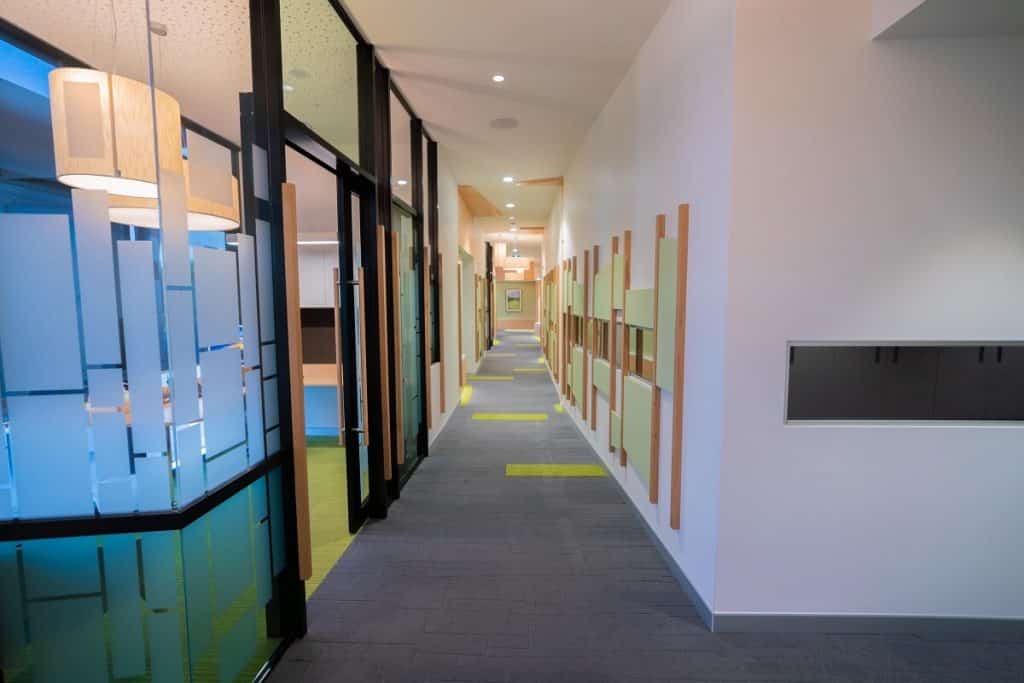 A predominantly neutral colour scheme is appealing and creates a lasting impression. White, cream and beige are associated with cleanliness and light. This is the reason they are often featured in a clinic fitout as the predominant or base colour. You can add some interest and personality to a neutral base with pops of colour in your furniture, feature walls, splashbacks or artworks. This accent colour can be easily changed down the track for a fresh look, while leaving the dominant, neutral colour in place. This 'future-proofs' the design.
Leave Room to Grow
When planning your practice fitout, you also need to consider – and accommodate – future growth in your clinic layout. This will mean you will be well-placed to grow your practice over time. The dental clinic design and fitout project displayed above has additional space upstairs to accommodate future growth.
It's also worth thinking about how technology may impact your industry in the future. And how these possible advancements might change the needs of your practice in terms of space and layout.
Using modular rather than fixed cabinetry is another way to ensure you can expand in the future. Modular cabinets can be easily moved or added, since they are not anchored to the structure of the building.
Learn More
At Elite Fitout Solutions, we're passionate about helping to design and fitout dental practices that will last well into the future.
Are you considering a dental clinic fitout or refurbishment? To discuss your dental project plans give the Elite team a call on 1300 765 344.