Elegant, versatile and often surprisingly durable, glass can be a great material of choice for many areas of your dental practice. In this article, we explore a few ways glass can be used to create window features that will bring both aesthetic and practical benefits to your dental clinic.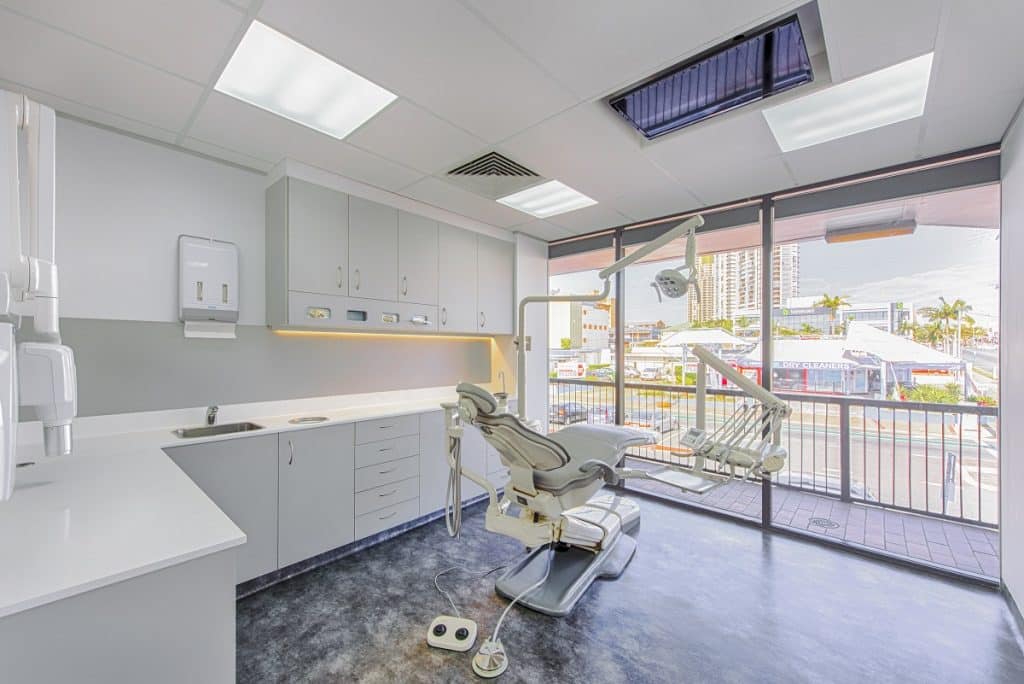 Large Fixed Windows
Large fixed windows are great for creating glass frontages for your practice, though they do require ongoing maintenance to keep them smear- and handprint-free.
For example, Clifton Family Dental's façade features large windows and glass doors to attract the attention of passers-by and showcase the practice's warm and inviting feel.
Frosted Windows
Frosted windows often offer the perfect balance between privacy, lighting and style. They're also easy to clean.
Frosted windows can allow natural or interior light to illuminate spaces in your dental clinic while still maintaining privacy. While light will get through the glass, the blurred transparency from the frosted effect ensures the space beyond isn't visible. Frosted windows can replace regular internal windows, or create partitions or space breakers.
Interior Windows
Interior windows can open up a space or provide interior rooms with access to a view.
In rooms without externally-facing windows, interior windows can take advantage of the view from an adjacent room. Interior windows can also make smaller spaces feel less constricted as they visually expand that space. As with any window in your practice, it's important to choose a durable and safe glass. Safety glass can help to keep your patients and staff safe.
Feature Windows
In some dental clinic, it may be appropriate to incorporate feature windows in your design.
For example, when Elite Fitout Solutions fitout the JR Howard Dental Practice, arched windows were an element of the heritage-listed building's character and style. Feature windows can also create a visually interesting focal point, such as windows featuring your practice's branding in creative ways.
Windows & Your Practice
These are a few of the ways you can use window features in your dental clinic.
To learn more, contact Elite Fitout Solutions on 1300 765 344 to discuss your next dental practice design and fitout.