As technology continues to evolve, the design of radiology and imaging spaces requires more careful planning and coordination to meet today's needs.
Space requirements for your patient as well as specialist imaging machinery should be taken into consideration. You should also be aware of any future equipment requirements you may need for your practice.
Patient Facilities
To start off the patient's appointment on the right foot, ensure your reception area is clearly signed for patients to quickly and easily check in. If possible, separate the check in and check out areas. This makes the visit simpler for patients as well as increase staff efficiency.
Patient waiting areas should be located near the main entrance of the practice. This allows direct access to dressing rooms, preparation areas, and imaging rooms.
Dressing rooms should offer complete privacy. They should include allocated areas for the patient to change clothes before and after their imaging examination. Larger rooms should also be available to accommodate patients with special needs.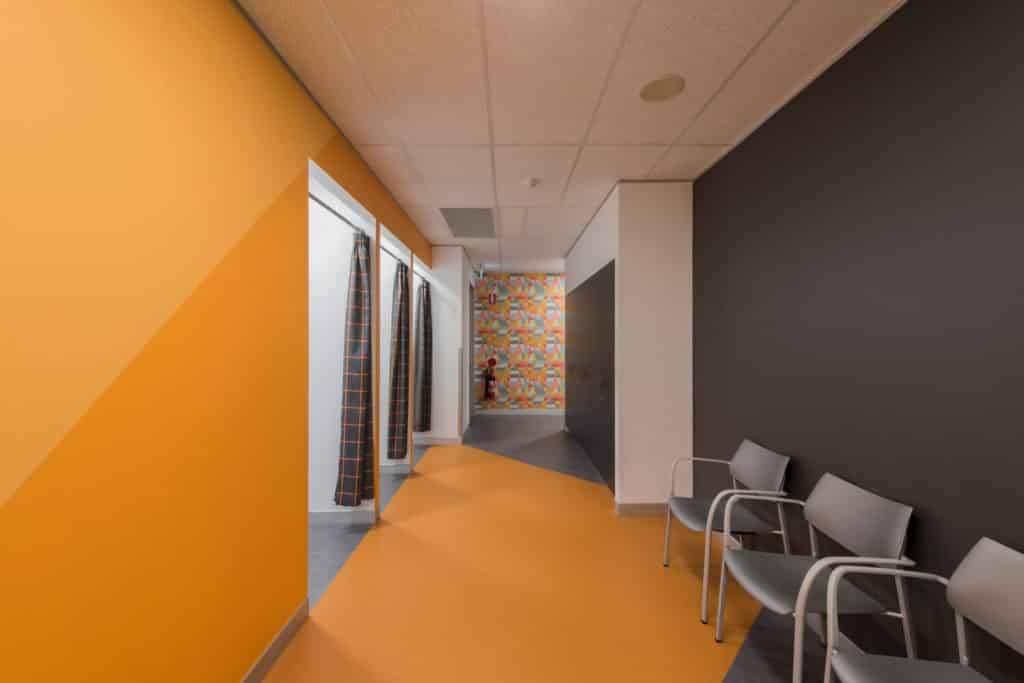 Space Planning
With patient numbers increasing due to the advances in the speed and power of imaging equipment, getting the configuration of space right is essential.
Imaging rooms used for a quick turn around and high-volume examinations – such as X-Rays – should be located near the reception and patient waiting areas to reduce patient travel distance and improve patient wayfinding.

Rooms with longer examination durations, such as ultrasounds and MRIs, can be positioned further away.
It is imperative for staff and patient well-being that the design and construction of areas surrounding rooms which have modalities that emit radiation protect patients and staff from radiation exposure. You may want to consider the input of a radiation physicist when designing these rooms.
Future Proofing
As imaging technology advances at a rapid rate, it is important that the design of radiology and imaging facilities accommodate changes in equipment, and potential new methods of imaging.
Learn more
Elite Fitout Solutions has extensive experience in the design and fitout of radiology and imaging facilities. We understand the complex requirements of these spaces. Contact the team today on 1300 765 344 to discuss your radiology fitout or refurbishment project.