One of Elite's biggest medical fitout projects was for X Radiology at a standalone building in inner-west Brisbane.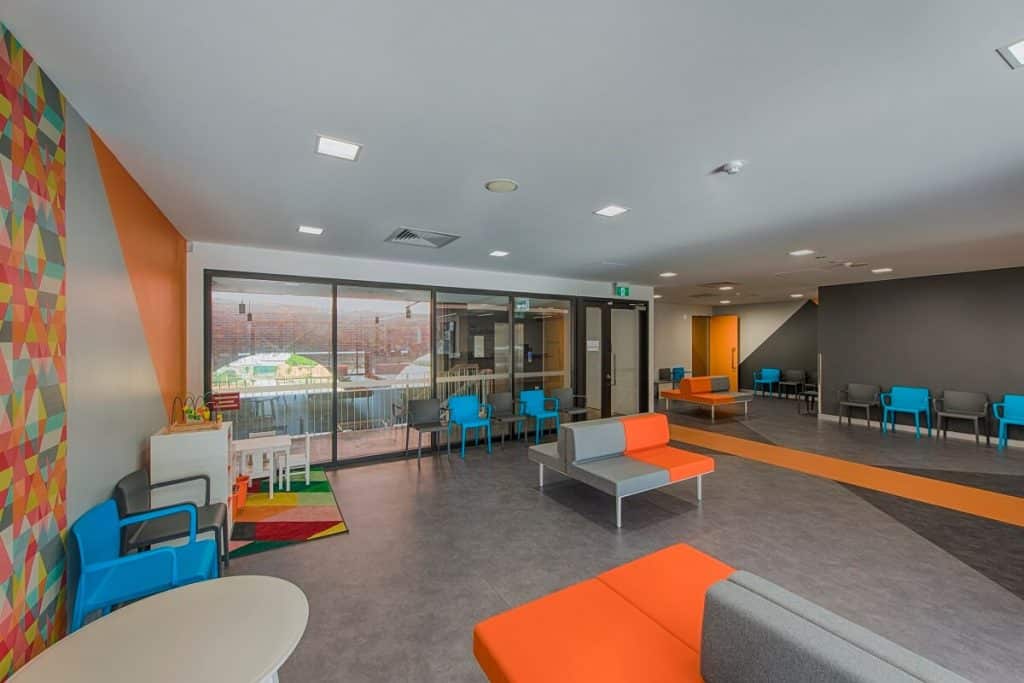 Project Fitout
The project involved the fitout and refurbishment of a 1,000sqm area. The Elite team worked alongside Hutchinson Builders, who constructed the base build of the building. The West Bulldogs Rugby Club's headquarters is based in the ground floor of the building. X Radiology and X Physio Orthotics occupy the first floor.
The project included the provision of complex radiology facilities, including X Ray, ultrasound, MRI, and CT scanning, communications rooms, massage facilities, a cannulation room, sterilisation areas, and bone density rooms. General front-of-house and administration facilities were also delivered as well as a gym, children's area, and all amenities.
Spanning 14 weeks, the scope of the project involved consolidating two buildings under one roof. The project required constant communication with Hutchinson Builders. Elite utilised large cranes to manoeuvre high-level X Ray machinery and equipment into the building alongside Hutchinson. Regular site meetings were also important to ensure the project met tight deadlines.
Project Design
The project required careful design, incorporating many elements into the large space so that visitors weren't 'lost' in the expanse.
Elite made informed choices in incorporating the brand colours of X Radiology into their new Brisbane facility fitout. The design also focused on ensuring a positive patient experience as they moved through reception to their consult rooms or radiology service.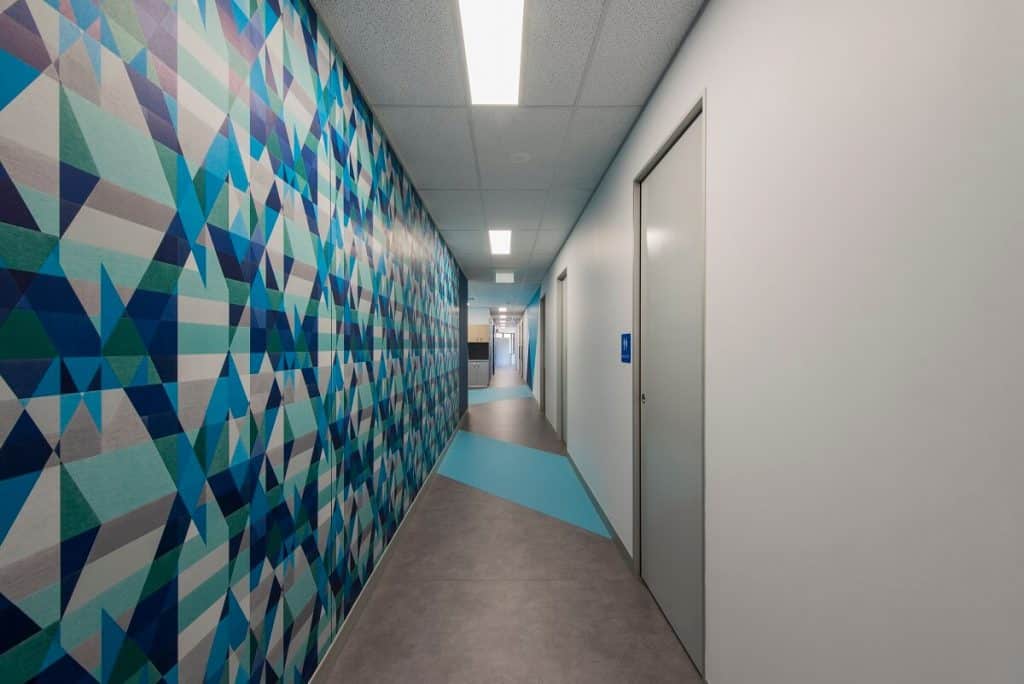 Elite's design team applied colour zoning to deliberately separate and identify multiple different treatment areas, based on the client's orange and silver distinctive branding colours. These colours feature in the front-of-house facilities alongside complementary shades of blue that designated consultation rooms and radiology facilities.
The vision for the project was to create an environment that reflected the brand in a modern and professional way to ensure a positive patient experience. The fitout features modern, low maintenance finishes throughout that incorporate these shades to achieve this outcome.
The client is very happy with the result. The fitout has delivered a state-of-the-art radiology clinic, complete with brand new technology, updated facilities and additional parking.
Contact Us
Are you considering a radiology fitout or refurbishment? View our medical fitout gallery or contact the Elite team to discuss your plans.