Visually striking yet practical, the industrial aesthetic is becoming a popular design choice for medical, vet and dental practice fitouts. Well suited to older or warehouse-style premises, the look is a highly versatile design style that appeals to a broad demographic.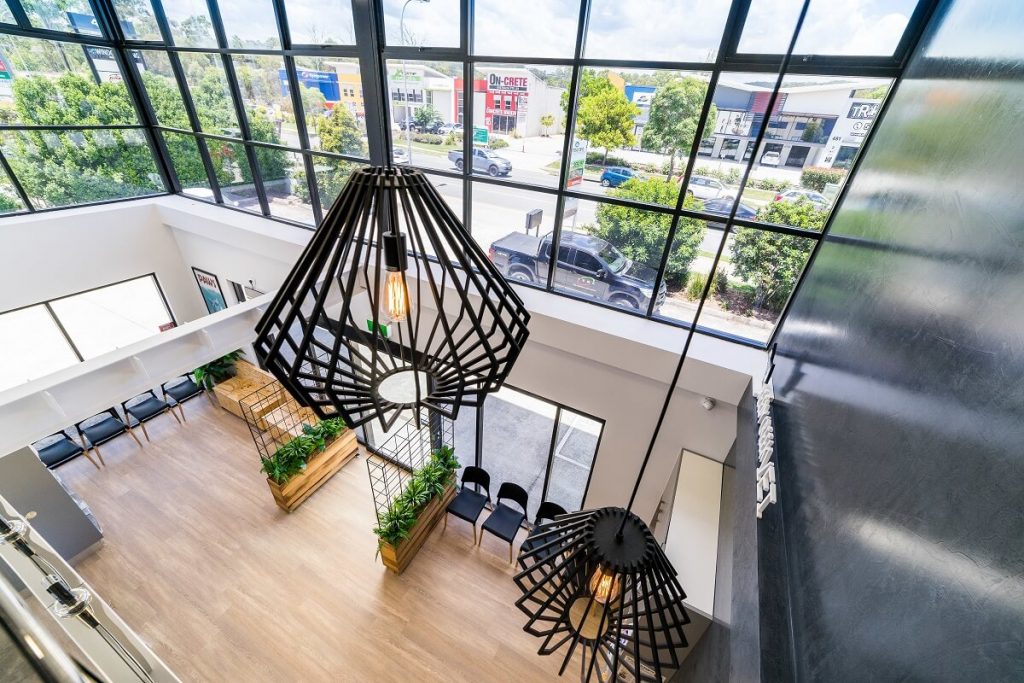 Let's take an in-depth look at the industrial design style, and discover how it can be applied in a healthcare practice setting.
What is an Industrial Design Style?
The industrial aesthetic harmoniously blends old and new design elements together. Think exposed structural elements and raw materials combined with clean lines and neutral tones.
With a raw and stripped back look, the style often makes a feature out of structural elements that are typically hidden – such as ceiling beams, brick walls and concrete surfaces. Complemented by a neutral colour scheme and finishings made from raw materials, the style is designed to be warm and inviting.
Incorporating the Industrial Aesthetic in Your Practice Design
Concrete and Brick
Concrete surfaces and brick walls are great choices for adding an edge to your practice design. Best suited for the non-clinical areas of your practice, such as your waiting room, reception area of hallways, concrete and brick materials will add feeling of warmth to your clinic.
Concrete is a very versatile and economical material choice. Concrete surfaces can be roughly textured for a more rustic look or polished to a high gloss. This will depend on the grinding and polishing processes applied.
An exposed brick wall can add a distinctive look to your clinic design. If you're not lucky enough to have an original brick wall to expose, your practice fitout specialist can look for cheaper, modern imitations to give the same impressive look.
Exposed Beams, Columns and Conduits
Exposed girders, pipes and ducts are hallmarks of the industrial aesthetic, delivering a raw and 'unfinished' look that is also visually appealing. Often combined with high ceilings, these exposed elements bring an element of interest to the space. It's about keeping things raw, these surfaces should be matte or rough to the touch.
Neutral Colour Palette
To maintain the 'clean' look of the industrial design style, it's best to stick to neutral tones. These hues allow the raw materials and exposed elements to take centre stage, without competing against bright colours. Avoid using too much bright white in your colour scheme as this can make your space seem stark. Instead, stick with earthy tones and shades of grey for your main colour palette.
Natural Elements
It's important to balance your raw industrial materials with some natural elements to bring warmth to your practice design. Consider furniture made from wood or metal – or similar imitation materials – to complement your space. Adding some greenery also works well. This could be in the form of scattered greenery, fresh flowers or even a green wall.
An Industrial-style Fitout
Reedy Creek Vet ticks all the boxes when it comes to industrial practice design. With its high ceilings, exposed steel girders, natural elements and brick feature wall, this vet clinic exudes an edgy, industrial vibe.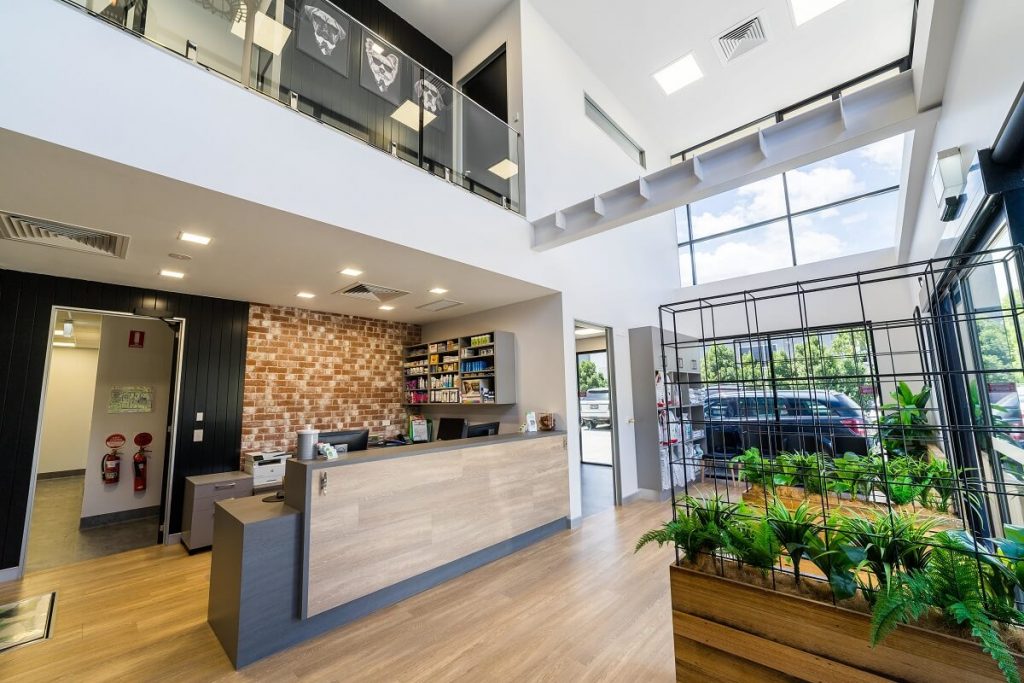 In this fitout, Elite was able to help the owners select and use textures, finishes and colour tones that supported their industrial design goals. This included gutting the building to expose the high ceilings, structural beams and concrete walls.
Contact Us
Need some help with your practice design or fitout? Give the Elite team a call today on 1300 765 344 to discuss your plans.