With infection control being of utmost importance during the COVID-19 pandemic, an increasing number of healthcare practices are implementing measures to help protect their staff.
Protective Screens
Elite has been busy installing perspex protective screens at South Coast Radiology practices across Queensland. These protective screens are installed on-site by Elite's qualified tradespeople, and are quickly and easily fitted to reception desks in many healthcare practices.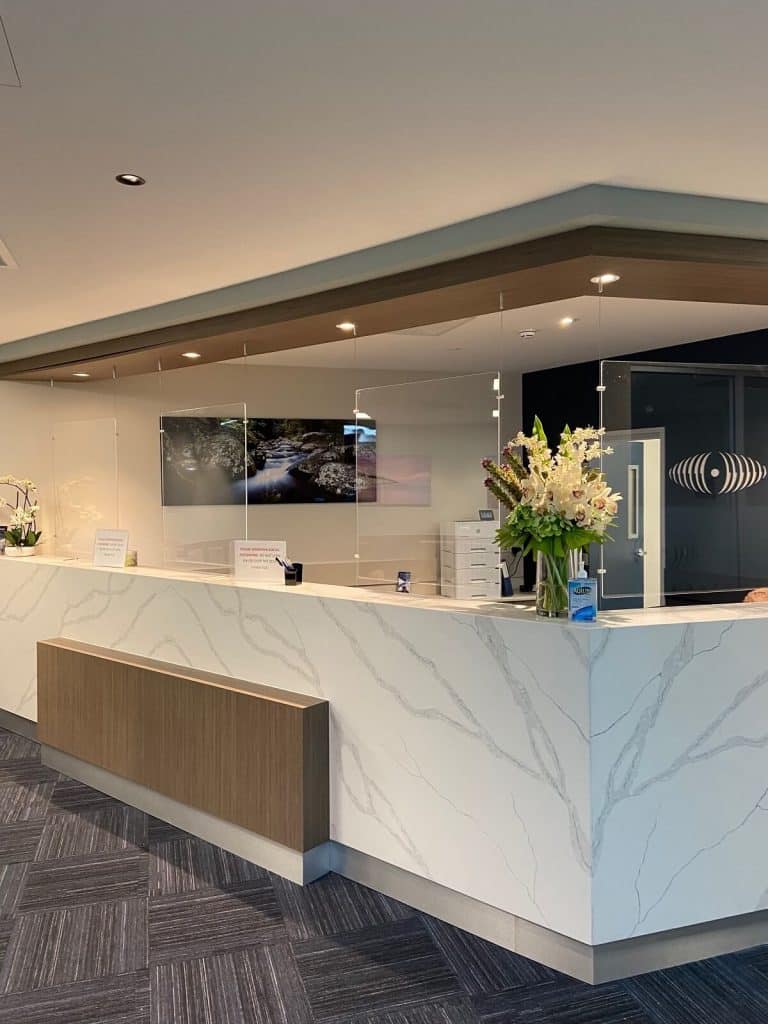 The screens allow practices to help protect their reception staff against the transmission of COVID-19, particularly when patients need to step forward to pay or collect paper from staff.
Social Distancing Measures
Another quick and easy way many practices have been maintaining social distancing in the reception area is by applying floor markings – such as masking tape or large stickers – to keep patients the required 1.5 metres away from reception staff.
Spacing out or reducing the number of chairs in the waiting room is another method of physical distancing, as well as placing seating outside the practice for those locations where this is feasible. Some vet practices – such as Reedy Creek Vet Surgery – are also collecting pets directly from their clients' cars, removing the need to step inside the clinic at all.
Temporary Consult Rooms
Some of our other clients are taking consultations from smaller, enclosed rooms to larger spaces or outside areas.
An increasing number of medical centres are conducting car-park consultations, either in the patient's car or in marquees. Vet clinics are also using undercover ouside spaces as open-air consult rooms, allowing the client to accompany their pet – at a safe distance – during the appointment.
Hands-free Door Openers
We are currently sourcing hands-free door openers that can be attached to most door handles in your practice. These easy-to-use openers are designed to be fastened over your existing handle.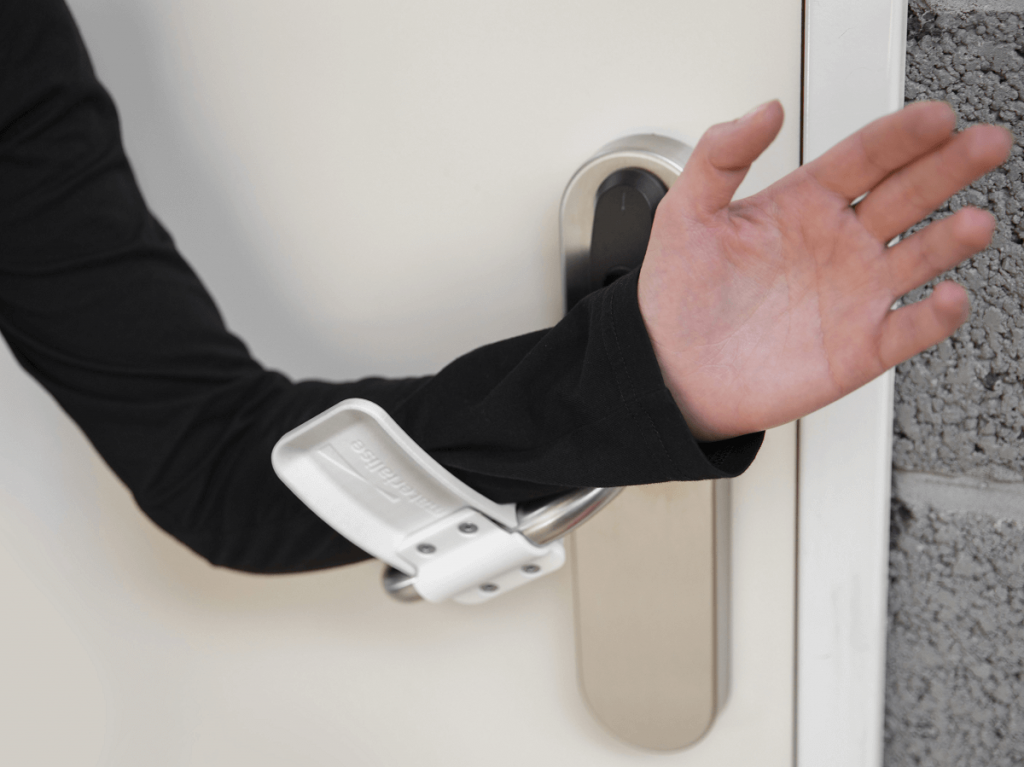 Elite Are Here to Help
The Elite team are available to help implement infection control measures at your healthcare practice.
To contact the team, please call 1300 765 344 or send us an email.