It makes a lot of sense to have a hospital-based specialist suite clinic. You have a ready-made pool of potential patients in the local areas surrounding the hospital, and you have access to all the in-patient and out-patient facilities that are located in a hospital.
However, you will also find yourself in close proximity to a number of other specialists working in your field.
This makes the fitout of your hospital-based specialist suite even more important to attract, retain and expand your patient base.
Elite has worked on a wide variety of specialist suites in a number of private hospitals. Here are a few examples of the work we have done.
When fitting out a plastic and reconstructive specialist suite the client chose cool, clean colours and materials. The vision was to create a space that exuded elegance and professionalism.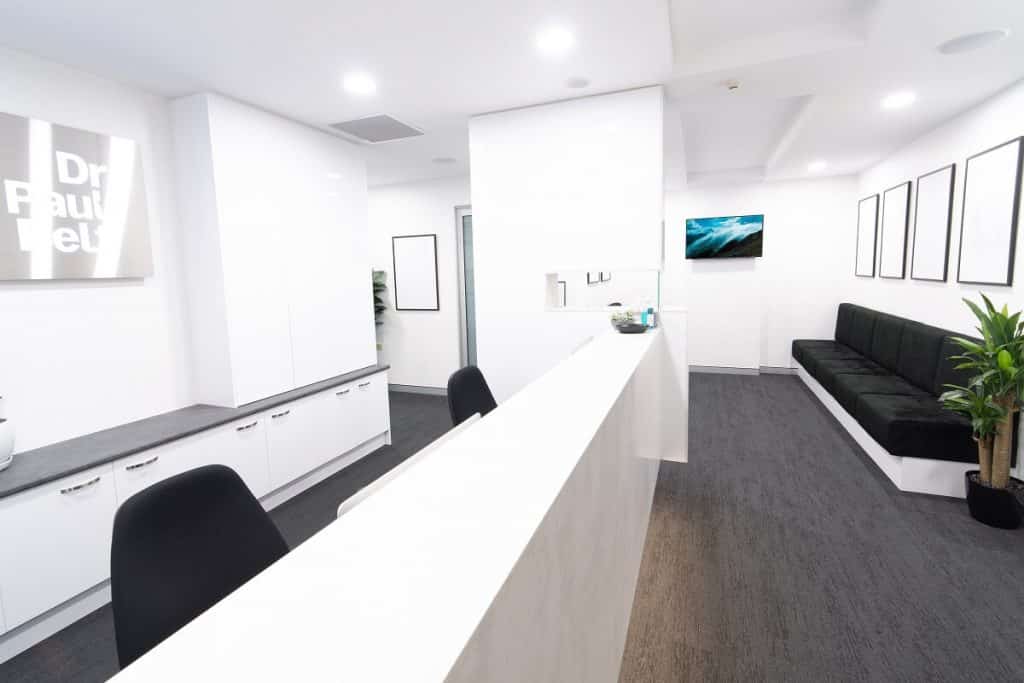 Plenty of greenery and light coloured walls and fixtures are featured throughout the space adding an air of sophistication to the uncluttered, minimalist design.
Using beautiful materials with high quality finishes and joinery coupled with an appealing colour scheme was key to meeting the client's vision for their new clinic.
The use of American Walnut feature walls complements the look of the suite with accent lighting and muted grey and blue furnishings creating a timeless classic style for this specialist suite.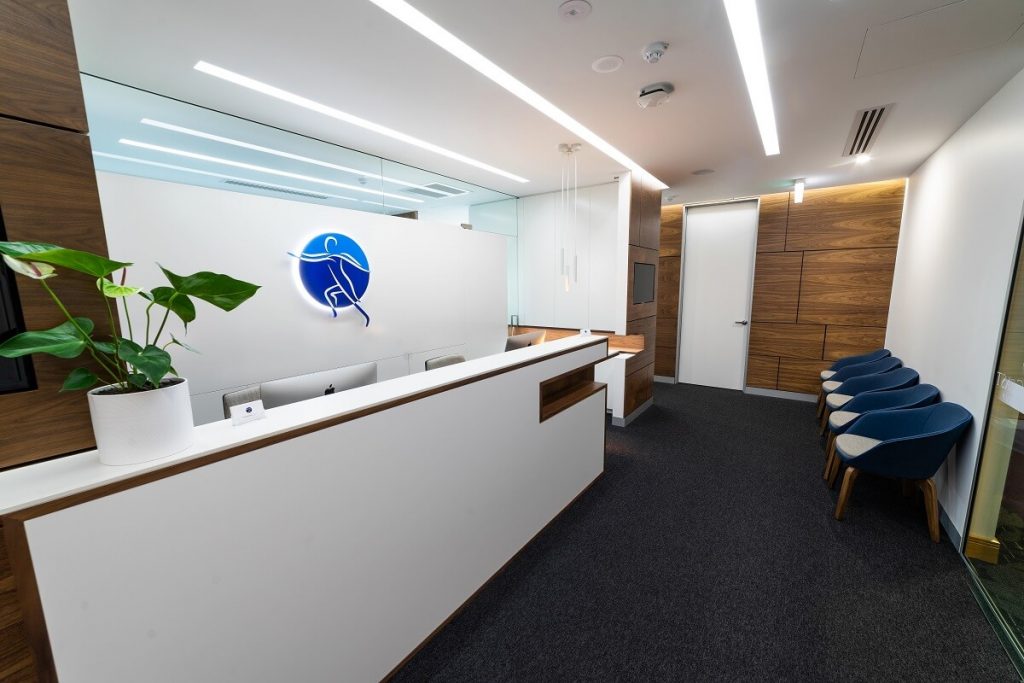 When the hospital decided to expand their on-site nuclear imaging and therapy services, they looked to a well-known radiology client to join forces with them.
The redevelopment included fitting out the reception and waiting room, the patient hold area and laboratory on level 3. It also involved fitting out waiting and reception areas, general x-ray, CT scan, ultrasound, processing, reporting and shared control areas on level 6.
A bright and colourful space was created for an ENT specialist centre.
The reception and waiting areas are filled with brightly coloured sofas and flooring. The treatment and consult areas have plenty of natural light streaming through the many windows, complemented by views of the green spaces that surround the clinic.
Contact the Elite Fitout Team
This is a small sample of the fitout work we have completed in hospital-based specialist suites.
Are you looking to fitout or relocate your specialist suite in a hospital? View our medical fitout gallery or give us a call on 1300 765 344 today.