Nature-inspired design is the perfect tonic for nervous, reluctant or time-poor patients. The calming effect of bringing natural elements in your clinic design can go a long way to making their visit a more positive and relaxing experience.
What is Nature-inspired Design?
Nature-inspired design – otherwise known as biophilic design – integrates elements that you would typically find outside. This can include natural textures, patterns, materials, greenery, colour choices, and lots of natural light.
Incorporating Biophilic Design Elements
If you feel it will resonate with your client base, a clinic design focused solely on nature may be a good fit. Wellness-focused veterinary practice Pet Wellness Centre did just this, choosing recycled, sustainable and natural-looking finishes.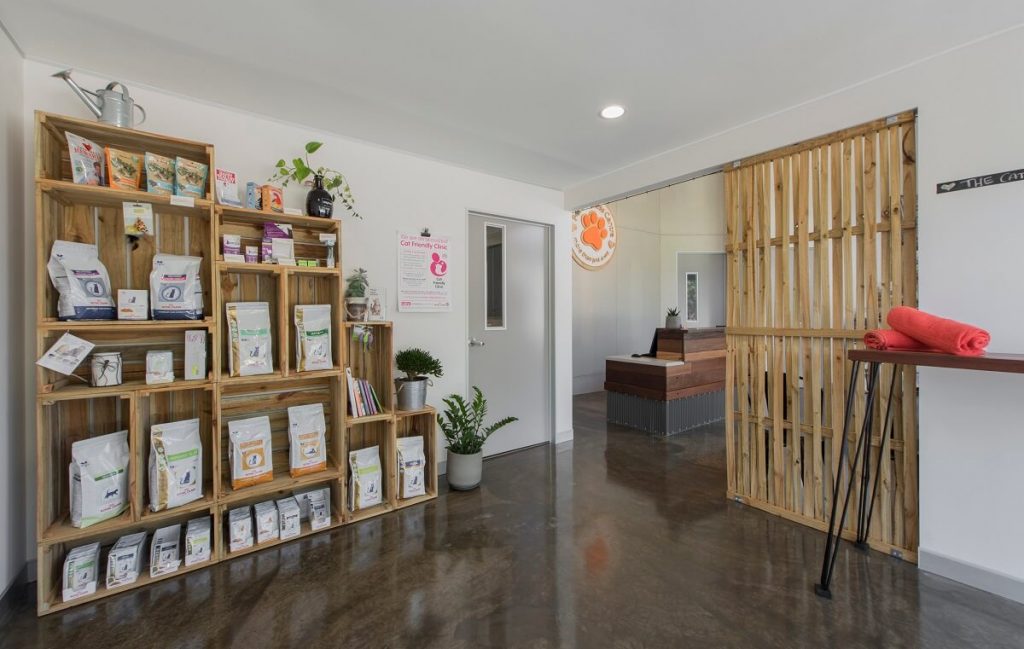 Alternatively, you may choose to incorporate a few natural elements to complement a more neutral clinic design scheme. GC Dental Solutions features a modern, stylish design with a predominately white colour scheme, with timber veneer American oak panels adding a "wow" factor by extending along the entire length of the waiting room ceiling.
Here's a few ways you can add natural elements to your clinic design.
Flooring
Timber is an obvious choice for natural-looking flooring. However, it doesn't need to be the real deal. Timber-look vinyl flooring provides a natural-look at a cheaper price, with the added benefits of easier cleaning and the ability to handle much more wear and tear. Vinyl with a stone or slate pattern could also be alternate choices for a natural look.
Natural Light
The presence of natural light is generally agreed to have health benefits for both your patients and your staff.
Incorporate expansive windows, skylights and mirrors into your clinic design to reflect and maximise natural light.  Where appropriate, you can also swap solid doors for transparent ones to further maximise the light that enters.
Colour Choices
Your choice of colour for your walls also impacts on the amount of natural light in your practice. Dark colours absorb light, so look to incorporate lighter colours with an earthy or more neutral tone to reflect it.
A View of the Outside
Looking at natural images can help calm anxious patients. If you don't have garden or landscape views available to you through windows, use murals, paintings or photographs of nature on the walls.
Indoor Plants
Add some greenery to your practice with hardy potted indoor plants, a green wall feature – or even some realistic-looking fake plants. Fresh flowers are also a great way to add some living colour into your clinic. Just make sure you replace them often to keep them looking their best.
Contact Us
Elite has a highly-qualified in-house design team that will work with you to create your practice design in line with your vision. Take a look at some of their recent designs, or give the team a call on 1300 765 344.