You might not think that you need to worry about security measures when planning your vet clinic, it doesn't mean you have to build your vet clinic like a fortress. Most security features are quite unobtrusive, don't cost a lot of money, integrate easily into the everyday running of your clinic and can also optimise the curb appeal of your veterinary clinic at the same time.
Here's a few security measures to consider for your vet clinic.
Lighting
Lighting up your practice exterior will help make your property less attractive to potential thieves. It will also make your employees feel safer if they need to arrive or leave work in the dark. If you have extended hours, having good lighting internally will also provide your clients with a clear and safe path to your door from the car park or street.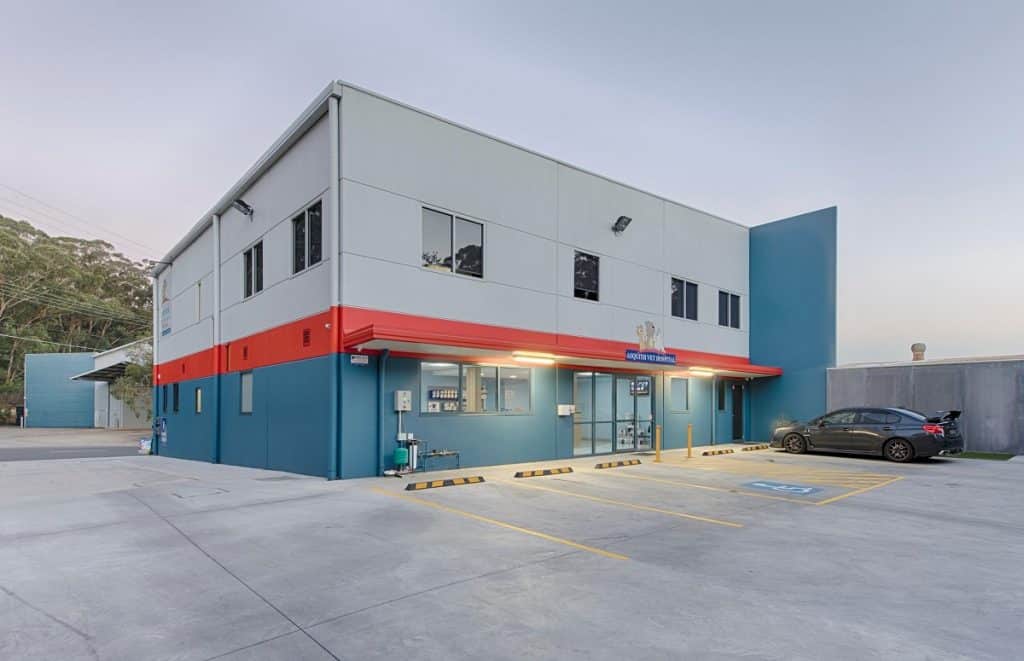 Security Cameras
Security cameras are a great deterrent, as well as providing evidence after the fact if you have a break-in or experience damage to your property. You don't need to go overboard with an elaborate system. Consider cameras that cover your parking lot, front and back entrance.
Physical Barriers
Locking your doors and fencing your property are two ways to put security measures in place quite quickly.
Fencing
If you have a stand-alone property, consider sturdy perimeter fencing, with lockable pedestrian and parking lot gates.
Secured Doors
It's a given that your front door should include a deadlock to restrict access after-hours. However, you also should supervise and control access during trading hours as well. A door chime is a simple and effective way to be notified when someone enters the practice.
If you have extended hours – or operate on a 24/7 basis – you will need additional measures for people accessing your practice at night, such as an intercom or doorbell. This will allow you to keep your doors locked, and only admit genuine clients.
Contact Us
Are you considering refurbishing your vet practice or opening up a new clinic? Contact the Elite team today to discuss your plans.