Having spent several years building a reputation for quality veterinary services in the Varsity Lakes area, Reedy Creek Vet's existing practice was operating at full capacity.  The practice owners knew that if they wanted to grow and expand to provide further services to the community, they needed a new location with more parking and more space.
Having selected a new facility just 200 metres away from their existing practice, Reedy Creek Vet got in touch with Elite Fitout Solutions to assist with their veterinary practice fitout.
The new building had several existing structural elements, including steel beams running through the reception and waiting area, that could not be removed. Normally, this might present a challenge to designing and laying out a space. However, the practice owners were happy to embrace these elements to create an edgy, industrial look for their practice. This reflected the owners' goal of trying something different from traditional veterinary décor.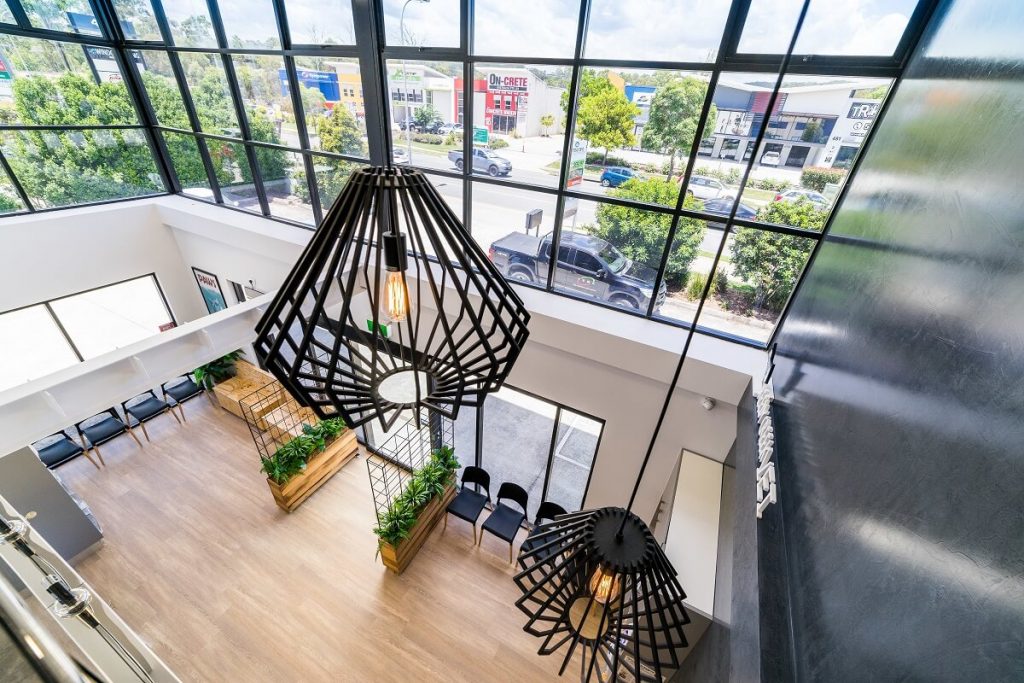 Elite was able to help the owners select and use textures, finishes and colour tones that supported their industrial design goals. This included gutting the building to expose the high ceilings, structural beams and concrete walls that are essential to an industrial look. As a result, the steel beams were not only incorporated in the design – they were actually highlighted as an integral feature of the new veterinary practice's look.
In addition to creating an industrial look with "wow" factor, Elite ensured the new practice was laid out to facilitate further growth. Reedy Creek Vet can now offer additional services. The practice has a dedicated imaging room and dental area, and more extensive operating theatre facilities. There is also more space for visitors to park.
It's no exaggeration to say that the Reedy Creek Vet practice owners were thrilled by the finished fitout.
"We are very pleased with the result. The layout, the design, the quality and the palette have all been executed very well." – Justin Ward, Reedy Creek Vet Co-owner.