As is the case in every industry, medical practice design trends are constantly evolving. Some trends are short-lived fads. Others, however, are clearly here for the long-term. At Elite Fitout Solutions, we're committed to staying up-to-date with trends for medical fitouts and refurbishments. So, below, we examine a few key trends in medical clinic design that are most likely here to stay.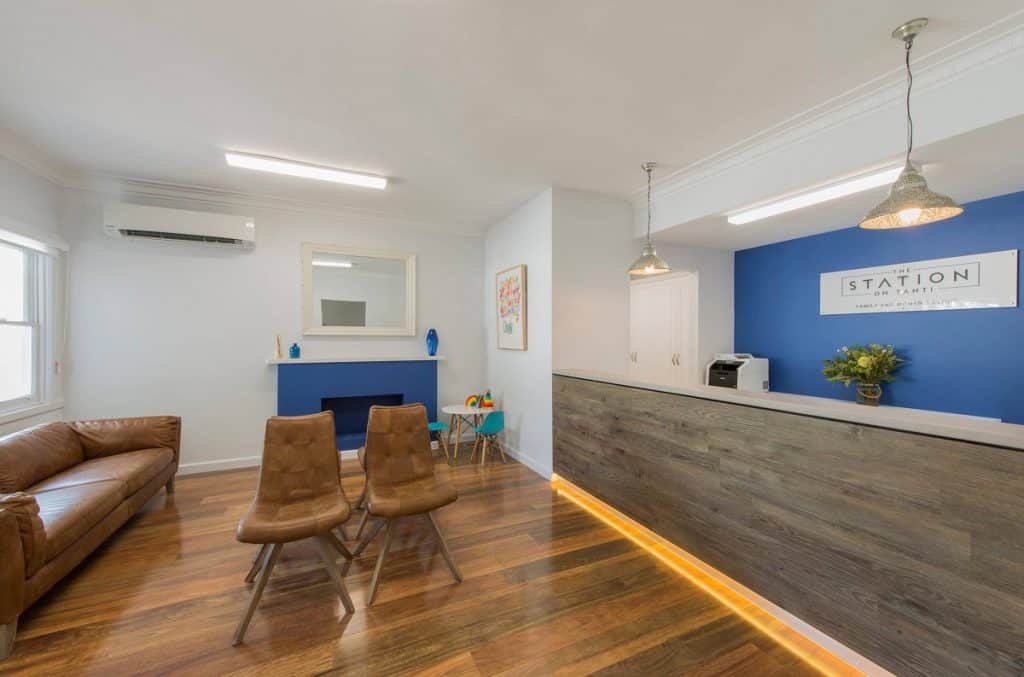 "Homey" Touches
Medical centre fitouts are increasingly including features and aspects you'd normally find in people's homes.
These "homey" touches can include simple features such as the use of comfortable, home-like couches and seating. They can also form part of the building – for example, large, expansive windows that welcome ample natural light inside. Other ideas for "homey" touches include playroom spaces in waiting areas, artwork on walls, and smaller touches like vases of flowers or fruit bowls.
The idea behind this trend is to make your practice feel less clinical and more familiar. This in turn can help to reduce some of the stress, anxiety, or discomfort some people may associate with a visit to their doctor or specialist.
Biophilia
Biophilia – the idea that people have an inbuilt desire to connect with nature – is a design concept that has led many medical centres to introduce natural elements into their practices.
A simple way to incorporate this trend is to add potted plants throughout your practice. You may also choose to use timber for flooring, walls, desks, and other furniture. Stone, slate, and other natural materials may also be appropriate choices. A soothing natural-look water feature would not be out of place, either.
Ample studies have supported the idea that bringing nature indoors has a positive effect on the people who spend time in that space. So, it's not difficult to make an argument for incorporating biophilia in your next medical centre fitout or refurbishment.
Energy Efficiency
During a time when concern around climate change, power prices, and sustainability has intensified, it's no surprise that many medical centre owners are concerned with energy efficient design.
Heating and cooling make up a large proportion of any building's energy bill. Efforts to better insulate your walls, doors, roof, and windows to minimise heat loss and heat gain won't just make your building more energy efficient – they can also pay dividends. Lighting plans and automation can also help. As can the introduction of "green" energy through the use of solar panels or other clean power initiatives.
While the solution may look different for each individual medical centre, incorporating energy efficient features will often benefit your practice in the short- and long-term.
Learn More
Need some inspiration? Check out the sofa-style seats and green plants at Mindoc Psychiatry Practice. Or the holistic plant and timber features at Dr Askew Weight Loss Solutions.
Contact Elite today to discuss your ideas and plans for your upcoming medical practice fitout or refurbishment.