Far from dreading a visit to the dentist, luxe-style dental clinics are designed to make your next dental appointment one to look forward to.
Taking their cue from the world of day spa retreats, a luxe dental clinic reinvents what a visit to the dentist looks and feels like. And the results speak for themselves.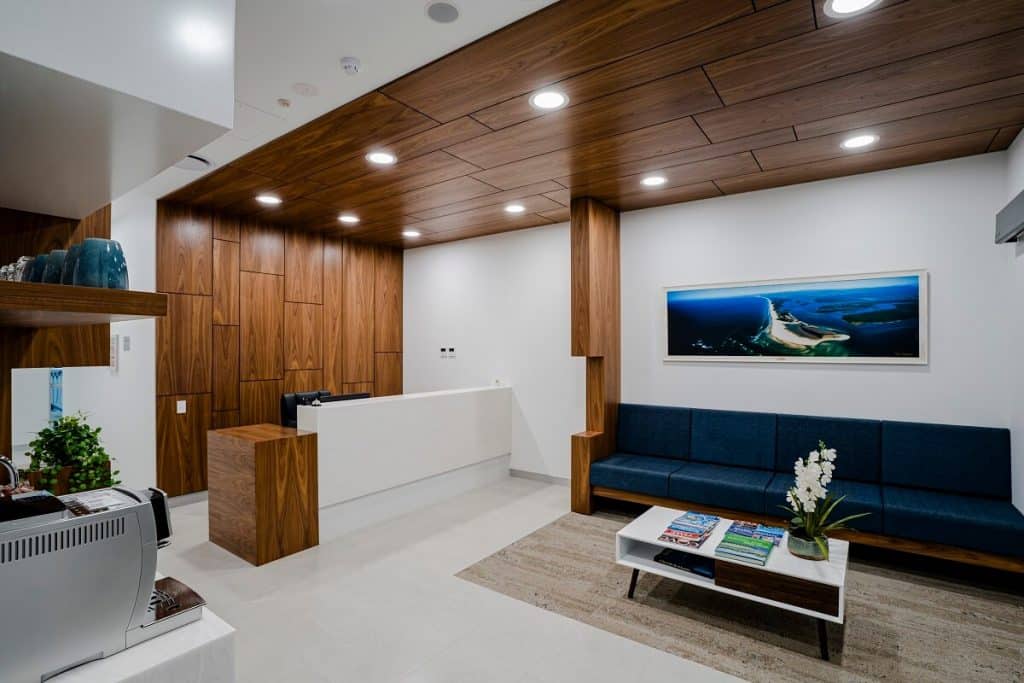 If you're considering your next dental clinic fitout or refurbishment, a luxe design style is an idea worth exploring.
Serenity
To create a luxe look and feel, your dental clinic can be designed to create an environment that is similar to a day-spa. Comfortable furniture, a stylish waiting room setting and carefully-chosen colours and finishes all contribute to delivering a relaxing, calm and soothing environment. You may also want to consider extra comforts such as complimentary refreshments and soothing music.
By providing a serene environment, your patients are distracted from any discomforts from their dental procedure, and can enjoy the pampering experience.
Luxury
A feeling of luxury doesn't mean you have to spend up big. Instead, focus on a few key areas where you can add a bit more pizazz. In your waiting room, create a space that is more like a lounge. Incorporate comfortable sofas or chairs, elegant artwork and fresh flowers.
Then add on five-star service to create a true luxe feel in your practice.
Technology
You can also extend the experience from the waiting room to the surgery room by featuring the latest technology in your treatments and procedures. State-of-the art dental chairs and patient-selected audio and streaming-on-demand are also practical ways to add to your luxe environment.
Contact Elite
Interested in incorporating some luxe design elements in your dental clinic fitout or refurbishment? Give the Elite team a call on 1300 765 344.