It's no surprise that the most popular interior design trends for medical practices are largely focused on making patients feel comfortable and welcomed.
By making considered choices in the design of your clinic environment you can create a positive impact for your patients.
In this article we explore three popular interior design trends in medical clinic settings.
Homely Atmosphere
To counter the feelings of anxiety and discomfort associated with visiting a doctor, many medical practices are designing their clinics to look and feel more like home.  This helps to make your practice feel less clinical and more familiar. In turn, this can also help to reduce stress, anxiety, or discomfort some people may associate with a doctor's appointment.
Creating a home-like atmosphere is actually quite an easy interior design trend to implement in a medical clinic. In your waiting area, include simple features such as comfortable, couches and upholstered seating. Other ideas for homely touches include incorporating playroom spaces, artwork on walls, and smaller touches like vases of flowers or fruit bowls. You could even add some framed drawings completed by your younger patients. This can all work together to create a warm and welcoming ambience while patients are waiting for their appointment.   
Elements of Nature
Countless studies have supported the idea that bringing nature indoors has a positive effect on the people who spend time in that space. So it's little wonder that an increasing number of medical practices are incorporating natural elements in their clinic environment.
If you have the ability to make structural changes to your premises, consider including plenty of large, expansive windows to maximise the amount of natural light throughout your practice. This is a great way to bring the outside in. And it will provide a welcome distraction for your patients by seeing the view outside.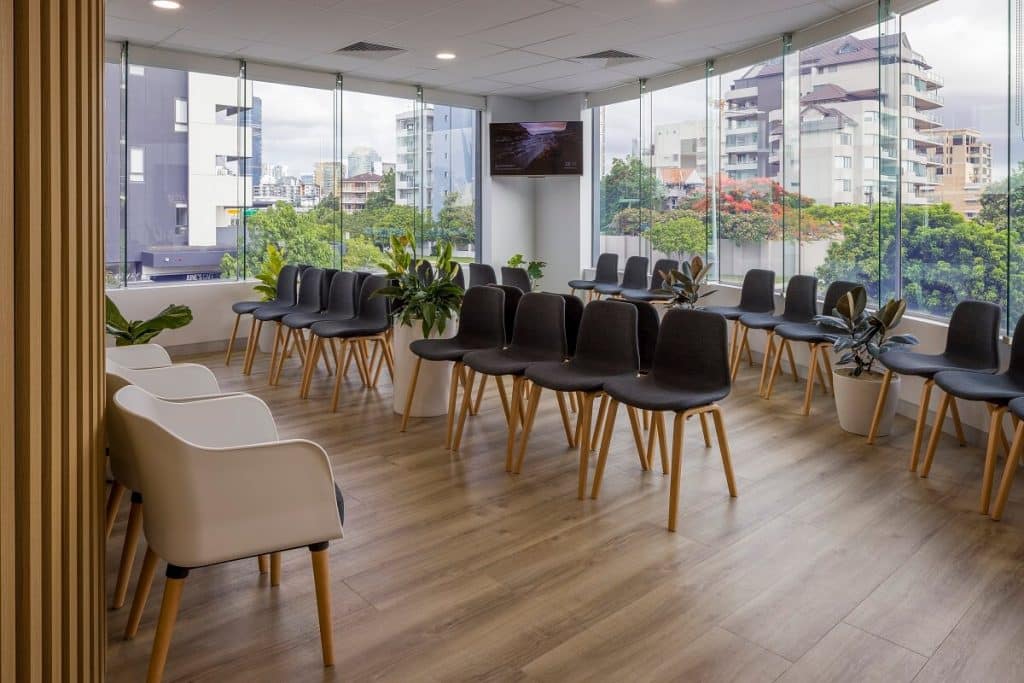 You may also choose to use timber for flooring, walls, desks, and other furniture. Timber is becoming an increasingly popular material in medical clinics due to its aesthetic appeal and versatile nature. It can be used for reception desks, privacy screening, cabinetry – or even as a design feature. Stone, slate, and other natural materials may also be appropriate choices.
A really simple way to incorporate this trend is to add some greenery throughout your practice. You could include hardy potted indoor plants in your waiting area, add a green wall feature in your reception space, or place some fresh flowers on your counter.
Calming Colour Palettes
Colour has a strong effect on people. Psychologists have shown that different colours elicit different emotional responses and behaviour from some people.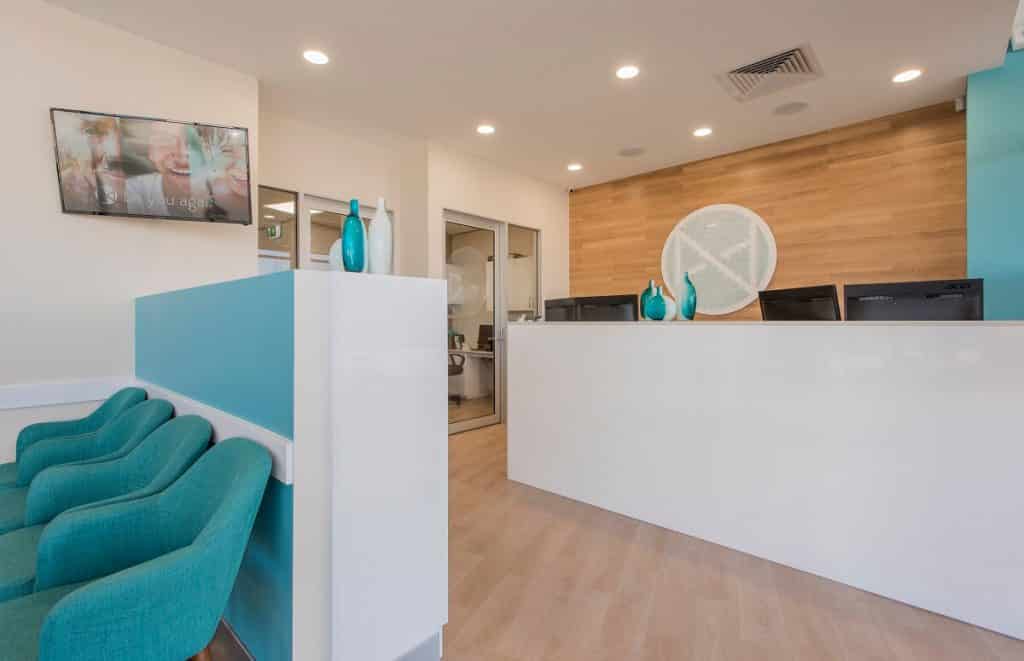 With neutral colours associated with cleanliness and light, it unsurprising that whites and neutrals are often the predominant or base colour in a medical clinic design and fitout. But this doesn't mean you have to stick with just neutral colours. If you are wanting to add some colour on your practice walls, green and blue are good choices. These popular hues can create a soothing or calming effect and work well with a predominately neutral colour palette.
Contact Us
Are you considering a medical clinic fitout? Elite's in-house design team includes architects and interior designers who all have extensive experience working on healthcare practice fitouts and refurbishments.   View our medical fitout gallery, sign for our monthly newsletter or give us a call on 1300 765 344.