After five years in their previous dental practice premises, Coolum Beach Dental was ready to move into newer, larger premises. The practice's new space was part of a tired and dated-looking retail building. This meant that the new Coolum Beach Dental premises not only needed a fit-for-purpose fitout, it also needed a significant facelift.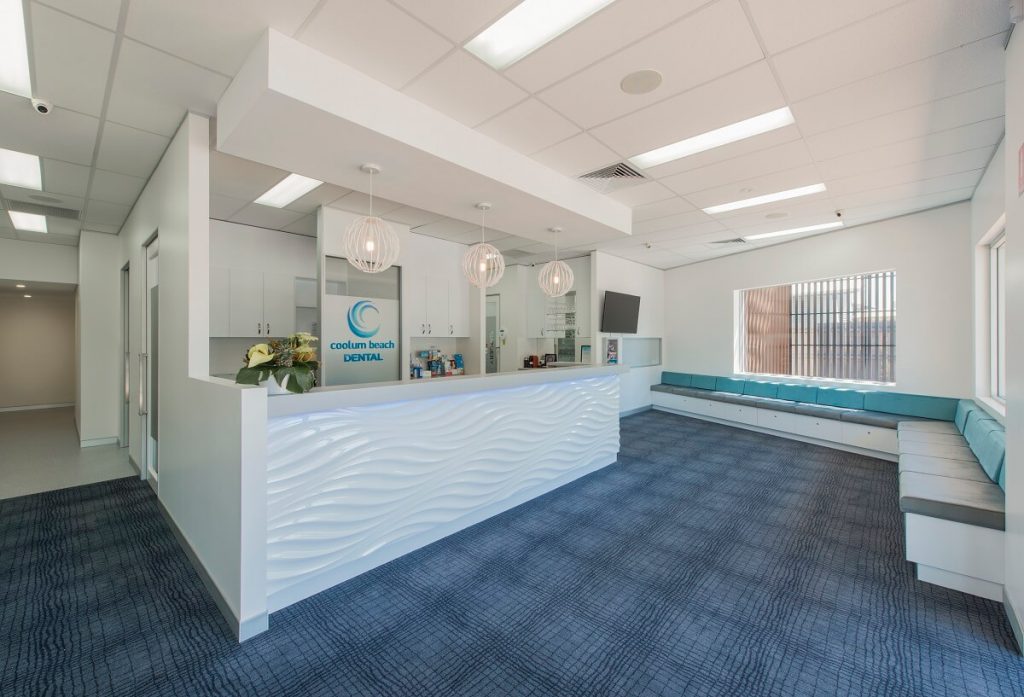 Having worked with Elite Fitout Solutions at their last practice location, Coolum Beach Dental was eager to engage with us again for this project.
Fitout Project
From the outset, the potential for disruption was a key concern. The removal and replacement of an external awning presented a challenge due to its likely impact to pedestrians, cars and the closure of the footpath. And as a busy practice, the prospect of disruption from physically moving to the new premises was also concerning to Coolum Beach Dental.
Elite dealt with these challenges by developing and executing an effective management plan that was designed to limit both disruptions. Through effective scheduling and management, footpath closure time was limited. Similarly, the choice to prepare the new practice location while the original practice continued to function. And a weekend relocation significantly limited any operational "downtime" and accompanying disruption to the business.
Practice Design
Aesthetically, the transformation was also a success. The new façade offers broad street frontage to show off the modern, state-of-the-art practice to great effect. Reflecting both the relaxed nature of beachside living and the efficiency necessary for any multi-surgery operation, the result is a vibrant, clean and inviting dental practice. Elements from the existing scheme at the previous practice were also brought across, offering a greater sense of continuity for the practice's existing patients.
The project was delivered on time, on budget and on point (and with ongoing consultation with the owners). The new Coolum Beach Dental premises is another success story for Elite Fitout Solutions and our loyal clients.