Whether your location is near the coast or in suburbia, taking inspiration from the beach is one design trend that never wanes in popularity. Adding a tropical feel to your healthcare practice fitout can bring warmth, style, and that wow factor to your practice.
What is Modern Coastal Design?
Modern coastal design blends sleek minimalism of modern design with the beachy, relaxed feel of coastal design. Picture a space filled with clean lines, calming tropical tones and clever cues to beach-like surroundings. It's a fresh, simple take on traditional coast décor.
Choose a Simple Colour Palette
A modern coastal style typically uses shades of blue, green and yellow, accompanied by plenty of crisp white to convey a relaxed feeling.  This combination of pastel and neutral hues helps to create a welcoming and relaxing environment.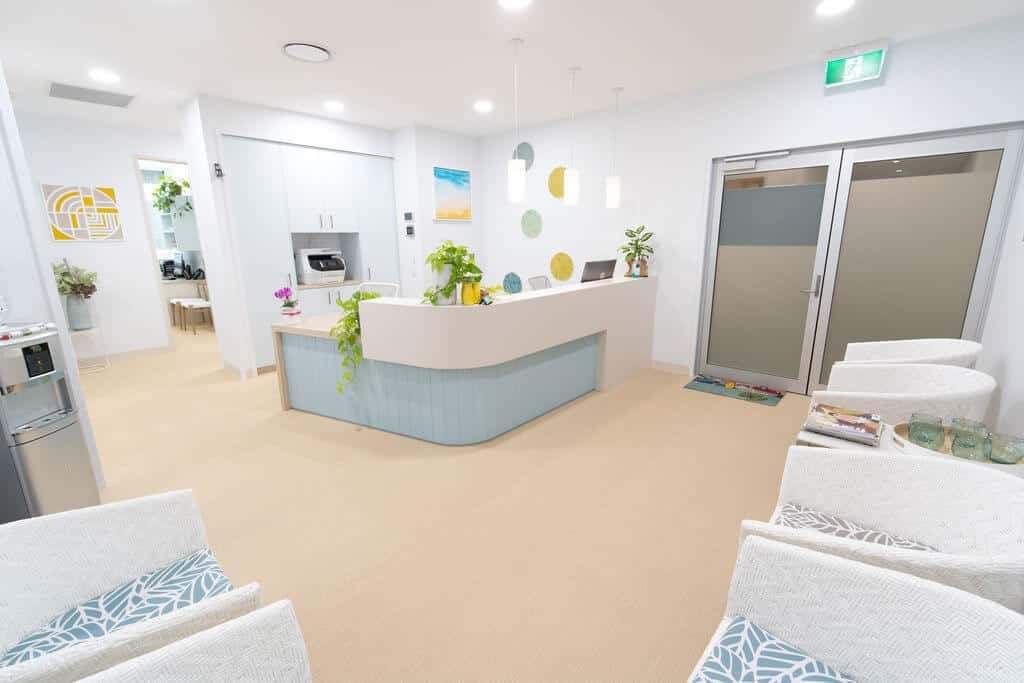 Incorporate Softer Textures and Timber Materials
Opt for softer furnishings in cool or neutral tones to give the look that exudes modern coastal, especially when paired with crisp white walls and glass accents.
Timber elements help to add a more modern edge and contrast as well as a touch of richness.  Both darker and light woods also work well with the coastal colour palette.
Add Some Natural Elements
Adding some greenery to your practice is another way of incorporating modern coastal design elements. Pick hardy potted indoor plants that all have leaves in similar colours and tones, or a single larger plant such as a fiddle leaf tree. Fresh flowers are also a great way to add a hint of the tropics into your clinic.
Contact Us
Are you looking for a design and fit out company to create your new healthcare practice? Elite's in-house architects and designers can help you with plans and configurations to build or extend to meet your business needs.
Call us on 1300 775 344 or contact us via our website form.