Elite recently completed the design, extension and fitout of a 175 sqm three consult room veterinary clinic for YP Vets in South Australia. The Kadina practice is the third clinic for YP Vets, who also have premises in Minlaton and Port Pirie.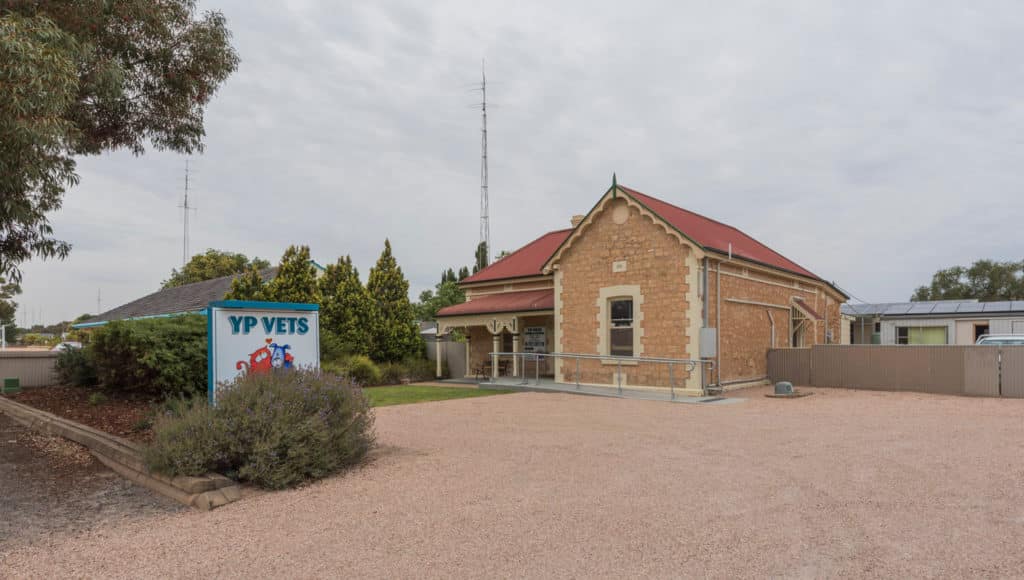 The Clinic Building
The vet clinic, located in Kadina, South Australia, is in a lovely early 1900s paddock stone building. The building became a vet clinic approximately 10 years ago. Following the fitout, the vet clinic now features three consult rooms, surgery, lab/imaging area, separate cat and dog ward, treatment and reception/waiting area and provides ample parking for clients.
Kadina, an historic copper mining town, is the largest town on the Yorke Peninsula. The exterior of the YP Vets building is reminiscent of an Art Deco cottage with ornamental fretwork and a red pitched roof pergola in the entry way. The age of the building presented some construction challenges, requiring the replacement of certain elements to meet current Australian standards.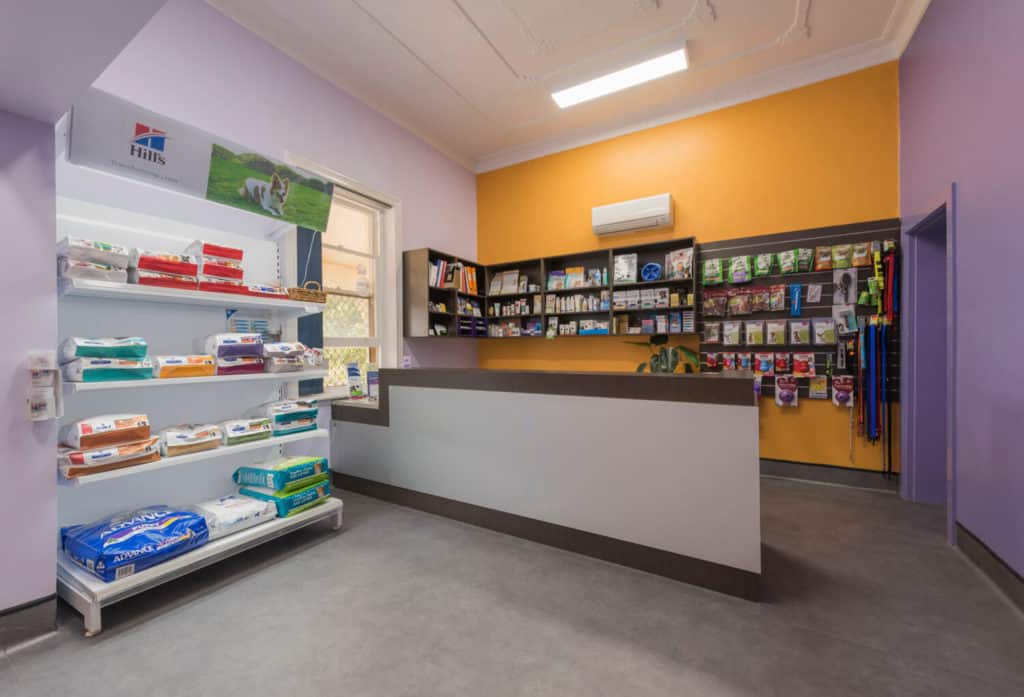 The fitout was completed in two stages to ensure minimal disruption to the running of the business. The clinic was able to work in the updated section of the practice while stage 2 was underway.
Clinic Design
YP Vets worked with the Elite design team to incorporate the South Australian vet clinic's branding colours. Hints of calming paint shades of light purple, green and orange on the walls feature in the waiting and reception areas. Stronger, more vibrant shades of orange on the splashbacks in the consult rooms.
The reception area has high ceilings with an ornate art deco design painted in a matt white finish. Light grey vinyl flooring features throughout the entire clinic. This ensures a uniform look from reception through to treatment areas.
All trades who worked with Elite on the vet fitout project are local to Kadina in South Australia. Many of them also have their pets treated by YP Vets.
John Olding, the owner of YP Vets shared his view of the project:
"I was sceptical when I was told the build was going to take 8 weeks – a regular watcher of "Grand Designs". The projects there always take twice as long and end up 20% over budget or more. Imagine my surprise when the handover took place after 7 weeks and mere 1.4% over budget with some of that due to our own changes and the rest due to unavoidable changes that couldn't have been known up-front. Top job and a great finish".
Contact Us
See more projects like this or contact us to talk about your new design, fitout or build project.