Whether you run a medical practice with GPs or specialists (or both), patient-centric design can help to "humanise" your clinical setting.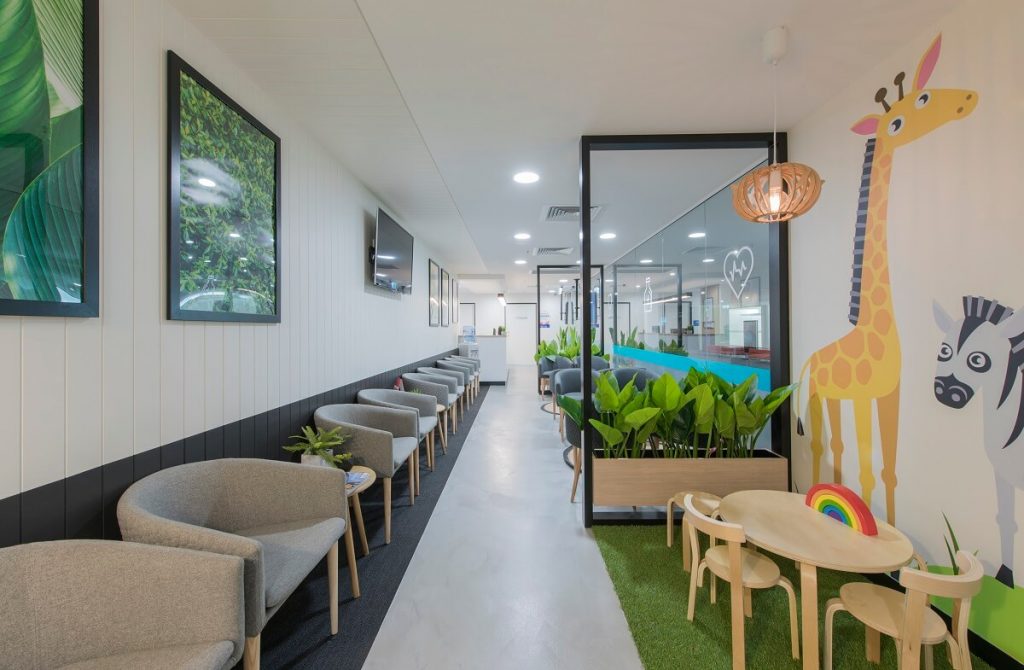 Designing your space for the people who'll use it isn't a short-lived trend, either. Instead, you can be confident that when you fitout or refurbish your practice with a patient-centric focus, you'll create a more timeless space that's unlikely to become outdated any time soon.
What is Patient-Centric Design?
Patient-centric design involves considering who will be using your medical practice, and then fitting it out or refurbishing it to meet their needs.
This approach is particularly suited to reception and waiting areas, as your patients are likely to spend a lot of time in these spaces.
Rather than exposing your patients to a noisy, cramped, and uncomfortable setting, you can use patient-centric design to make your waiting areas and other parts of your medical practice comfortable, inviting, and less stressful.
Patient-Centric Furniture
Much of the time your patients spend in your practice will be spent in the chairs in your waiting area and other rooms, so it makes sense to address your furniture first.
To begin with, you'll want comfortable chairs that provide adequate back support. If you have older patients, you'll also want sturdy arm-rests to assist with standing. And if you treat children, you may also want seats designed for their smaller frames.
It's also worth considering "mixing up" your furniture in your waiting area to further cater to your patients' various requirements. This could mean including tables for children to sit and colour at.
Patient-Centric Aesthetics
A patient-centric medical practice should appear warm and inviting.
Coloured walls, murals, decals, artwork, and other visually appealing elements offer an easy way to achieve this. If your practice is a family practice or focuses on treating children, you could even have a wall in your waiting area where you display their drawings.
Plants and water features offer another way to help make your practice more inviting. Bringing natural elements indoors has also been found to offer wellness benefits, so this can be a win-win approach.
Patient-Centric Lighting & Acoustics
Comfort is a key outcome of patient-centric design, so it pays to consider your lighting and acoustics.
Patient-centric lighting should be easy on the eyes and should adequately light each room. Lighting plans and automated lighting can help to achieve this. You may also want to mix up your lighting with lamps and other features more often associated with domestic settings. These features can bring a comfortable and "homey" feel to your practice.
Acoustics-wise, it's important to consider features that will help ensure noise remains at comfortable levels for your patients. Sound-proofing between rooms, sound-absorbing carpet and furniture, and other modern solutions can make your practice a more acoustically-comfortable place for your patients.
Learn More
At Elite Fitout Solutions, we help new and existing medical practice owners fitout their spaces to be practical and comfortable.
Whether you're looking to fitout a new practice or refurbish your current one, we can help,
Contact Elite today to discuss your plans for your medical practice.