When it comes to planning your new medical, dental, or veterinarian practice, there are plenty of practical considerations to take into account. But aesthetics are important too! One exciting design trend you may want to consider for your practice is layering.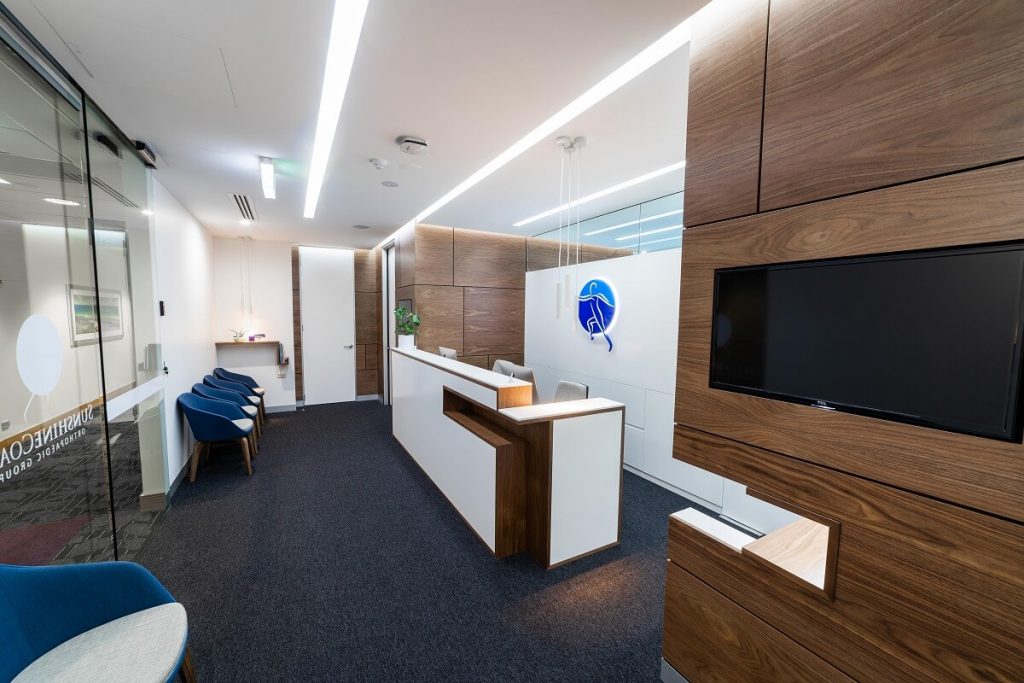 Layering Basics
Layering your practice's interior is similar to layering clothes for fashionable effect.
It involves ensuring each element of a room's appearance forms part of a holistic whole, so that everything complements and pulls together, much like your favourite outfit.
These elements or "layers" can include your floor coverings (tiling, carpet, floorboards, etc.), wall coverings (paint, tiling, glass, decals, etc.), lighting (ceiling lights, lamps, etc.), furniture (seating, desks, etc.), and any décor items.
Colour Layering
One popular design approach for drawing the layers in each room of your practice together is colour layering.
In a waiting room, for example, slate tiles could be complemented with light grey seats featuring wooden arms. You could layer this further with a timber reception desk with a similar wood shade and grain. You're not limited to muted or matching colours, either. A colour palette of greens and blues can feature alongside nature-themed wall art. Or, you could layer various shades of yellow to create a holistic room of complementary hues.
You can also add brighter colours to your layers as accents in your décor, logo, flooring (such as accent tiles), and more. However, these brighter shades should be used judiciously, as high concentrations of bright colour can be overwhelming.
Texture Layering
Another popular approach for layering is to build out the layers in various rooms across your practice with texture.
Texture isn't just about fluffy soft furnishings (many of which would be inappropriate in healthcare anyway). Tiling, timber, glass, metal, mosaics, carpet, upholstery, and a range of other materials can be combined to create textured layering that embraces every element in a room as part of a whole.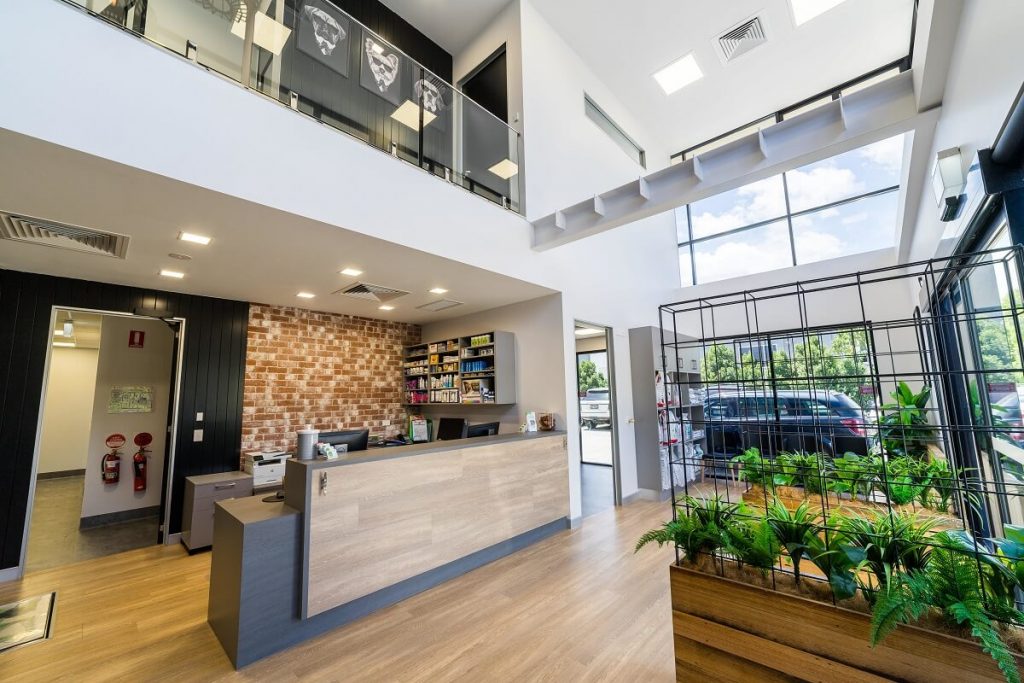 Once again, the example of a reception and/or waiting area is a good place to start. In this space, the texture of non-slip tiles could be paired with a polished wood or glass-top reception desk. Sleek painted or obscure-glass walls could also work. Another option would be to use reclaimed materials with their rough, earthy textures to create a holistic layered look.
Get Inspired
At Elite Fitout Solutions, we've spent years helping practice owners fitout and refurbish interiors that are not only practical, but look great, too!
Take a look at our fitout gallery to gain some inspiration for your next practice fitout or refurbishment.