If you're designing a medical, veterinary or dental practice, be sure to spare a thought for glass. Glass is a surprisingly versatile and cost-effective material that can be used in a range of contexts across your practice.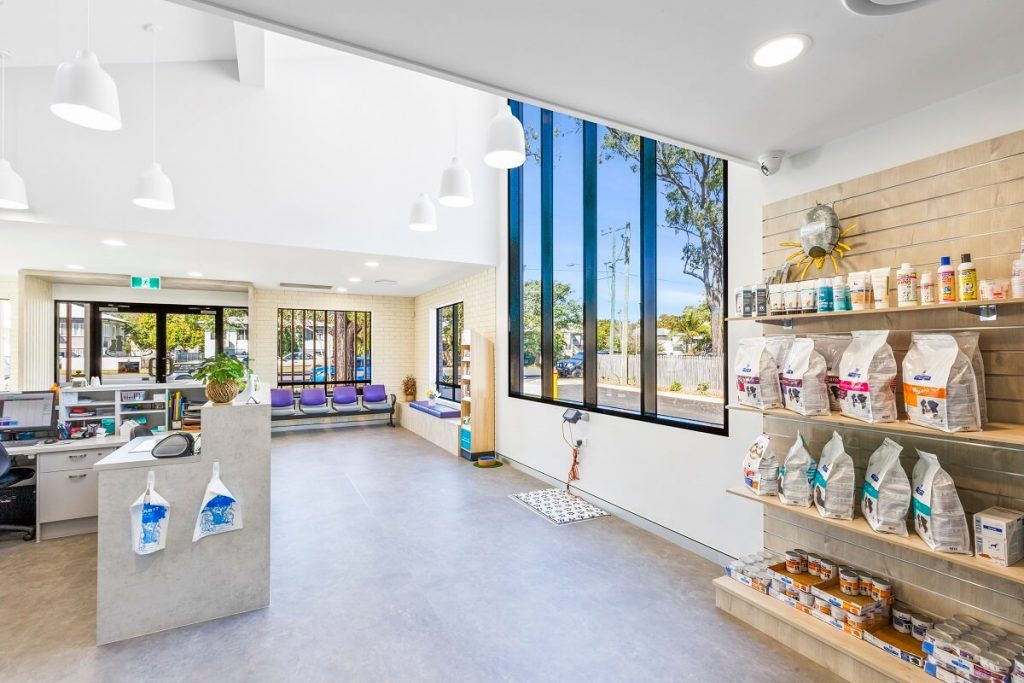 From windows and tiles to doors and tabletops, here are a few ways you can feature glass in your healthcare practice fitout.
Windows
Every practice premises has windows. But not every practice uses these windows to their best effect.
When done right, windows can welcome natural light into your practice, balance the needs of openness and privacy and help to regulate internal temperatures.
Research has shown again and again that natural light brings great benefits. It lifts people's moods, boosts staff productivity, and can even speed up healing and recovery. So, where practical, it pays to use windows to invite natural light into your practice. To do this, you may choose to use large fixed or sliding windows, as well as skylights and even internal windows.
The Sherwood Smiles dental clinic features sizeable windows in the waiting and reception areas. As well as adding in plenty of natural light, they showcase views of the surrounding greenery and neighbourhood church.
Glass Tiles & Splashbacks
In your reception and waiting areas, glass tiles can be arranged in mosaics to create an appealing aesthetic feature. The result can be effective, yet inexpensive.
Glass tiles and/or splashbacks can also be used in wet areas, sterilisation areas and labs as well as in bathroom facilities. Glass is a natural choice for these areas in your practice as it is easy to clean and keep sanitary, and it's impermeable to water.
GC Dental Solutions used dark blue splashbacks in their dental surgeries, steri and lab rooms to add a splash of colour to the predominantly white colour scheme.
Glass Doors
Doors made from glass are a familiar feature in many a healthcare practice fitout, but their benefits cannot be understated.
Glass doors – or a full glass frontage – welcome natural light into your practice and create an open feeling for people inside and out. They also allow visitors to catch a glance of your practice's interior, offering an inviting look and feel.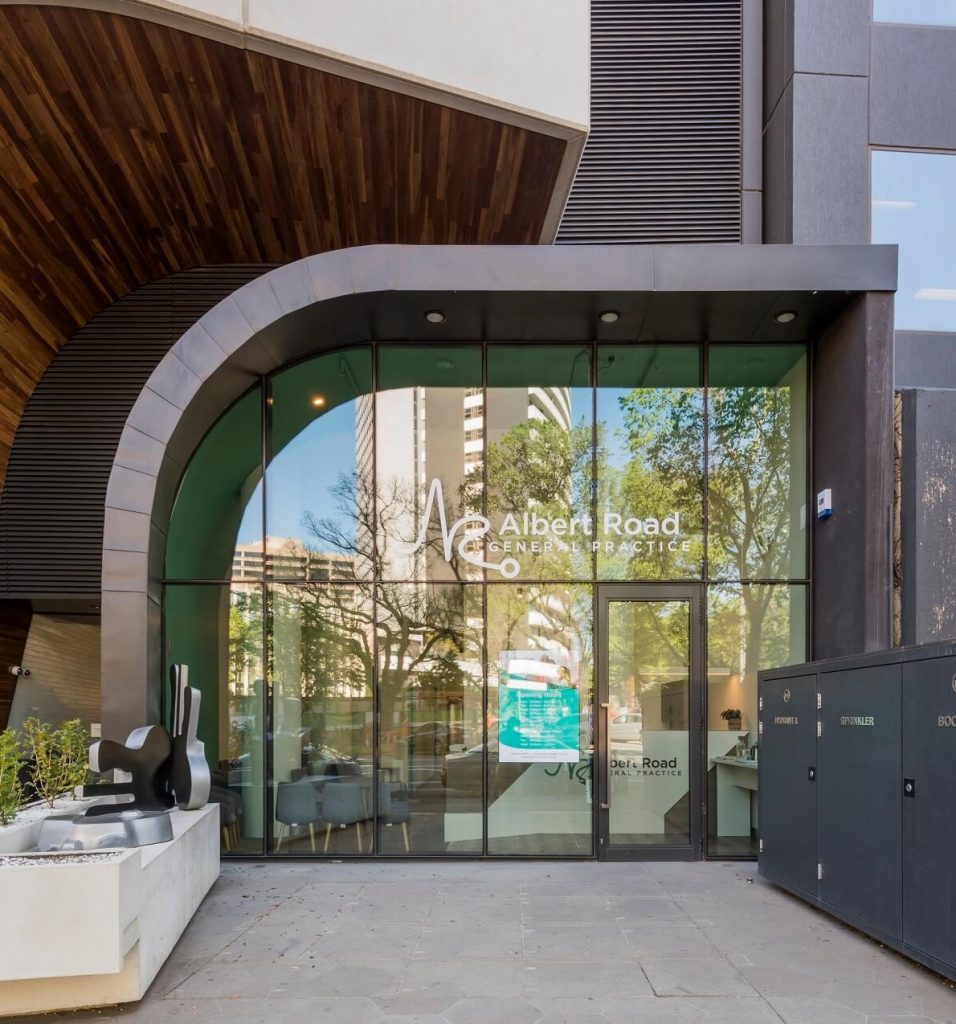 Albert Road General Practice features a large, curved glass frontage. Situated at the bottom of a high-rise apartment building, this striking glass feature helps to bring attention to the practice, as well as offering a view inside the stylish clinic.
Glass Tabletops
Tempered glass can be used for tabletops in your reception area and other appropriate rooms across your practice.
You may also want to consider back-painted glass tabletops to add a splash of colour as a point of interest. Alternately, back-painted glass tabletops can also blend in with your surrounds.
Contact Us
Are you considering a fitout or refurbishment project? Contact Elite today to discuss your plans.