The new Darling Downs facility in Toowoomba is part of the South Coast Radiology Group. After many years the practice in Toowoomba made the decision to expand. The practice needed to occupy a bigger facility so they could continue to serve the country community as well as provide the latest technology and services. They moved the office – only one door down.
Elite Fitout Solutions did a de-fit of the original South Coast Radiology Toowoomba premises and delivered a complete fitout in the new larger space next door.
The standalone building was able to house the cutting edge radiology equipment. Through clever design the new 680m2 space was re-configured to accommodate reception and waiting areas, amenities, staff, control, equipment, administration rooms and a total of 15 x-ray rooms. The practice also includes a 1.5T and 3T MRI scanner. This makes it the first practice in the region to provide a high-end 3T MRI service for its community.
The provision of this equipment in an old building meant that holes had to be cut in the walls as the doorframes weren't wide enough. This allowed the equipment to be installed without compromising the building's structure. Additionally, the floors were reinforced to safely support the heavy technologies. Extra support was provided to the roof to ensure it is structurally sound and achieved compliance.
The project's design choices incorporated the South Coast Radiology group's branding. Elite worked collaboratively with the client on the floor design and functionality of the fitout. The colour palette promotes a relaxing environment, and is in line with corporate branding.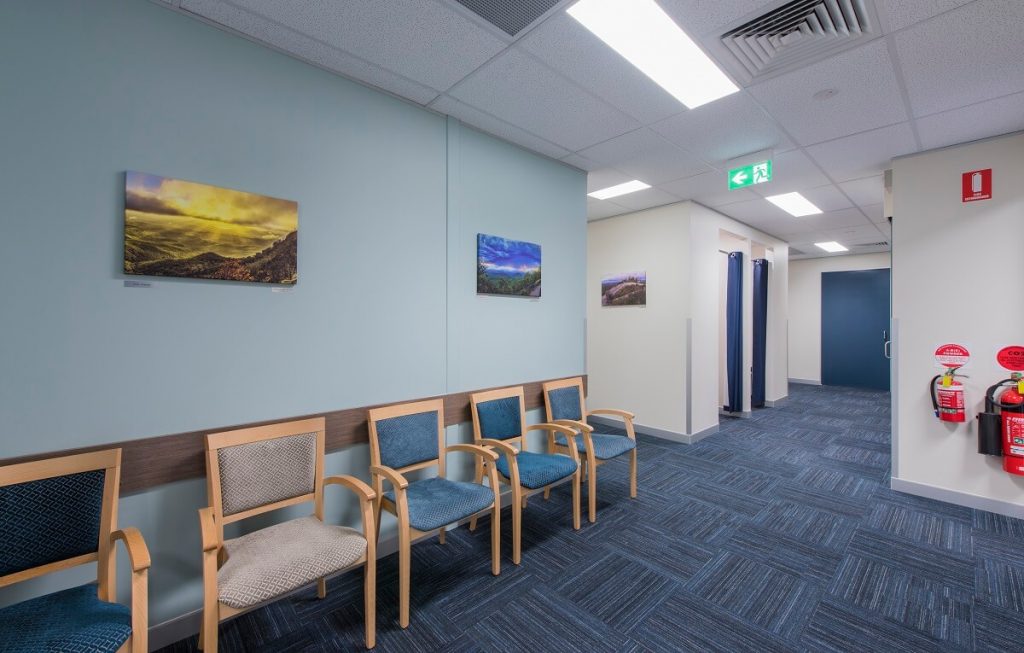 The new South Coast Radiology Toowoomba fitout reduces waiting times, improves patient access and experience in a growing population, and provides for both current and future demands.
Learn More
Considering relocating or opening up a new radiology practice? Visit our gallery to view our radiology fitouts, or contact the Elite team to discuss your project.