If you're keen to attract more patients to your dental clinic, you'll need to find a way to stand out from the competition. Your dental practice design is an ideal place to start.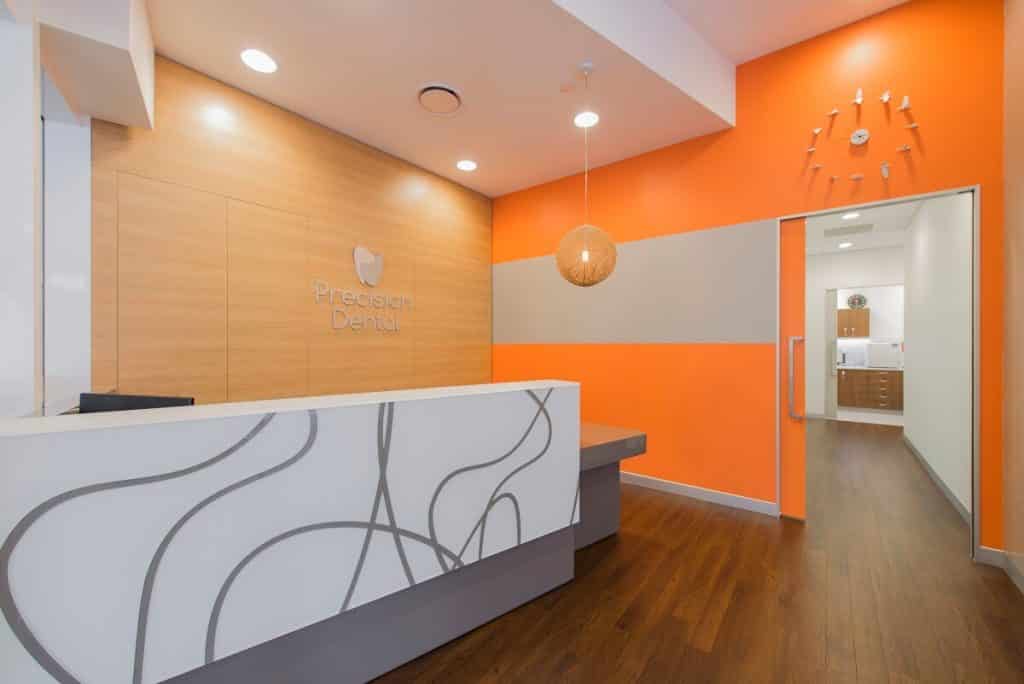 Your dental clinic design doesn't have to be clinical – creating a warm, welcoming space can help put patients at ease and encourage them to keep coming back. Here are a few ideas inspire your dental clinic fitout.
Add an Element of Nature
Looking at natural images can help calm anxious patients. Maximise any garden or landscape views available to you through windows. If you don't have views, hang paintings or photographs of nature on the walls. Bring the outside in with use of materials such as natural timber, and colours that evoke the outdoors.
Add Softness With Curves
Curved walls are a great break from the typically sharp right-angled designs of most medical and healthcare facilities, and can make your dental clinic appear softer and more inviting.
Create Strong Branding
The best way to be memorable in the minds of your patients is to design your clinic in line with your overall branding. Use your brand colours in waiting room furnishings for example, and incorporate your logo into the reception area.
Make Use of Lighting to Set the Mood
Natural light gives an impression of cleanliness and freshness that is likely to appeal to your patients. Make the most of natural light through windows and skylights. Soft diffuse wall lighting can create a cosy, warm feel in your waiting room.
Get the Basics Right
Most patients will be wary of visiting a dental clinic where the paint is peeling and the carpets look like a relic from the 1970s. Even if you're on a tight budget, a new coat of paint and fresh flooring can go a long way.
Spending a bit of time on your dental clinic design can help you stand out from your competitors and appeal to your patients. Take a look at Elite's recent dental fitouts for some design inspiration. Or contact us to discuss your dental practice design and fitout.