While your sterilisation area design may not be top of mind when planning your new dental fitout, it is one of the most important areas in your practice. A well-functioning dental clinic is reliant upon organised and efficient infection control processes. So it's important to get the design of this area just right.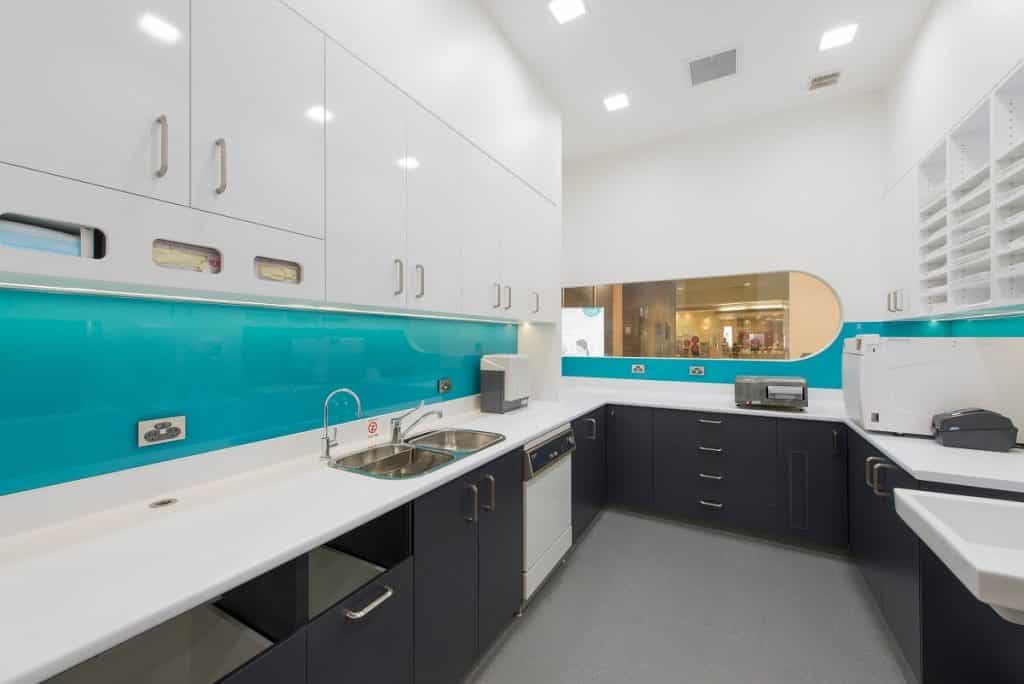 In this article, we explore a few of the principles for designing your dental sterilisation area or room.
Understand the Guidelines
The regulation of infection control in the dental industry is currently under review, particularly with respect to compliance by the dental industry with AS/NZS 4187:2014. Meanwhile, dental practices must comply with the current Australian standards for the reprocessing of reusable medical devices.
These standards help to prevent or minimise the risk of infectious diseases spreading. They specifically relate to your infection control protocols, equipment and practice environment. They also impact the choices you can make in terms of cabinetry, lighting and plumbing in your steri area. So it's important that your fitout company understands the relevant infection control standards in Australia so they can assist you with appropriate selections.
Plan Your Set-Up
To begin with, make sure you allow enough space for your steri area and its important functions. This is one of the busiest parts of your practice and requires appropriate space to allow for an efficient set-up.
Bench depth and width should be sufficient to hold all essential equipment such as your autoclave. There should also be plenty of space to clean, inspect and store instruments. Your benchtop surface should be uncluttered and easy to clean to reduce the risk of cross contamination. Plenty of storage helps keep things tidy and prevents the risk of overflow outside your sterilisation area.
You will also want to ensure good ventilation and lighting throughout the sterilisation area. In particular you should have lighting that minimises shadows over your workbench. Strip lighting under your overhead cabinets can help to achieve this. Hand washing in the sterilisation area should not be undertaken in the same sinks used for instrument cleaning. Dedicated sinks should be used, preferably fitted with sensor taps.
Consider Your Workflow
Workflow-wise, you'll need to facilitate a clear workflow from "dirty to clean". Your clean, contaminated and processing zones should be separate. Each area should only used for its intended function. The image below shows the separate areas : red – dirty, blue – to be processed and green – clean. A distinct workflow will greatly simplify your infection control processes and prevent cross-contamination.
Ideally, your sterilisation area should be centrally located within your practice, with easy access from all treatment rooms. If possible, incorporate two entrances to the area to minimise travel times and reduce potential bottlenecks. If space doesn't allow for multiple entrances, make sure the doorway or passageway is wide enough to allow for staff members to pass each other comfortably.
Contact Us
With uncertainty surrounding future changes to infection control regulations for the dental industry, it is imperative that the fitout company you appoint has significant experience in dental practice design.
Elite's team of fitout specialists, designers and projects managers have years of experience in dental practice design and operations, and have a thorough understanding of the necessary dental approvals and guidelines. Contact us today to discuss your dental practice fitout or refurbishment.