Clutter can have a bigger impact than you may think. The productivity of your staff, your business operations and your clients' perception of your practice can all be affected. A vet practice fitout with plenty of storage not only promotes a well-ordered and professional image for your clinic, but also helps your practice to run more efficiently.
Here's a few storage tips to help to make your vet practice more efficient.
Declutter Your Reception and Waiting Room
Reception and waiting areas have a tendency to get quite cluttered. When you combine pamphlets, pet food products, accessories and general paperwork, things can get messy. To give a great first impression to your clients, consider keeping these areas as clutter-free as practical to avoid detracting from the décor and furnishings.
Focus on Smart Storage
Smart storage solutions are essential elements in any vet practice fitout. However, it needs to be well thought-out, and designed with efficiency and function in mind. Try to maximise the vertical spaces you have but be careful not to create OH&S issues with storage above a safe working height.
Point of Use Storage
Everyday items can be stored in central, easy-access areas. Cabinets are a great option for "point-of-use" storage, which offers a flexible and accessible way to store items that you need regularly.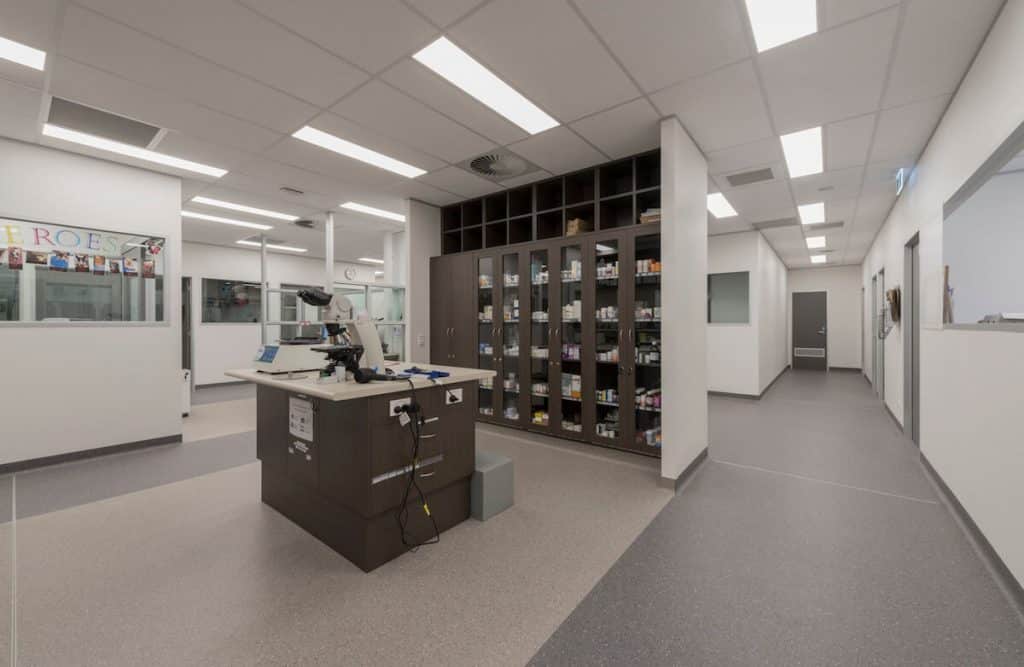 Choose solid doors if you're storing items that can get a bit messy. But make sure you add labels to ensure quick access to your items. If visibility is important, cabinets with glass doors will let you quickly locate your items. And if you have something you go to all the time, open shelves might be your best option.
Divided Drawers
Divided drawers can keep all your smaller everyday items organised. You can maximise the space available by using adjustable drawer dividers.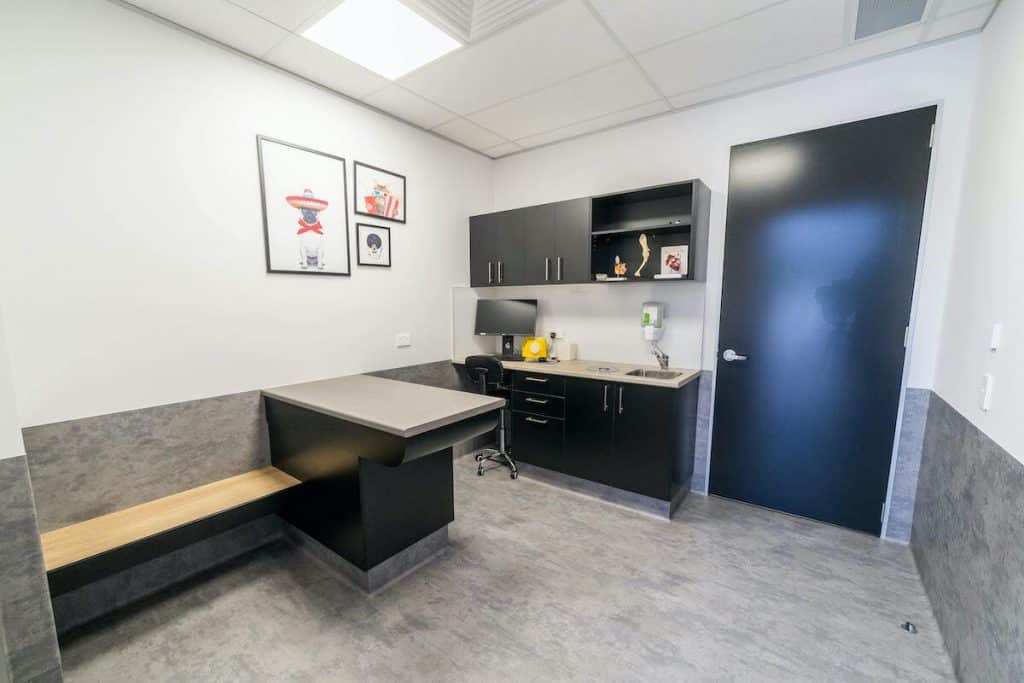 If you have multiple consult rooms, it's well worth having your drawers set up the same way in each room. This means you can easily locate and select the items that you require without needless searching.
Consult & Treatment Room Storage
Overhead shelving or cabinetry in consult/treatment areas can utilise vertical space to hold equipment and medical supplies needed to provide a timely and efficient service to patients. The shelving can be narrow 200mm units if floor space is at a premium.
Provide Space For Your Staff
Your staff break room should be adequately sized to provide space for your staff to eat, as well as store their personal items. This helps to keep personal items out of other areas (such as the reception area and consult rooms). Instead of open shelving, opt for closed cabinetry or lockers to keep things tidy.
Contact Us
Are you thinking of refurbishing your vet clinic, or opening a new practice? Take a look at some of our recent vet clinic fitouts. Or give the team a call on 1300 765 344.