If you're considering a medical clinic fitout or refurbishment, spare a thought for how you could use wallpaper in your practice. After years "in the dark", wallpaper is enjoying a strong resurgence – and no wonder.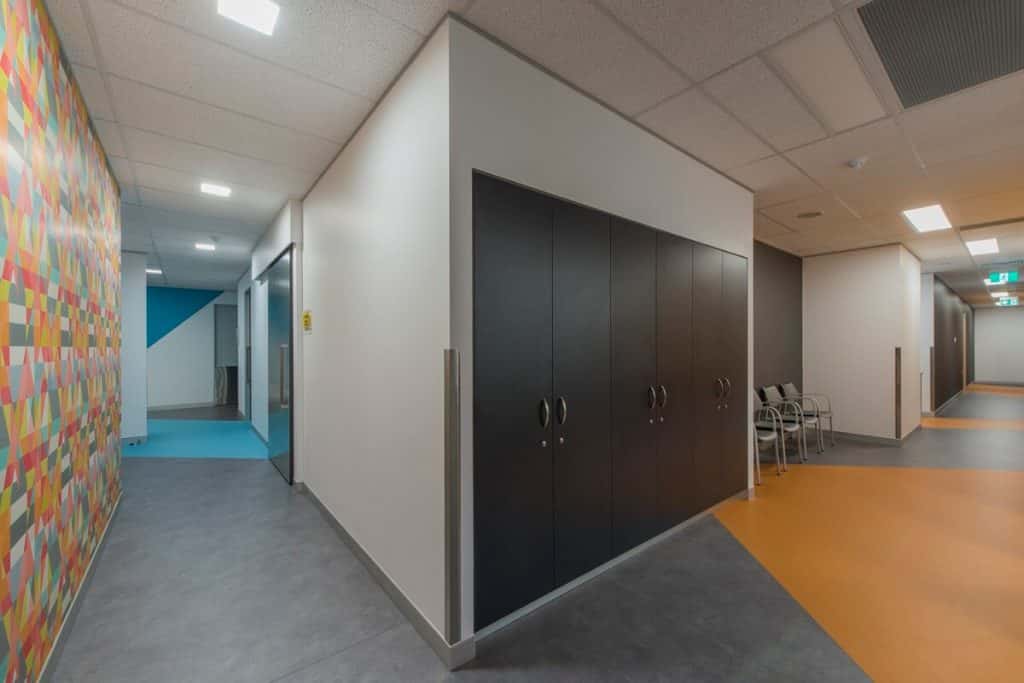 With its versatility and durability, plus a number of options with antibacterial and antimicrobial qualities, modern wallpaper could be the perfect wall finish for a number of rooms in your medical practice.
Feature Walls
Wallpaper is a great option for a feature wall in a medical clinic.
In addition to choosing from an almost unrivalled number of patterns and designs, you can also have custom wallpaper murals printed to meet your exact specifications and needs. These murals can be high-resolution photographic images or they can be graphics. Natural images are a great choice if you want to help your patients feel calmer and more comfortable. While fun, bright images can help make your practice more inviting for younger patients.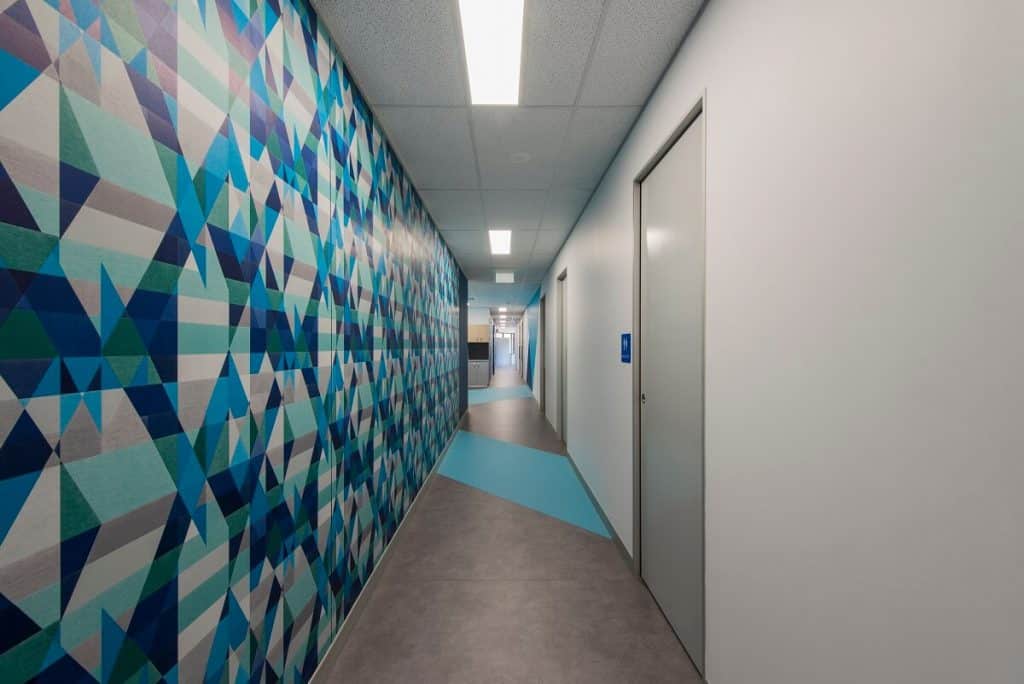 Reception Walls
In addition to feature walls, you can also use wallpaper in your medical clinic reception or waiting area.
Many modern wallpapers are extremely hard-wearing and resilient. They can offer greater longevity than paint, which can require replacing every couple of years. A number of wallpapers are also designed to be easy to clean. This makes them an ideal choice in such a heavily trafficked area of your practice. Once again, a variety of patterns, designs and colours means that your options are almost limitless!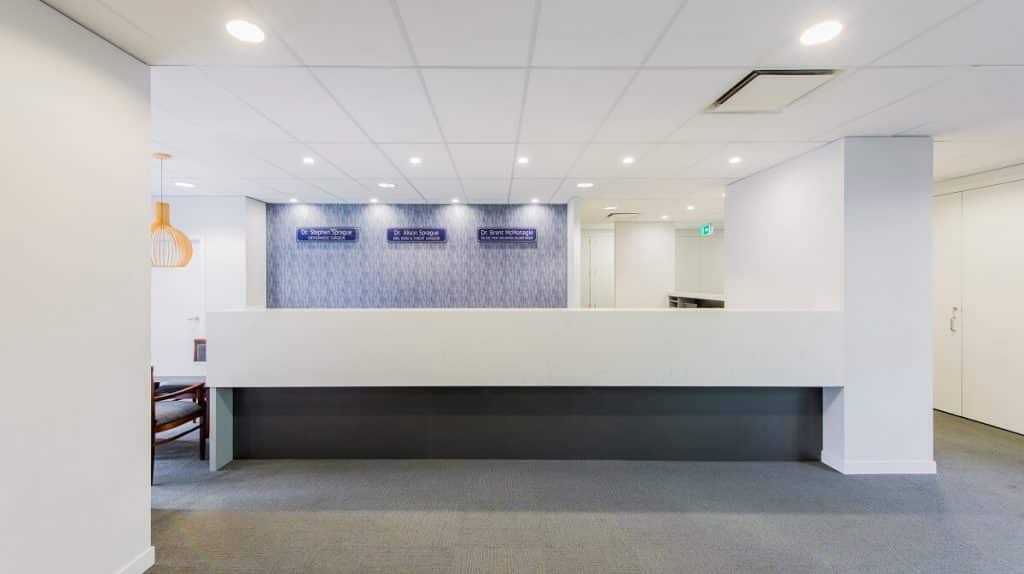 Other Walls
The use of wallpaper in medical clinic fitouts may once have been restricted to your reception and corridors. But with modern wallpaper options, that no longer needs to be the case.
Antimicrobial and antibacterial wallpapers can meet all the performance and safety requirements of wall coverings in your consultation and treatment rooms. With the right patterns, colours and designs, this means that you can bring the benefits of relaxing or calming imagery and colours into every room of your practice, while also enjoying the benefits of a durable and easy-clean wall covering.
Contact Us
To discuss your medical clinic fitout or refurbishment, contact Elite Fitout Solutions today.
You can also view our gallery of medical fitout projects for inspiration for your own practice.