When setting up your vet clinic there are a few things you should think about before you start putting the finishing touches on your dream practice.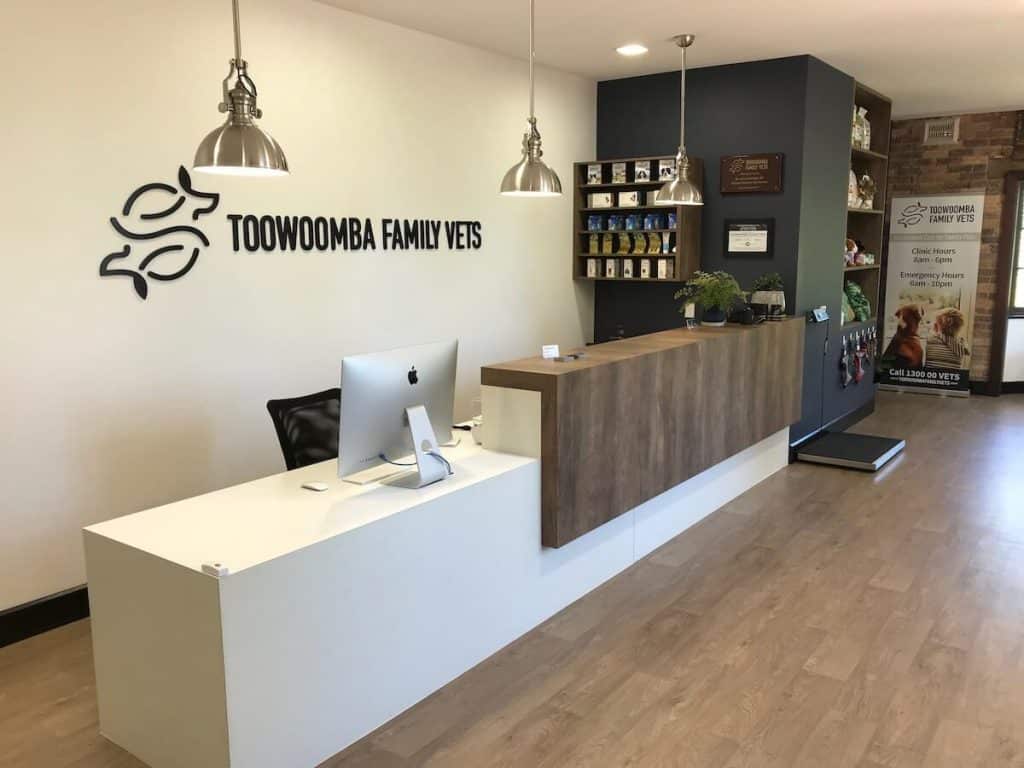 In a 2-part blog series, we will look at an ideal layout for your vet clinic. In this first blog, we will explore the design setup of the public and shared zones of a vet clinic.
Public zone – reception/waiting area
Shared zones – consult rooms
Reception Desk
The position and height of your reception desk is very important to ensure your reception staff can see the client when they enter the clinic. Your fitout specialist will be able to advise on the best height for your desk. Likewise, it is also beneficial that as soon as your client walks through the door that they can see the reception desk and know exactly where they need to go to check-in for their appointment.
Position the desk near the entrance but not too close as to cause a bottleneck, especially if more than one client arrives at the same time. This method ensures the client is efficiently looked after while waiting for their appointment.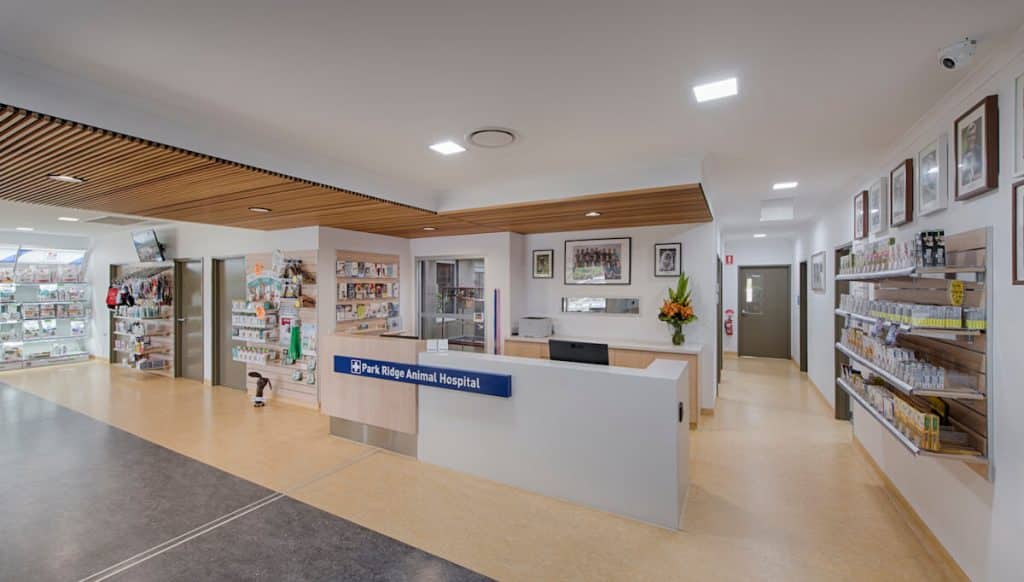 Waiting Area
Your waiting area should provide sufficient seating for at least one appointment per consult room or more if it is practical. Consider arranging the seating to get the most efficient use of space. A small table with greenery can help to break up the space so that clients feel comfortable without feeling restricted.
A recent trend in some vet practices is to have separate waiting areas for cat and dogs. The separate waiting area prevents clients with less social pets from waiting outside.
The next step with separation is providing a separate consult room for cats only. This helps cats feel more at ease due to no lingering scents from previous dog patients.
Consult Rooms
For an efficient consult room, it is suggested that the room have two doors. This provides the vet with direct access to the pharmacy or treatment areas, delivering an efficient and effective workflow in your veterinary practice.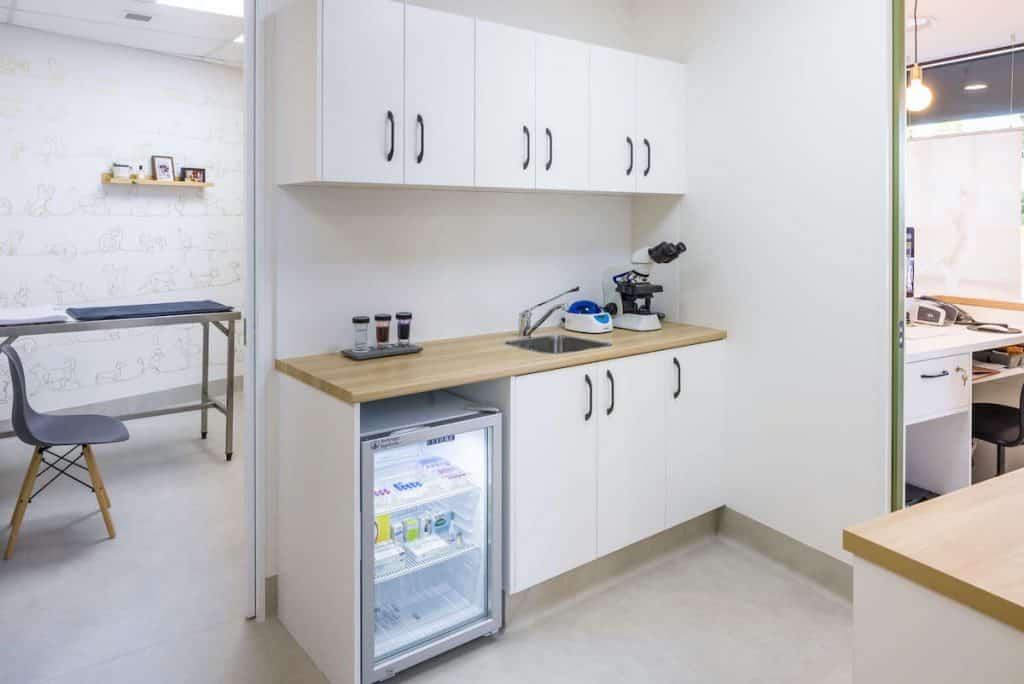 Furniture in your consult rooms should be flexible and uncluttered. Folding tables are a popular idea especially for larger animals as some vets prefer to examine the patient on the floor.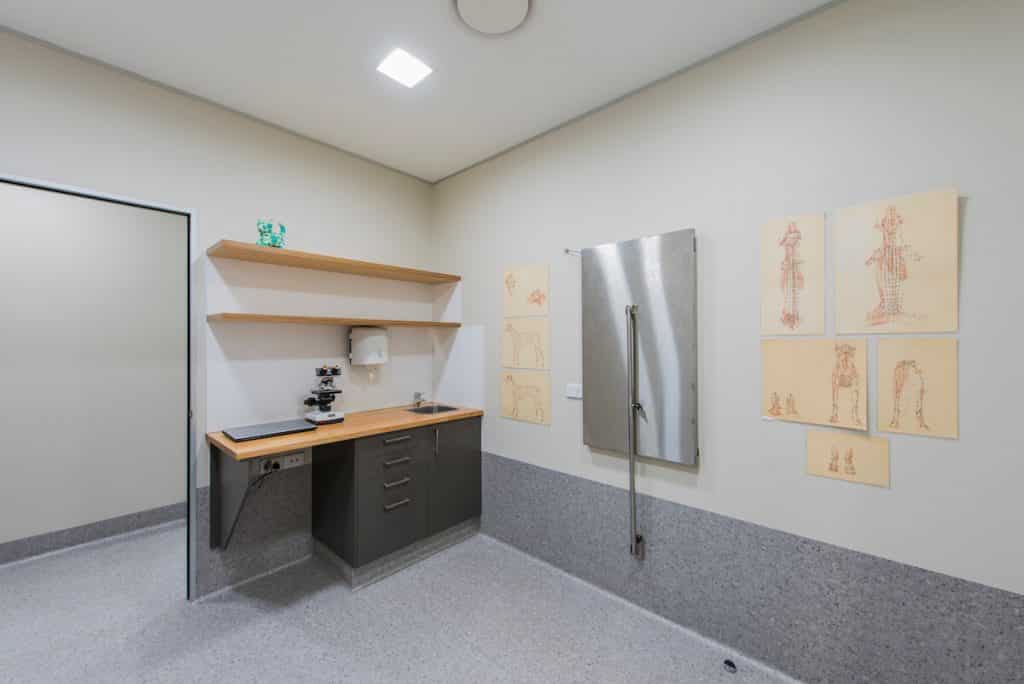 Contact Us
Are you thinking of refurbishing your vet clinic, or opening a new practice? Take a look at some of our recent vet clinic fitouts. Or give the team a call on 1300 765 344.