An increasing number of veterinary practices are choosing to specialise in providing services and treatment solely for one type of animal. Specialising in one species is a great way to niche your practice, concentrate your marketing messages and provide top-quality care, with a purpose-built premises and species-specific equipment that improves outcomes for your chosen patient. Dog-only clinics are one emerging example of this trend that may provide an exciting opportunity for your vet practice.
Benefits of Specialisation
Specialising as a dog-only vet practice allows you to design and fitout your practice to provide additional benefits for your canine patients that they wouldn't enjoy in a regular mixed practice. Indeed, by simply limiting dogs' exposure to other types of animals and their accompanying scents, dog-only practices reduce anxiety and stress for dogs and their owners. Unsurprisingly, this is correlated with better outcomes for your dogs (and, we suspect, with better experiences for their owners).
Specialising as a dog-only practice also allows you to create a space that makes your day-to-day life easier. You don't need to worry about adapting your rooms and equipment to suit different animals. This includes using more specialist, dog-specific furniture and diagnostic aids, which will further benefit you, your patients and their owners.
Design Principles for Specialisation
If you choose to specialise as a dog-only vet practice, your practice design should be optimised for your patients. To begin with, it's worth designing your practice to incorporate larger examination rooms, surgeries and recovery rooms to cater to dogs of all sizes. Larger rooms also ensure that there's plenty of space for dogs to walk around.
While you're unlikely to injure your back lifting a Chihuahua, larger dogs do present challenges. Including lift-tables in your examination rooms and surgeries is a simple way to overcome this obstacle. Dog-specific diagnostic equipment is more feasible when you specialise in treating dogs. So consider making the investment and designing your practice accordingly. This will have the added benefit of providing another positive and marketable point of difference.
If you want the benefits of specialisation while still treating other animals, you can also consider designing your practice to isolate different pets using separate entrances and treatment rooms. Actually, that's exactly what we did for Pet Wellness, a vet practice at Burleigh Heads.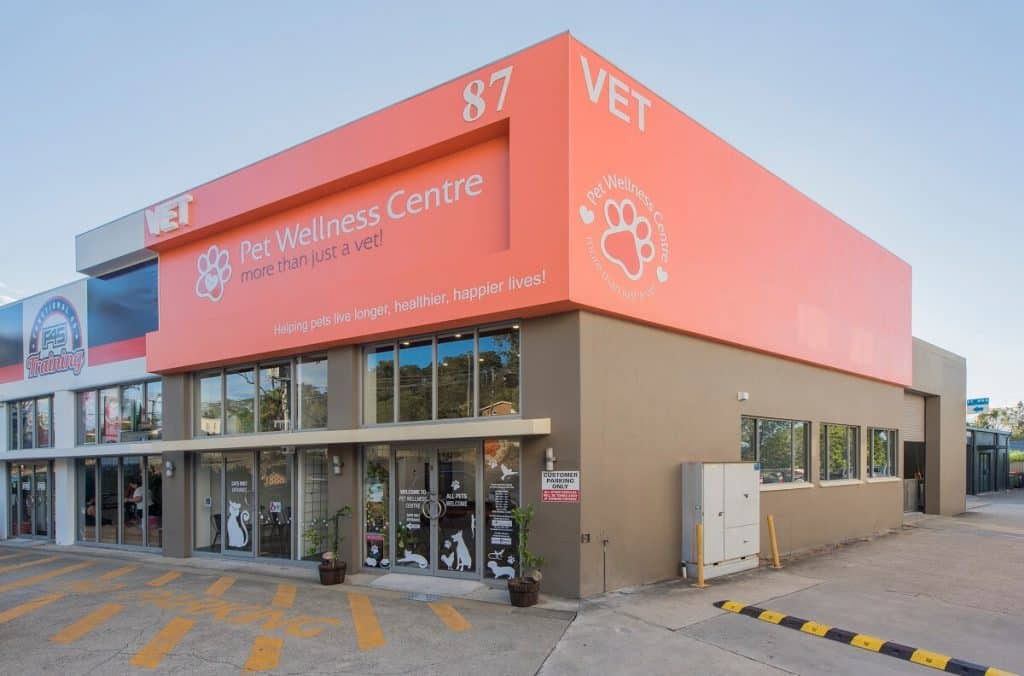 Thinking About Specialisation?
Are you thinking about starting a practice that specialises in treating dogs or other animals? Do you want to redesign your practice to provide separate specialist services for several species?
Either way, Elite Fitout Solutions can help.   We have years of experience designing veterinary practices for creatures large and small. We have the know-how to help you create a practice that meets all your goals.  
Call us today on 1300 765 344 to discuss your needs.