When it comes to planning your new vet clinic, it's essential that the design of your practice meets both your needs, and your clients' needs – for now and well into the future. Not sure where to start? Here are some of the top trends shaping the design of new vet practices.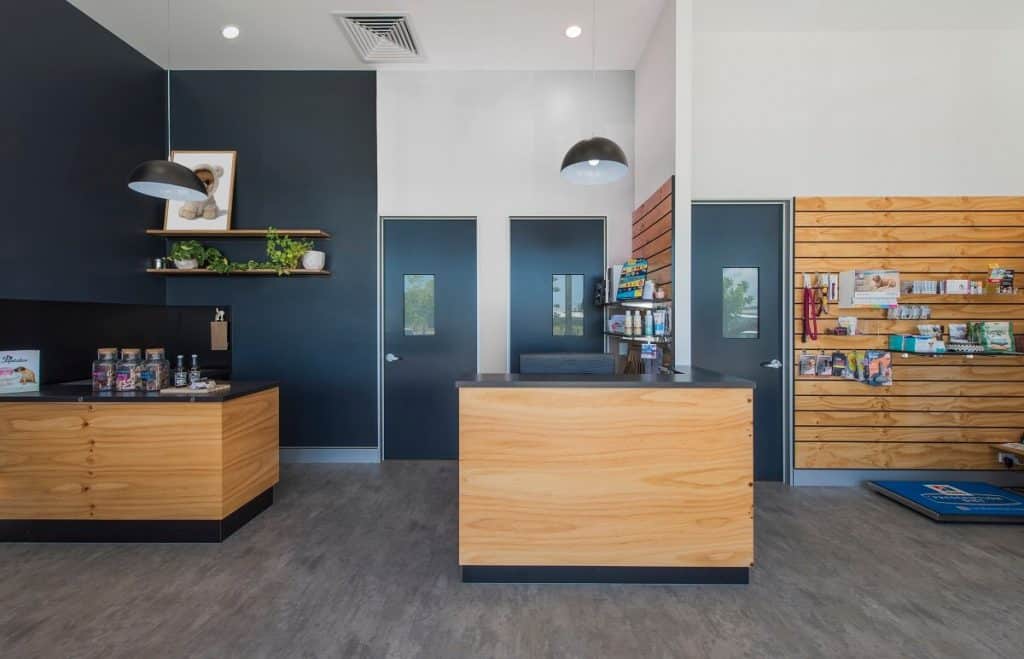 Making a good first impression
Waiting areas have seen a big change in recent times. No longer simply a collection of simple chairs and a receptionist sectioned off behind a high counter in the corner. Much more attention is being paid to the design of this important space to ensure clients start off their vet visit in a positive way.
One of the more recent vet practice design trends is making waiting areas appear more like a lobby. Key inclusions are comfortable seating, refreshment stations (for both pets and their owners), and often a retail section for some idle browsing while waiting.
Adding transparency with windows
Walk into most vet practices, and you won't be able to see what's happening in the rest of the practice beyond the reception and waiting area. But this may no longer be the norm in the future. There is a growing trend of adding windows in the waiting room to allow pet owners to see into consult rooms, recovery wards and other "back of house" areas.
This design innovation is all part of a move towards improving client satisfaction and trust. Clients have an opportunity to see the care and high-quality work being carried out by the vet practice team.
Doing more with less
While not necessarily a trend, maximising the use of space will always be key. Who doesn't like getting more bang for their buck? Even though you may have the room and budget to build a bigger practice, furnishing, maintaining and paying for more utilities in this larger space may put more pressure on your business in the long term. Smaller spaces can often be better if designed well.
This is particularly true with consulting rooms. They don't need to be particularly big, and you want everything to be within easy reach.
Injecting personality
While décor featuring stark white walls and plenty of stainless steel looks nice and clean, it can also look too sterile and lack any personality. Vet practice owners are increasingly looking to appeal to the personal taste of the potential clients in the area and are designing their practices to suit.
The options are endless and will greatly vary depending on your location and surrounding demographic. Popular vet practice design trends of late include:
Industrial (typically in urban areas)
Coastal chic (a fitting choice for tropical locales)
Nature-inspired décor (which can suit a number of locations and demographics).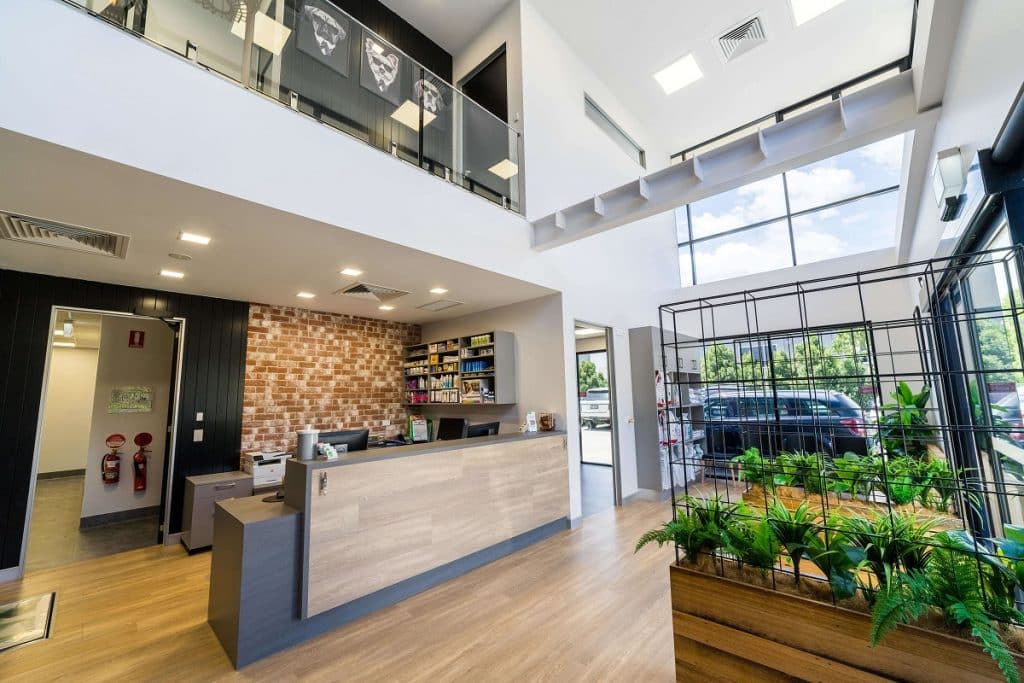 Adding pops of bright colour is another way of adding personality without committing to a certain style. If you want to update your décor, seating and accessories can easily be changed out.
Contact us
Thinking about refurbishing your existing vet practice or opening up a new clinic? Contact us to discuss your plans.