High ceilings, exposed steel beams and raw concrete are the hallmarks of the industrial aesthetic. A fusion of structural elements and modern technology, a vet practice industrial design style can express integrity, honesty and durability.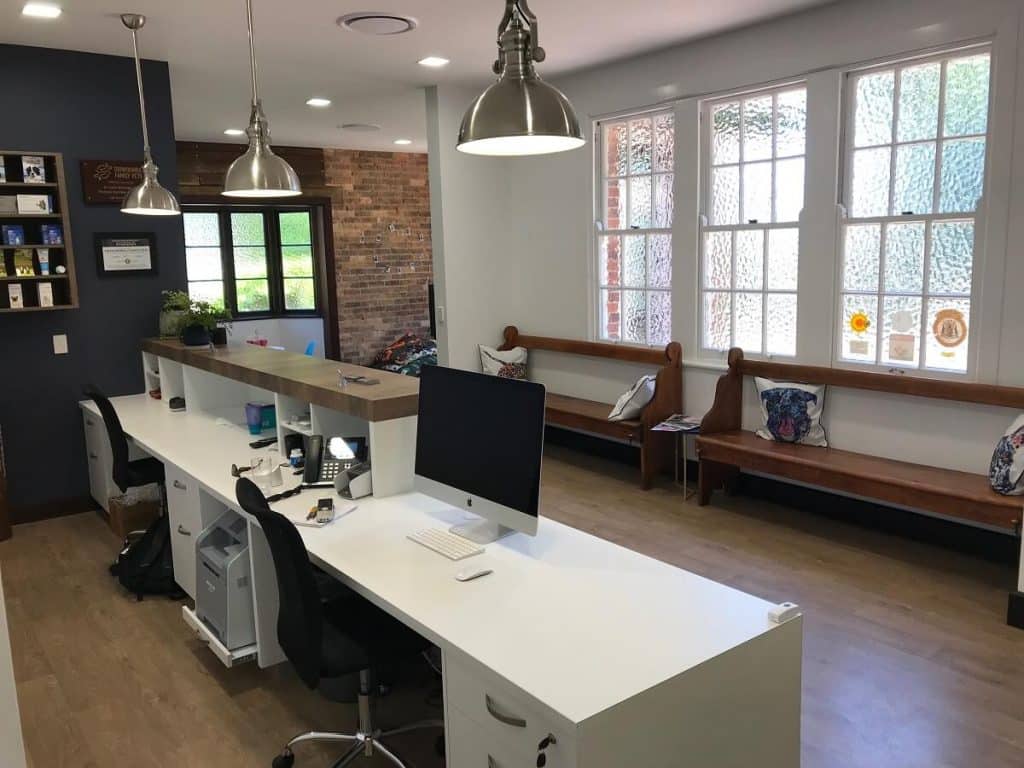 Here's how to implement a vet practice fitout with these industrial design elements.
Concrete and Brickwork
Concrete and brickwork are great choices for incorporating an industrial aesthetic in your vet practice. While not suited for the more sterile environments in your "clinical areas" (i.e. consults, treatment rooms and surgery), these are great choices for your waiting room and reception area, and will stand up to the wear and tear of a busy vet practice.
Concrete surfaces can be a rough texture or as smooth as marble – depending on the grinding and polishing processes applied.
Nineteenth century factories were dominated by brick, and nothing says 'industrial' like an exposed brick wall. The roughness of the finish adds a rugged, enduring quality to any space.
Rough 'clinker' bricks from the 1940s or steam-pressed reds from the 1800s add a distinctive look to a vet clinic design. A vet practice fitout specialist can source cheaper, modern imitations of these desirable materials.
Girders, Columns and Conduits
Like brickwork and concrete, exposed steel girders and columns represent durability, strength and integrity. If a space began as a factory or warehouse, these original structures may be hidden behind ceilings and walls. If not, you can add them as freestanding, or non-structural, features. For example, existing girders feature in the Reedy Creek Vet Clinic fitout, as pictured below.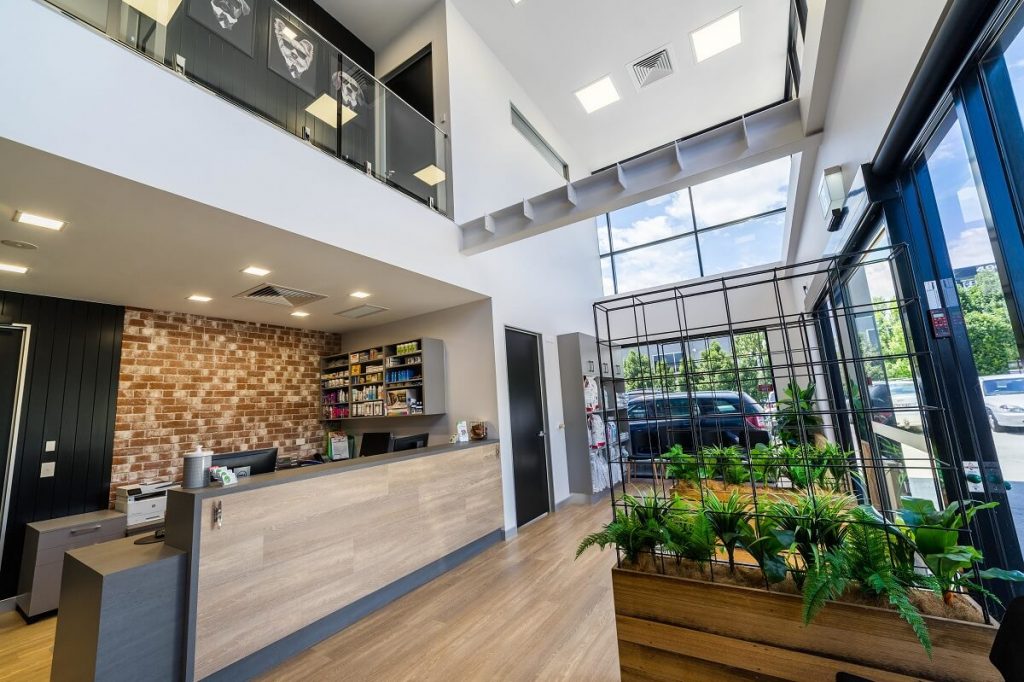 The industrial aesthetic brings conduits and ducting from behind walls and ceilings, and into the open.
Because the industrial aesthetic is about keeping things raw, metal surfaces should be matte or rough to the touch.
Integrity, Honesty, Durability
A successful industrial aesthetic gives your vet practice fitout a robust appeal. But it also sets an ethical tone: it says your practice has strength and integrity.
It's an aesthetic that celebrates rawness, but that doesn't mean it's primitive. The industrial vet clinic fitout can include as much technology as any other practice.
In fact, the juxtaposition of dimmable, colour-changing LED smart lights with exposed steel beams and concrete walls only emphasises the qualities of both styles.
So while your clinical practice prides itself on having no imperfections, adding a little imperfection to its design can set your clinic apart. If you would like to bring an industrial aesthetic to your clinic, contact Elite to discuss your vet practice fitout or refurbishment.