The presence of natural light is generally agreed to have mental and physical health benefits. Studies have shown that staff are happier are more productive when they work in an environment with natural light, with daylight also linked with speeding up the healing process.
Glass doors, expansive windows, skylights and mirrors that reflect the light can all help to maximise natural light. Designing your clinic space around how best to optimise natural light is not only important for the ambience of your clinic, it can reduce your electricity bill too.
Take a look at how these vet practices are making the most of natural light in their clinic.
Natural Vets
Natural Vets' overall aesthetic is calm, warm and positive, and this is evident throughout the facility's design.  The Elite team took advantage of perimeter window positioning to reduce artificial lighting in the practice. The result is a light, bright and ambient vet practice.
Park Ridge Animal Hospital
Elite worked with Park Ridge Animal Hospital to add an additional wing to their existing standalone premises. The original portion of the building was then refurbished and linked to the new wing.  The new practice now features overhead timber panelling and finishes throughout the otherwise modern environment. A large number of windows offer both natural light and expansive views of the surrounding bushland.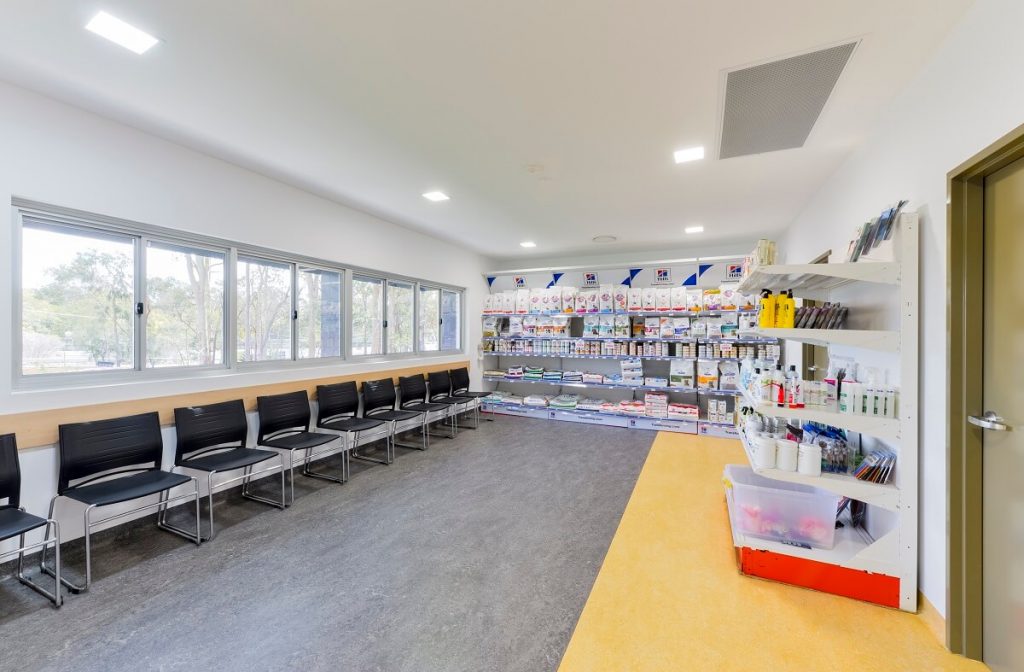 Pet Wellness
To achieve the owner's vision for a wellness-focused veterinary practice, Elite took particular care in selecting materials. The chosen materials promote wellness through design and function, as well as ensuring adequate and healthy levels of natural light.
Learn More
If you'd like to discover how you can best incorporate and maximise natural light in your new vet practice fitout, Elite Fitout Solutions can help.  Contact us today on 1300 765 344 or view our fitout gallery for inspiration.