For most vet practice owners, for whatever reason the time will come to move premises. This could be due to a lease expiring, or an increase in client numbers may see you outgrow your existing premises. While moving can be quite a long and involved process, taking the time to thoroughly plan all aspects of your relocation will ensure your new veterinary practice is worth all the effort.
A Design to Fit Your Needs
No doubt you will have a long list of "must-haves" and "wants" that you'd like to have when you move into your new practice. Perhaps you want to improve patient flow or need extra consult rooms. Or maybe you would like separate waiting rooms for cats and dogs. Thinking carefully about what does and doesn't work within your existing premises is a great place to start when planning your new practice. It's also worth considering your future plans for your new premises – such as space for additional services or treatment rooms. This will help to maximise the longevity of your new premises.
Minimising Downtime
A key element when planning for your vet practice move is your construction and relocation timeline. By working closely with your fitout specialist, you can plan for the closure of your current premises to correspond closely with the completion date of your new location. Minimising your periods of closure will ensure you can continue to treat your patients. This will reduce the impact on your revenue and inconvenience for your clients.
Meeting Regulations
In addition to building approvals for your new premises, there are also industry regulations you must adhere to. These regulations vary considerably depending on your state. The regulations are typically administered by your state's Veterinary Surgeons Board. For Queenslanders, board approval is required for your new premises when you relocate your vet practice. In NSW, only veterinary hospitals (where general or spinal anesthetic is used) are required to be licenced. In Victoria, there is no licence application required. However all vet premises must adhere to the standards outlined by the Veterinary Practitioners Registration Board of Victoria.
Birkdale Veterinary Clinic Relocation
Birkdale Veterinary Clinic faced considerable challenges when needing to relocate prior to the expiry of their lease. Elite was able to successfully obtain town planning approval as well as design and construct a quality fitout. And all before the expiry of the lease.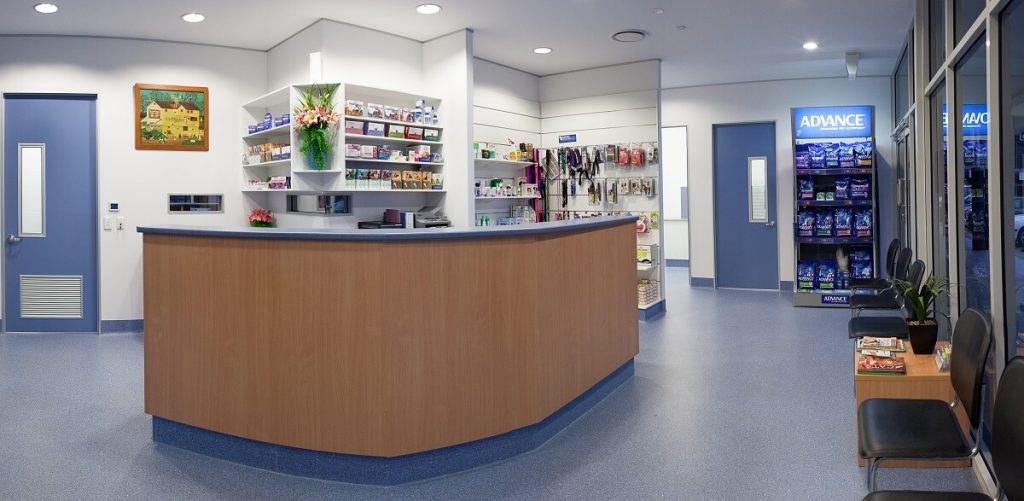 "The way Elite managed our time constraints was amazing. They organised everything efficiently and seamlessly including solving complicated town planning issues and handling all the required council approvals. Our new surgery fits our purpose now and allows for future expansion" Kerri Allerton, Practice Manager, Birkdale Veterinary Clinic.
Contact Us
At Elite Fitout Solutions, we have years of experience assisting clients relocate their premises. Our commitment to careful planning and ensuring business continuity helps to mitigate the potential loss of income that may accompany moving your practice. We also offer property search services to take the stress, hassle and time out of finding an ideal property for your relocation.
To learn more about how we can help you find, design and fitout your new vet practice, call us today on 1300 765 344.