Opening a new medical practice can be exciting, but it's also daunting. Ensuring that your design will meet both your needs and the needs of your patients is a key challenge.
That's why at Elite Fitout Solutions, we recommend that you work on your medical clinic goals before you work on your design.
Why Define Your Goals?
By defining your goals for your new practice, you'll be clear about what you want in that practice.
This clarity helps your designer create a medical clinic that reflects your vision and is fit for purpose.
For example, if it's important that you keep reception and triage separate, your design will need to accommodate this with different rooms or other physical dividers.
What Goals?
Generally speaking, medical clinic design goals fall into two broad categories – workflow practicality and "feel".
Workflow practicality is about designing your clinic so tasks can be completed effectively and efficiently. You must consider factors such as the equipment you'll use. What is the physical "journey" your patients will take? Will you have a human receptionist to greet arriving patients. By considering these factors, you can ensure your design incorporates appropriate spaces to meet your goals.
"Feel" is about ensuring your design meets the key ideas you want to incorporate into your clinic. For example, if being environmentally friendly is one of your business values, a design that makes the most of natural light or includes indoor plants may be a good idea. On the other hand, if being "innovative" is one of your business values, you may want a design that highlights your state-of-the-art equipment.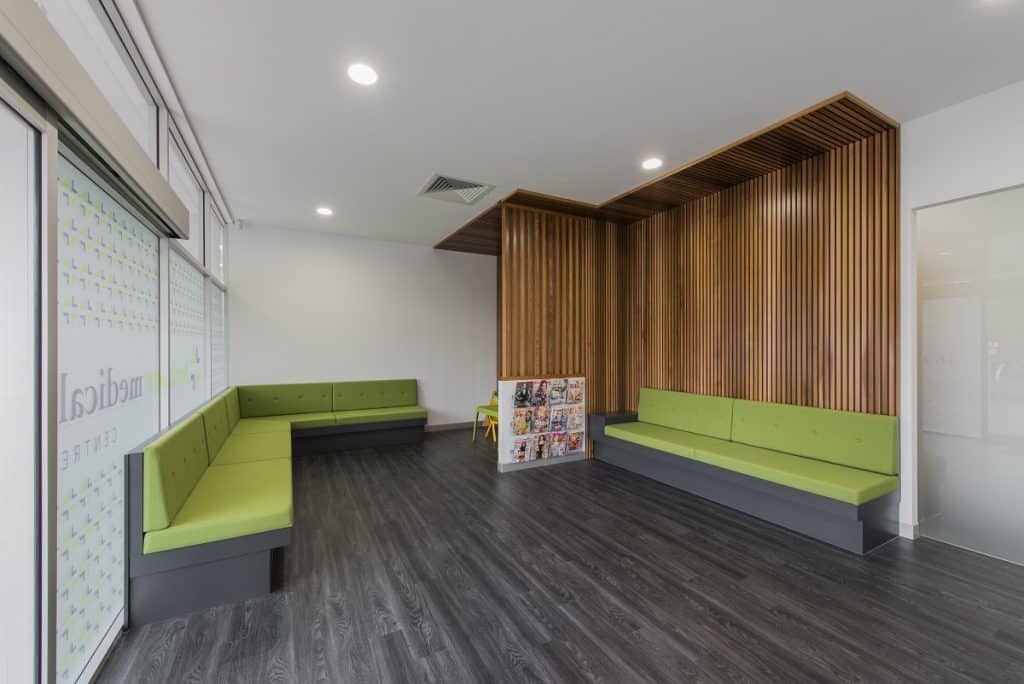 Meet Your Vision
At Elite Fitout Solutions, we take the time to discuss your goals to ensure your medical clinic reflects your vision.
If you'd like to see examples of medical clinic designs that met their owners' goals, check out our medical gallery.