Every medical practice premises has windows. But not every practice uses these windows to best effect.
When done right, windows can welcome natural light into your practice, balance the needs of openness and privacy and help to regulate internal temperatures.
So, if you're considering refurbishing your current medical practice, or if you're about to fit out a new medical practice of your own, it pays to give your windows some thought.
Windows & Natural Light
Research has shown again and again that natural light brings great benefits. It lifts people's moods, boosts staff productivity, and can even speed up healing and recovery. So, where practical, it pays to use windows to invite natural light into your practice.
To do this, you may choose to use large fixed, sliding, and awning windows, as well as skylights and even internal windows. Dr Askew's Weight Loss Solutions clinic on the Sunshine Coast features sizeable windows throughout. As an added bonus, the windows also showcase some beautiful views.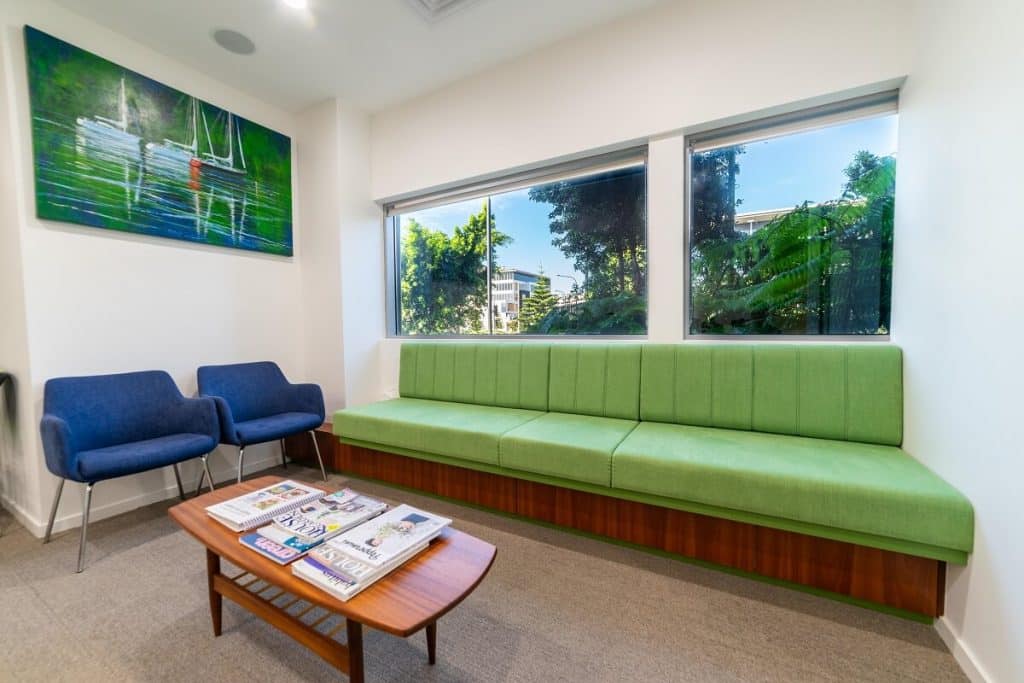 Windows & Privacy
Internal windows can replace walls, partitioning off rooms throughout your practice. However, while this can create a sense of openness and maximise the reach of natural light, it's important to balance this with your patients' need for privacy.
One clever compromise is to use frosting that diffuses light but is essentially opaque, protecting patient privacy. Floor to ceiling frosted windows feature in the Grow Medical fitout, and the results speak for themselves.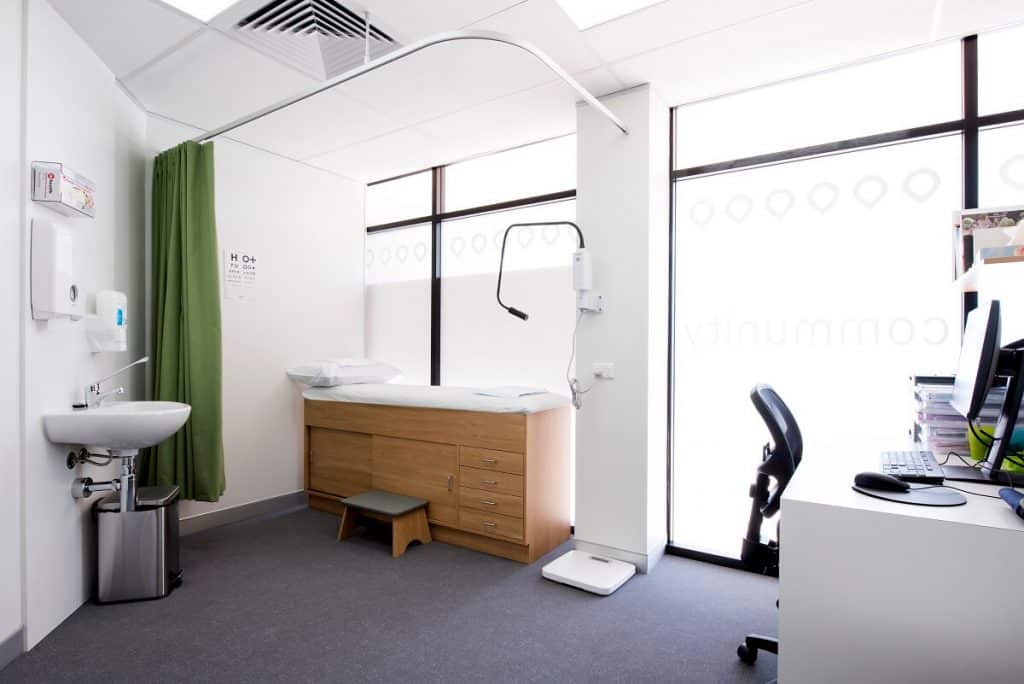 Windows & Temperature Management
At first glance, windows can seem like a liability in both cooler and warmer climates because they allow for heat loss and heat gain. However, in reality, when it comes to temperature management, not all windows are created equal.
Double-glazed windows allow you to insulate your practice from the outside environment, reducing both heat loss and heat gain. In the warmer months, they keep the heat out. In cooler months, they keep the heat in. Not only will this make your practice more comfortable – it can also lead to huge energy savings, as you spend less on heating and cooling.
Windows & Branding
Windows offer an ideal opportunity for showcasing your medical practice's branding using signage and decals. This can also allow you to have more expansive windows as you no longer need to reserve wall space to display your brand.
At Berkeley Medical, window decals are utilised to prominently display the practice's branding. Decals were also leveraged to create a frosted look for privacy in some of the rooms.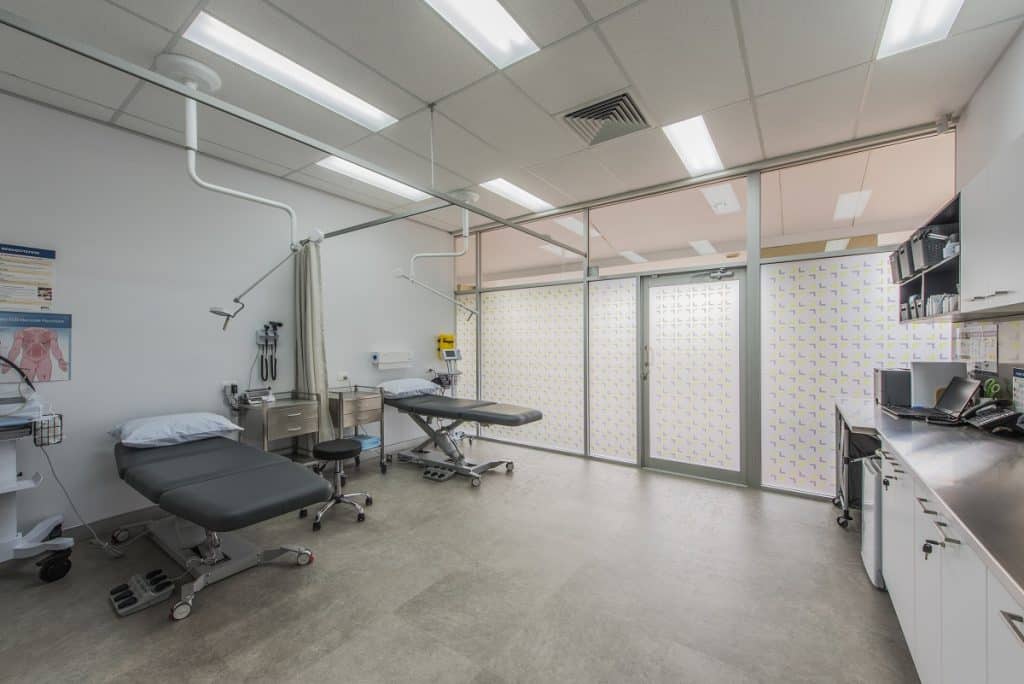 Learn More
If you're thinking about selecting windows for your medical practice, it's worth seeing what other practices have done.
Check out our medical practice fitout gallery to see examples of projects that Elite Fitout Solutions has completed across Australia.
You can also call us today on 1300 765 344 to discuss your upcoming project.