When planning your new or existing veterinary clinic, it's important that the design and layout not only creates an impact but is also functional and welcoming.
One design idea that looks great, is functional and connects with external spaces is a concept known as biophilic design.
What is Biophilic Design?
It's a design concept that integrates nature into the built environment with the aim of creating connective spaces.  Interiors are designed with ventilation and natural lighting and elements as key features to create a more productive and healthier workplace environment.
One example of biophilic design in action can be seen in this veterinary practice's entry and waiting area, the large windows allow the natural light to filter into the space. The colours of the environment are also reflected in the furniture, flooring and timber façade.  
Integrating Biophilic Design into Your Vet Clinic
There are many simple ways to integrate this design method in your vet practice:
Add potted plants throughout your clinic
Think about the addition of large windows to bring in natural light
Use natural textures, colours and materials
Take advantage of nature views to create a positive impact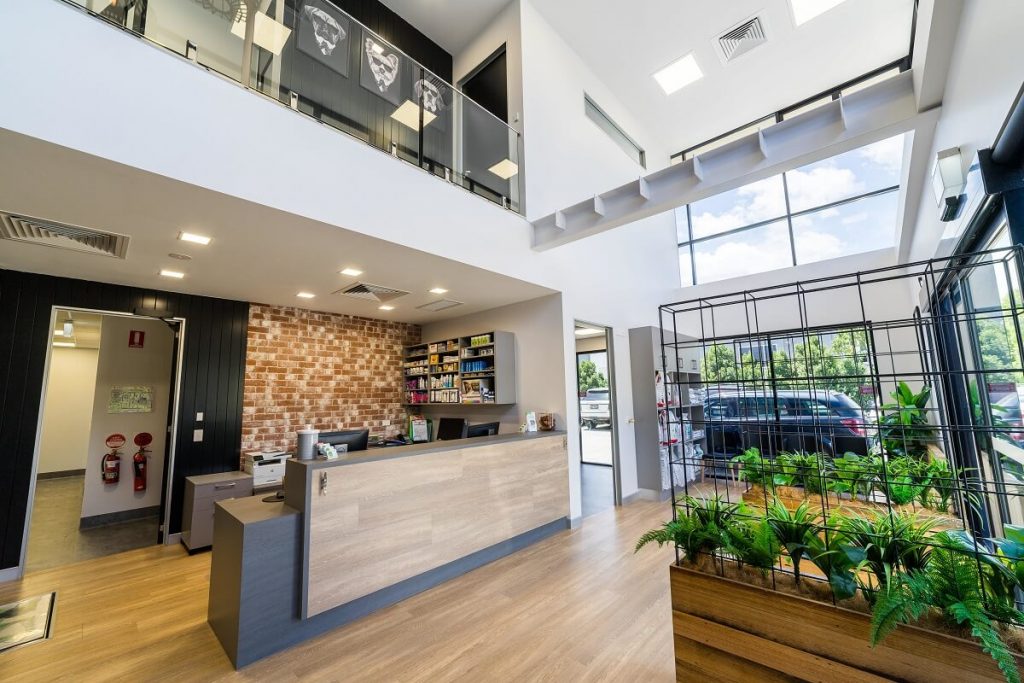 Many studies have supported the idea that bringing nature indoors has a positive effect on people and animals that spend time in that space. So, it's not difficult to make an argument for incorporating this concept in your next veterinary clinic fitout or refurbishment, and it looks good.
Why Use Biophilic Design in Your Vet Clinic?
By bringing the outside into your clinic you are providing a connection to nature to not only your patients but also your staff. Research has also shown that people are more productive and have less sick leave if seated near a window or close to a window with views of trees or other landscape.
Contact Us
Are you looking to fitout or refurbish at your vet clinic? Elite's in-house architects and designs have years of experience and can help with your new vet project. Check out our recent veterinary projects or contact us via the website.