Patients need to be comfortable and relaxed while waiting for appointments – something you can achieve with good practice design.
Let's look at the design essentials great practice waiting rooms, and make waiting (almost) a pleasure!
Give Your Patients Space
Giving your practice waiting room differently styled areas allows patients to find a place that makes them feel comfortable.
One cluster of chairs circling a coffee table allows a large family group to see each other and chat easily. Why not create a private space a little distance away where people taking time out from work can plug in their phone chargers and laptops?
Some people feel nervous about visiting a practice, so giving them seating choices allows them to feel a little more in control. Use different fabrics and chair styles for each space, so patients can exercise a choice. Lining up rows of identical chairs in regimental fashion reminds people of formal occasions. Your goal is to make them feel at home.
Plan sufficient seating capacity in waiting areas for at least three appointments. This is approximately four to six chairs per consulting room, as patients often bring someone along.
Make Your Patients Comfortable
We've touched on Wi-Fi for work tasks, but your medical or dental practice design can offer other ways to put patients at ease while they wait.
A waiting room television can provide a welcome distraction. Rather than health shows or the news, displaying a channel devoted to nature or animals can appeal to children and adults alike.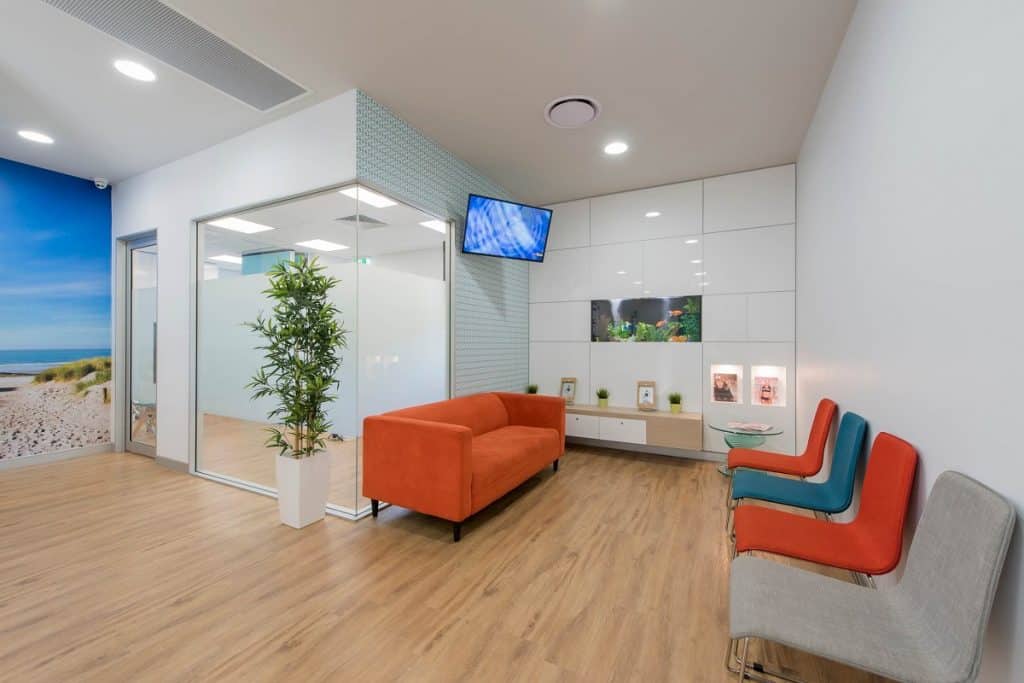 Position the Reception Desk Correctly
As the focal point of the clinic, the reception desk should be welcoming and engaging. Make sure that patients and reception staff can see each other clearly without the backs of screens or counter-top displays getting in the way.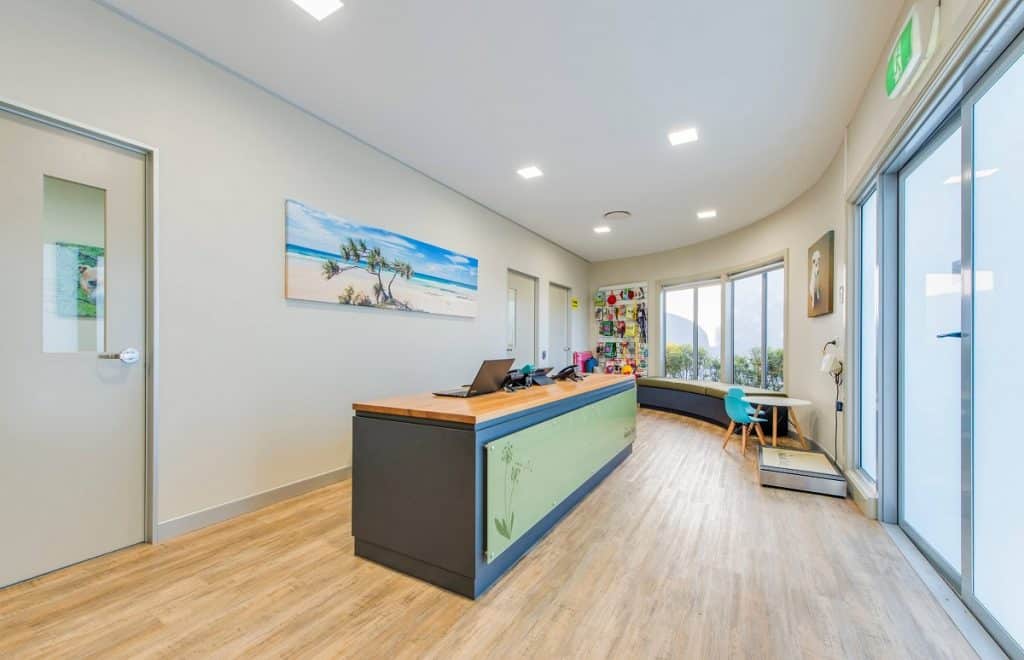 Ideally, a receptionist should be able to see the entrance, the entire waiting room area and the main passage to the consulting rooms. If a waiting patient 'hidden' around a corner of the waiting room becomes suddenly ill, reception staff must be able to observe and alert medical staff.
Consider placing reception away from the seating areas to maintain privacy between receptionist and patient while they discuss medical conditions and personal contact details.
These design essentials for practice waiting rooms should give you an idea of the importance of good design. Contact Elite, the healthcare practice fitout specialists, to discuss your next dental or medical fitout or refurbishment.