Big or small, regardless of the size of your dental practice, your layout plan is one of the most important aspects when it comes to designing your clinic.
A one-chair dental clinic, mid-sized multi-dentist practice, or a substantial 500sqm specialist clinic all rely on the right layout to be efficiently-run and successful.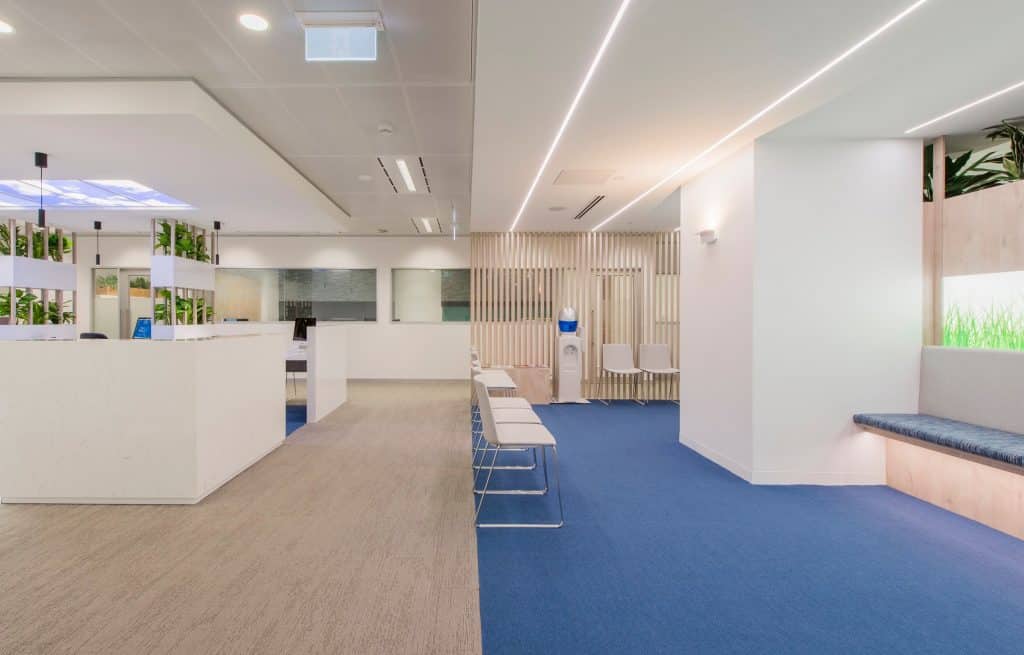 A well-laid out practice with carefully placed equipment can improve your efficiency, minimise risks and reduce stress for patients, staff and dentists.
In this article, we explore a few principles for designing efficient layouts for dental clinics of all sizes.
Start with Your Floor Plan
An efficient floor plan is the literal foundation for an efficient practice layout.
Your floor plan should be designed with staff and patient traffic in mind. Ask yourself the following questions:
How many dentists, staff, patients etc. does your practice need to accommodate?
What will your patient's "journey" be throughout your practice during a typical visit?
Do you anticipate future growth for your practice while in this premises?
In most cases, the answers to these questions will help guide you in your floor plan design to maximise efficiency of movement between the different spaces in your dental practice.
The 460sqm Today's Dentistry clinic is a large facility that features 8 surgeries, OPG and CBCT operations as well as a state-of-the-art laboratory workshop with a 3D printer, sterilisation room, refresh rooms, offices and staff facilities. To provide natural orientation and simplify wayfinding for patients in such a large space, the practice features an open central arbour arcade, reducing stress and anxiety of visitors.
Map Out Your Equipment
An efficient dental practice layout not only accommodates any necessary equipment, it also makes using and storing this equipment as easy as possible.
Check to make sure your design also allows space for the efficient use of your equipment. You should also consider how the equipment may affect your use of space. For example, you may need to adjust wiring or power point locations to operate it.
Planning where your equipment will go is particularly important for smaller practices, as you have less room for error. Think about co-locating your equipment, such as your steri area and lab, like the two-chair Esk Dental practice.
Right-size Your Waiting Room Space
Smaller spaces don't mean you should sacrifice style. The two-chair JR Howard dental practice is a boutique 60sqm, however the cozy waiting and reception area are perfectly sized and suited to the heritage building which houses the clinic.
If your practice is on the smaller side, don't waste valuable space with an over-sized reception and waiting area. Calculate how many patients you will see (on average) per day, and plan your space to accommodate this number along with a few accompanying family members.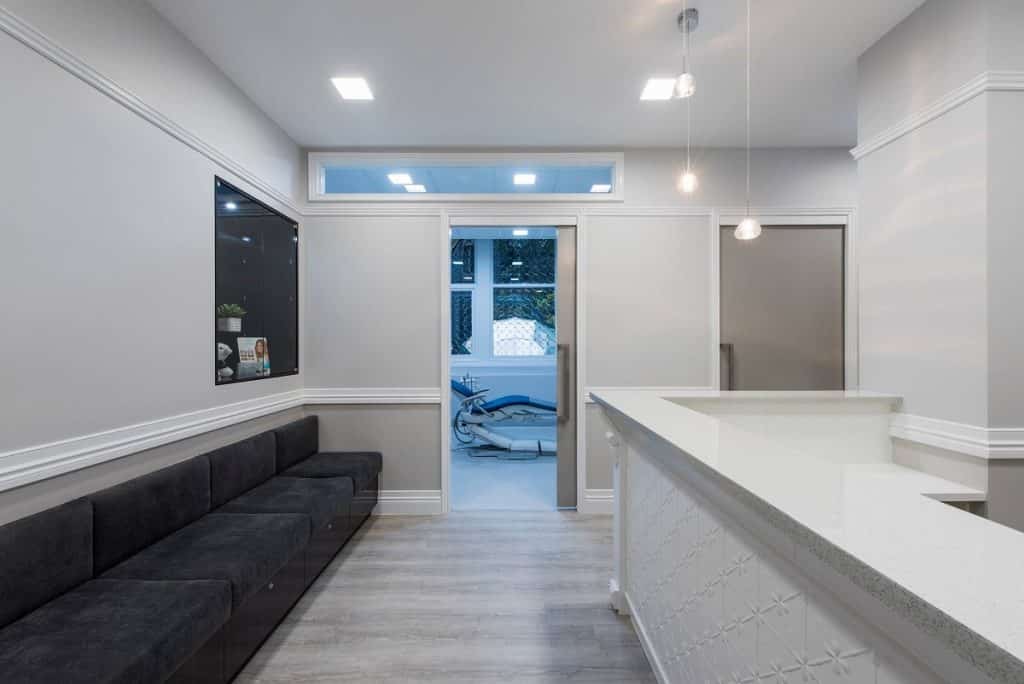 If your clinic sees a lot of patients, consider having more than one waiting area, with a separate area to cater for those who desire a quiet environment, and a dedicated space for families complete with toys and entertainment.
The 437sqm Melbourne Oral and Maxillofacial Surgery has a large number of patients through the practice every day. The layout of the reception and waiting room was specifically designed to maximise patient comfort and streamline traffic flow throughout this busy space. A dedicated area for booking and payment separates the check in and check out process, with seating also provided for patients and families.
Contact Us
Are you looking to fitout or refurbish your dental practice? As dental practice design and fitout specialists, Elite Fitout Solutions can help you turn your plans for your dental clinic into a reality.
Our in-house design team can work with you to make your practice layout efficient and effective – regardless of its size.
To discuss your plans for your dental clinic fitout, give the team a call on 1300 765 344.