Emergency veterinarian care is an important part of running a veterinary practice. A vet practice may provide emergency care after hours, or only during working hours. After hours care is a great way to maximise the use of all of your facilities and provide 'round the clock' veterinary services.
To get the most out of your investment your clinic's design should include features that ensure emergency vet care is as easy and efficient as possible. In an emergency situation, every minute counts!
Clear Signage
When a sick patient is being transported to an emergency treatment space, it is a very tense situation.  Clear signage needs to be prominently displayed so the animal's carer knows where to go for treatment.
Easy Access
A key aspect of designing for emergency vet care is ensuring easy access to your emergency treatment facilities.
Consider the placement and size of corridors and doorways within your veterinary practice to ensure that you can move your patients to the right area when they come into the practice. Mentally walking through your practice from the perspective of staff and patients may help you determine the best approach for you.
Make sure you create a direct path to emergency medical spaces, so it does not cause unnecessary delays. Automatic doors are beneficial in this area.
Equipment
The equipment required for emergency care (e.g., oxygen and ventilators, ECG equipment, and other emergency devices) should be readily accessible so it can be operational quickly.  It is important when designing your emergency vet practice that equipment accessibility be a key consideration.  Being prepared will avoid getting caught out at the worst possible moment when caring for an emergency patient.  
REDVets
Elite Fitout worked with Red Vets – Toowoomba's 24/7 referral and emergency department vet service to create the emergency area extension to the Toowoomba Family Vets premises. The Elite team fitted out the Toowoomba vet premises in 2019.
The new emergency vet hospital shares its facilities with Veterinary Specialist Services (VSS), to provide specialist surgical services throughout Toowoomba.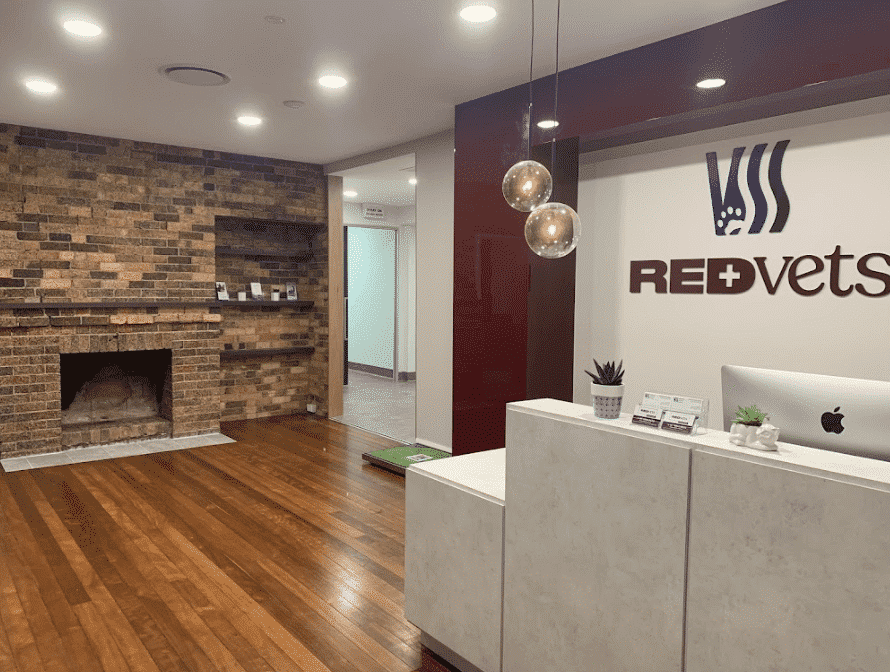 Learn More
At Elite Fitout our team have years of experience assisting with veterinary practice design, fit outs and refurbishments.
Call us today on 1300 765 344 to discuss your new veterinary project.
You can also check out examples of other vet projects we have completed for inspiration.