When you are considering the design of your vet practice or hospital, think about the impact of natural light. Studies have shown that staff are happier and even more productive when they work in an environment with natural light. Daylight has also been linked with speeding up the healing process.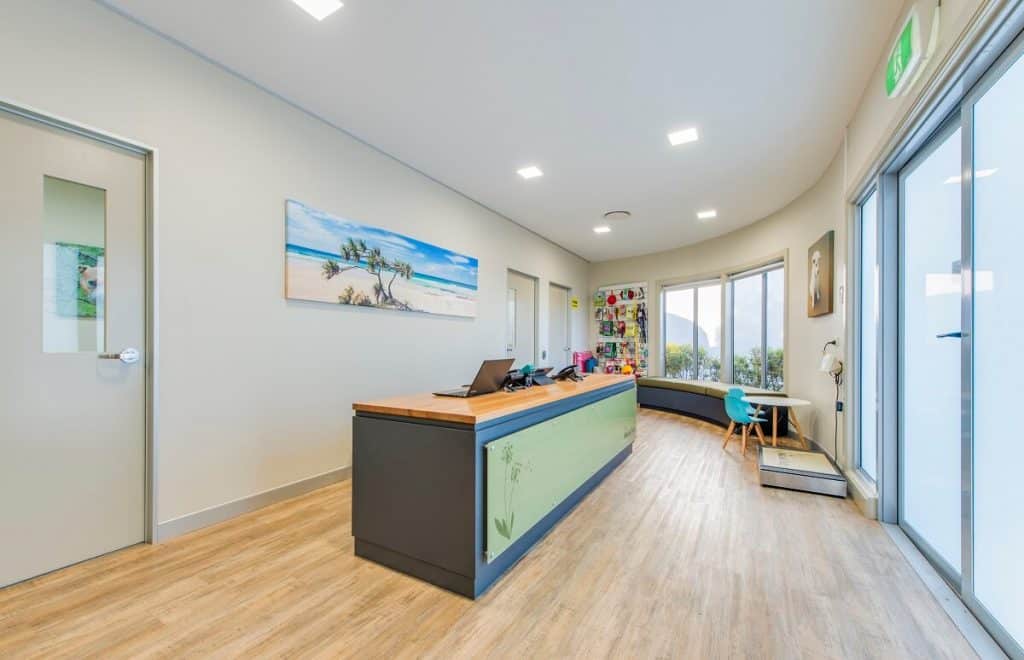 Glass doors, expansive windows, skylights and mirrors that reflect the light can all be incorporated into your veterinary practice design to maximise natural light. Designing your vet practice space around how best to optimise natural light is important for the ambience of your clinic.
Take a look at how these vet practices are making the most of natural light in their clinic.
Reedy Creek Vet
Elite recently completed work on the Reedy Creek Vet fitout.   The new structure has steel beams running through the reception and waiting area. The majority of the building is made up of glass, with large windows on the both floors.
The owners now have an edgy, industrial design to their vet practice that gives it a modern look as well as providing a lot of natural light for the practice.
Park Ridge Animal Hospital
The Park Ridge Animal Hospital features timber panelling and finishes throughout a modern vet environment. A large number of windows offering both natural light and expansive views of the surrounding bushland.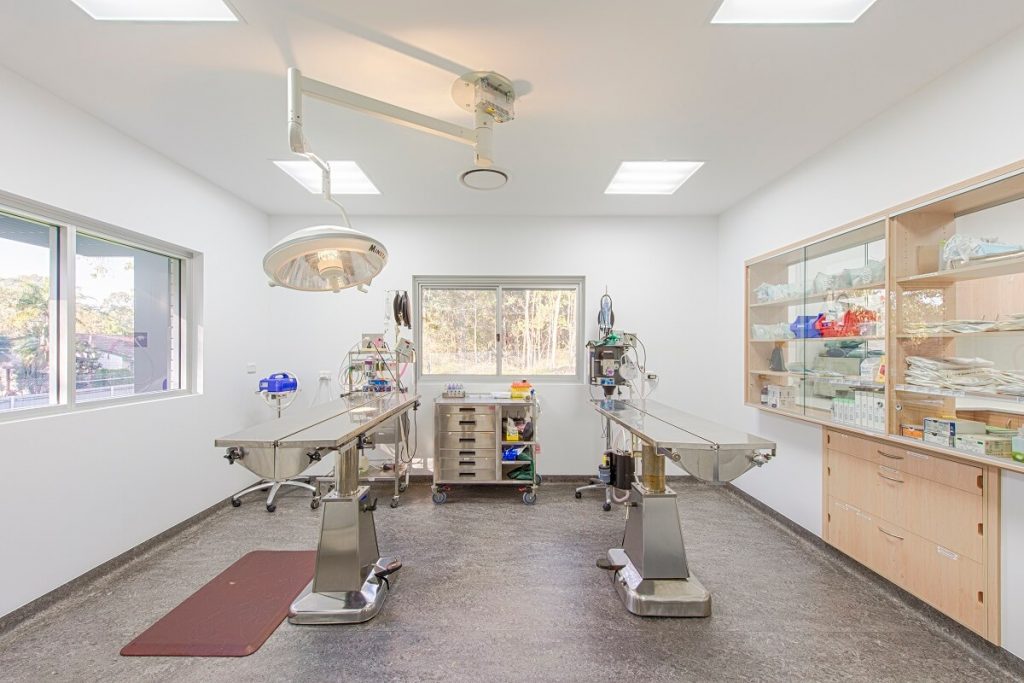 Tropical Vets
The owners of the far north Queensland Tropical Vets practice wanted their clinic to be friendly and vibrant, while still looking professional.  The chosen palette of fresh tropical colours were inspired by the beautiful blue and white colours found in the Greek Islands. The fitout features natural timber tones and large glass doors and windows. This provides the natural light needed to showcase the clinic's Greek Island "look and feel".
Spring Gully Animal Hospital
Elite worked with the owners of Spring Gully Animal Hospital to carefully adapt their premises from a medical centre design to suit the building's new role as a veterinary practice.  The owners wanted a white palette with branded décor. Elite's designers worked with them to feature their logo's shades of blue and green in the paintwork throughout the reception area. Honey elm timber-look joinery and laminates throughout adds warmth.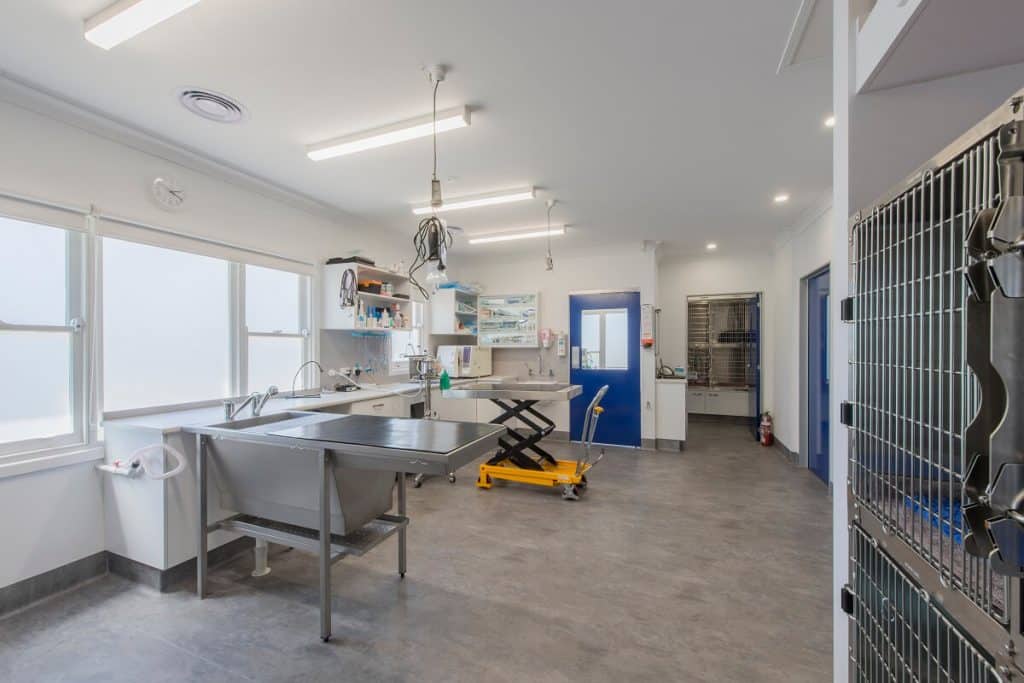 Located in a stand-alone building, the hospital also benefits from a large number of external windows. These windows provide plenty of natural light throughout the vet practice.
Toowoomba Family Vets
Elite recently completed the fitout of Toowoomba Family Vets.  The site for the practice was formerly home to an iconic local seafood restaurant. Considerable work was required to meet the owner's vision for a modern and easily-flowing space, while still preserving the building's charm.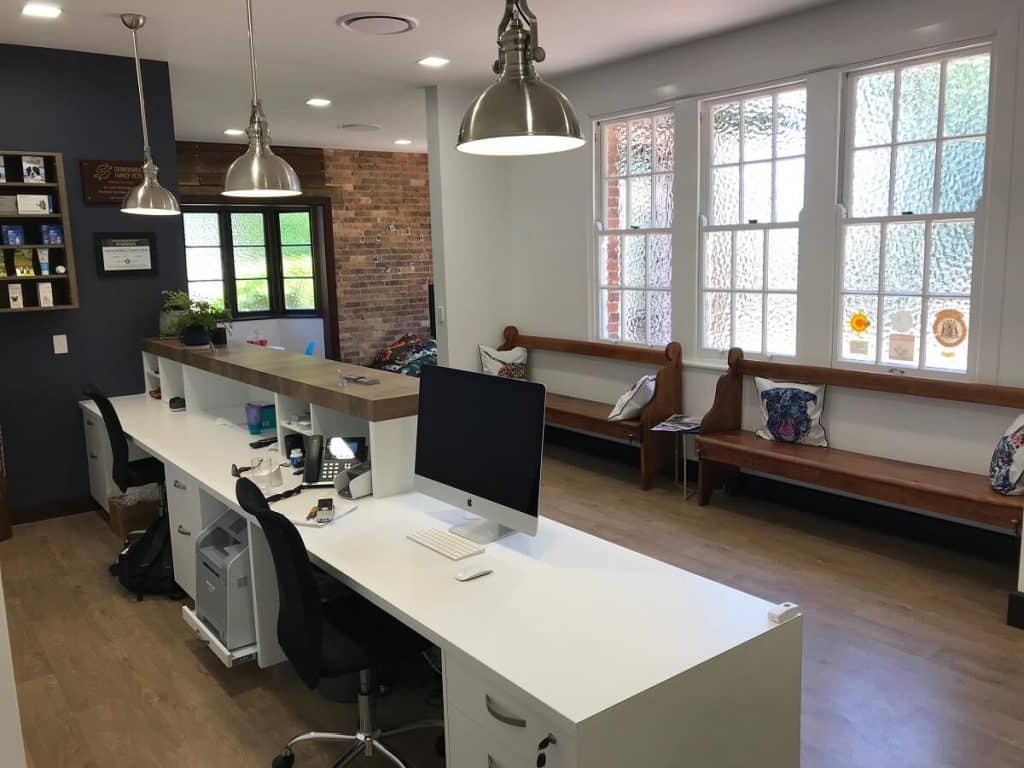 The end result was a homogenous space, with lots of light and clean lines. The practice has a rustic feel, in keeping with the character of the site.
Learn More
Contact Elite Fitout today to discuss your vet practice design and fitout project on 1300 765 344.