First impressions count. When a new or existing patient walks through the door you want them to be impressed. In fact, it is just as important as providing high level quality customer service and professional care.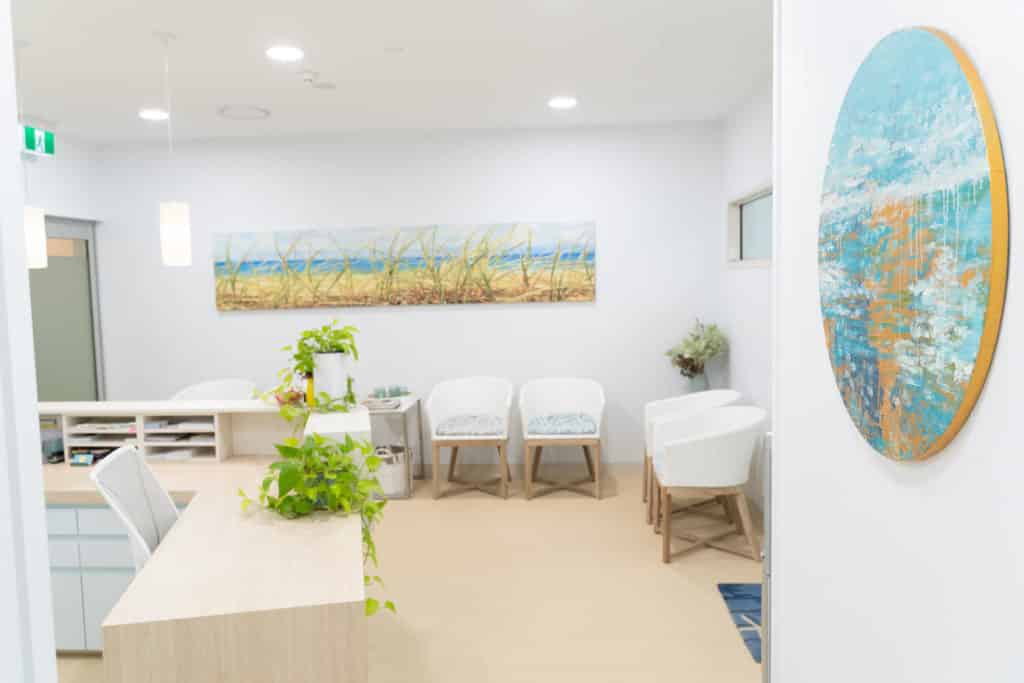 Where do you start when it comes to choosing the style for your specialist suite design?
The first step is defining your vision – determining the personality you want your clinic to reflect. Are you wanting to have a modern vibe or is a "homely feel" more your thing?
Here's a few different design trends that feature in some of our recent specialist suite fitouts.
Minimalist Elegance
In designing Dr Paul Belt's Plastic and Reconstructive Surgery practice, Elite chose a minimalist colour and materials palate to achieve the client's vision of elegance and professionalism.
The white high gloss walls contrast well with the dark carpeting and long comfortable sofas in the waiting area.
The stone reception desk is clean and elegant and is offset by small and large green pot plants and streamlined square edged joinery in the waiting area. Etchings on white with black frames are also featured throughout the area, complementing the minimalist, uncluttered design.
The consult rooms feature opulent black leather chairs and sofas to greet clients while carrying through the clean lines reflected in the front of the specialist suite.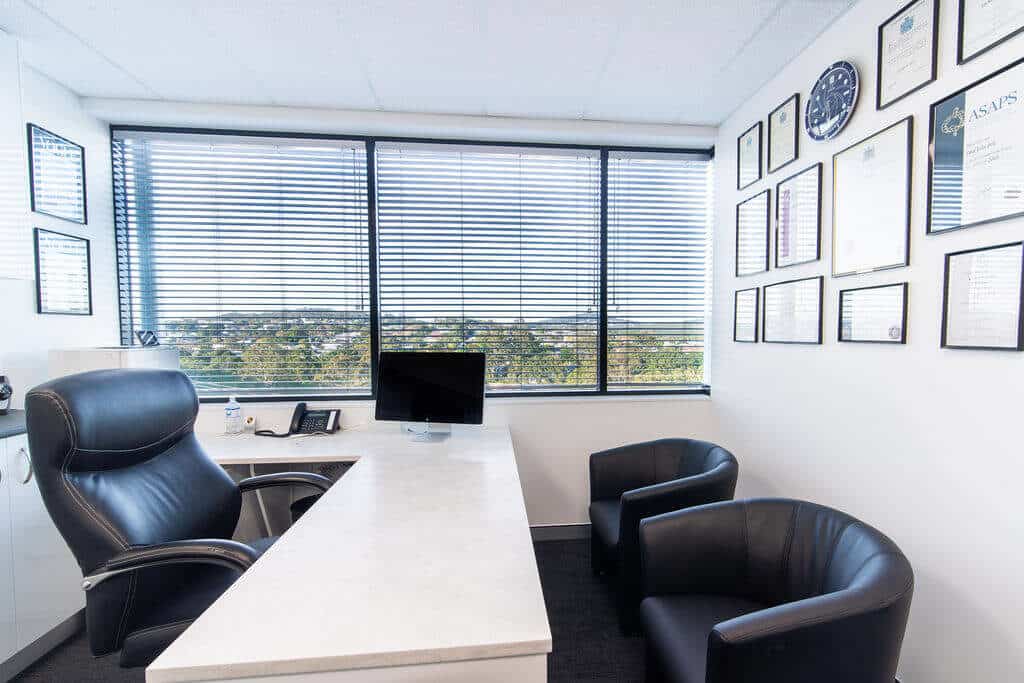 Nature-Inspired
The reception desk is a crisp, clean white with light ash timber base and display shelves. The white credenza, storage cupboard and doors continue the modern, clean aesthetic. Lush greenery is featured throughout the clinic along with endearing artwork featuring playful dog portraits.
The waiting area includes bench seating in warm tones of light purple and grey, complemented by comfortable black leather seating and a nearby refreshment area.
The consult rooms also feature the same comfortable leather seating and timber accents, offset by light grey carpeting. Natural light filters in to create a functional, relaxing space for patient consultations.
Coastal Chic
The main influence for the recent design and fitout project at Mowat Urogynaecology was the beach. The coastal-inspired design scheme of the specialist practice creates a relaxed atmosphere where patients can feel calm and comfortable.
The space features elements that evoke the calmness of the beach through colour, art, furniture and decor. The large reception desk is a matt white colour with a touch of blue at the base.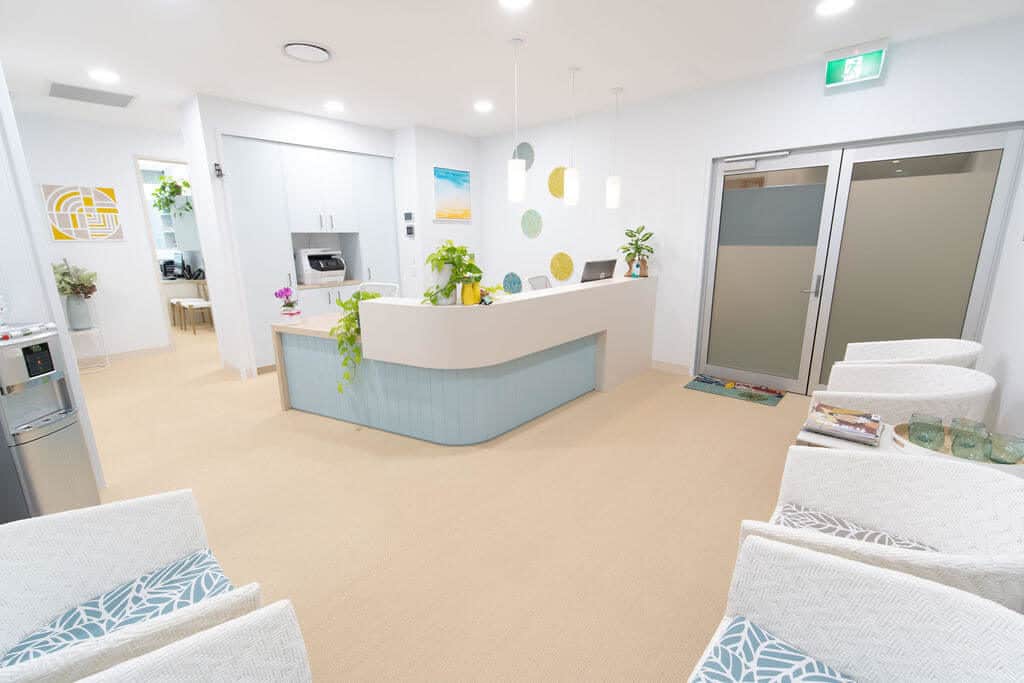 Greenery features in small pots on the reception desk and throughout the office, with bright yellow vases incorporating the owner's favourite colour into the space.
Contact The Team
Are you considering opening your own specialist practice, or refurbishing your existing clinic? Take a look at our medical fitout gallery to see more specialist design trends. Or call us today on 1300 765 344.