Elite recently completed work on the redevelopment of the South Coast Radiology facility at John Flynn Private Hospital.
The hospital joined forces with South Coast Radiology to expand the on-site Nuclear Imaging and Therapy Centre. The $8.4 million radiology facility project is one of the biggest upgrades to medical services on the southern Gold Coast. You can see video and interview footage taking you through the construction process.
Level B3
The redevelopment undertaken by Elite included the fitout of the reception/waiting areas, patient hold areas and laboratory on level B3.
There were strict timelines for the delivery of the scanners and the sensitivity to moisture, dust and temperature. Therefore, Elite's program schedule was critical to the success of the project and to meet the centre's opening date. Specific rooms and adjacent travel paths were completed ahead of equipment delivery and to allow commissioning,
Level 6G
On level 6G, Elite fitted out the waiting/reception area, general X-ray, two CT scan areas, Ultrasound areas, Processing, Reporting and shared control areas.
Maintaining dust and infection control in a live hospital environment and ensuring staff and patient safety was of critical importance throughout the refurbishment.
By completing the project in stages, staff and patients maintained access to a reception area, MRI, Ultrasound rooms, general X-ray and CT scanners.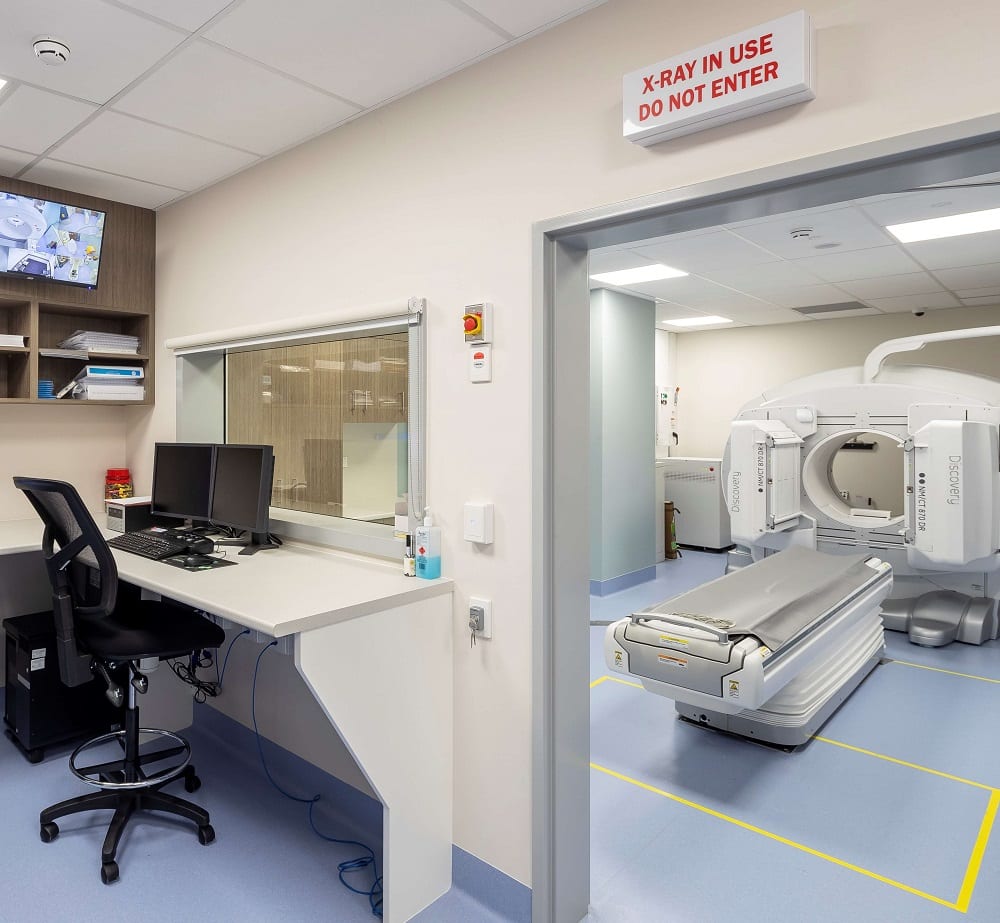 The upgrade aims to build a better future for patients, doctors and staff at the Nuclear Medicine Centre.
See more projects like this or contact us to talk about your new design, fitout or build project.