There's been big advancements in dental diagnostic technology in recent years, with digital panoramic and 3D imaging such as OPG and CBCT offering dentists a more complete picture when planning treatment options.
A growing number of dentists are now installing state-of-the-art digital imaging equipment in-house. This helps to provide a quick and convenient diagnostic service for their patients.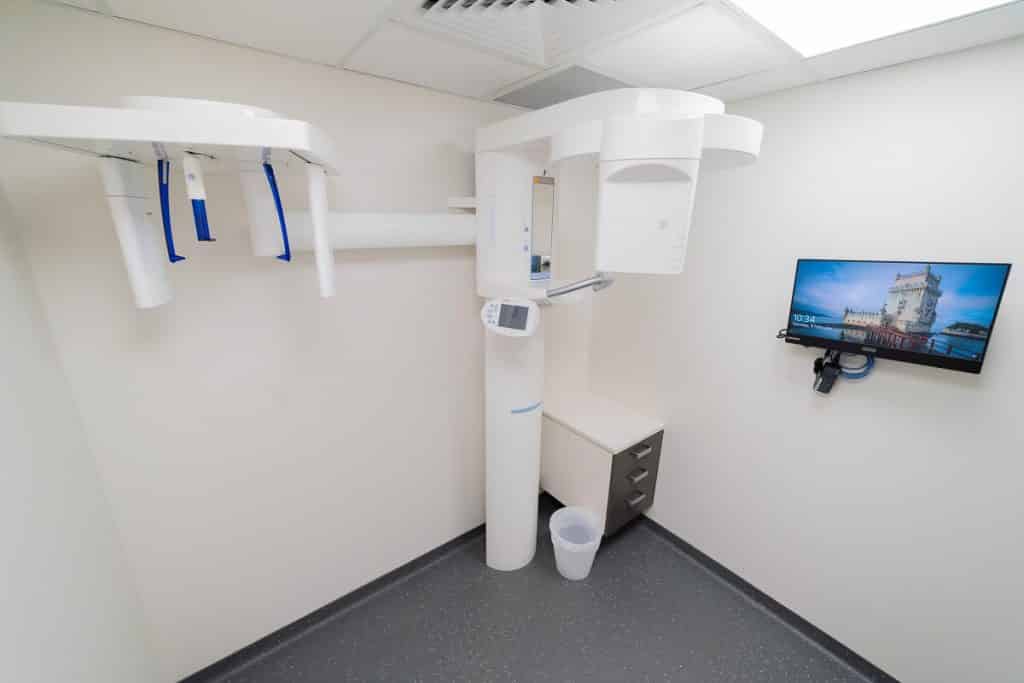 If you're planning a new dental clinic fitout, or are thinking of refurbishing your existing practice, here are a few points to consider when it comes to incorporating a dedicated OPG and CBCT room in your practice design.
OPG & CBCT Room Location
With modern digital X-Ray technology producing a much lower radiation dose per exposure, finding an appropriate space to place your in-house unit is not as problematic as in days gone by. An experienced dental fitout specialist will help advise the best location for your imaging equipment. They will also help to make the most of every square metre of your floor space.
Locating your OPG and CBCT imaging equipment centrally and within close proximity to treatment rooms will provide quick and easy access for patients and staff. If you're short on space, you may want to consider a hybrid imaging device that includes OPG and CBCT imaging.
The Elite team recently fitted out the Today's Dentistry new 8-chair practice in Chermside. This dental clinic has a combined OPG and CBCT machine, as well as a state-of-the-art lab with a 3D printer.  Take a look at the practice fitout in this video.
Shielding
Your plans for a dedicated OPG and CBCT imaging room need to incorporate appropriate "shielding". This is a legislative requirement for any dental practice with a radiation machine (intra oral, extra oral, CBCT or OPG). This involves the installation of appropriate protective screens, walls, floors, doors and ceilings to prevent harmful exposure to radiation for those operating the machine, as well as others who may be in close proximity of the room.
Even if your plans for a dedicated OPG and CBCT room are a few years down the track, it's a good idea to take care of shielding requirements while undertaking a fitout to help future-proof your design.
Compliance
The laws governing radiation equipment licencing, procedures and compliance are set by each state, with variations across Australia. It pays to work with an established and experienced dental fitout specialist like Elite. This will ensure your fitout meets relevant safety standards.
Contact Us
The team at Elite Fitout Solutions has many years' experience in dental practice design and operations. We have a thorough understanding of the necessary dental approvals and regulations.
Take a look at some of our recent dental fitouts. Or give us a call on 1300 765 344 to discuss your plans for your dental practice fitout or refurbishment.