Whether you're set to relocate, open your first veterinary practice, or even open your seventh, there are plenty of things to take care of. From room layouts to colour schemes, and everything in between, planning your vet practice fitout is no small task. But have you spared a thought for parking?
Why Worry About Parking?
A well-designed car park can actually be a selling point for your clients. This is partly because a well-designed parking adds a level of convenience for the clients of your vet practice. But that's not all. It can also eliminate what could otherwise be a huge stress factor.
No one relishes the idea of lugging a heavy pet carrier any further than necessary – and the less walking that needs to be done with an anxious pet or with several children in tow, the better. By making it easy for your clients to get into your practice from their car, you'll also make it easier for them to choose you as their preferred vet.
Regulations & Requirements
Different councils have different parking regulations – and many have specific requirements for vet practices. However, regardless of your location and your council's distinct regulations, there are a few things you can expect.
Depending on your location, the number of bays you require may depend on a number of factors, including gross floor area.
Each council also has requirements governing your car park's design. These range from rules about your driveway location and acceptable car park gradients, to car bay placement and sizing, access aisles and disability parking, and more. At Elite Fitout Solutions, we have years of experience working on vet practice fitouts and refurbishments, so we can help you ensure your car park meets the necessary regulations for your council and location.
Good Car Park Design
Your car park should meet the demands of your clients and be safe and easily accessible. While those are the obvious points of good car park design, there are also other factors to consider.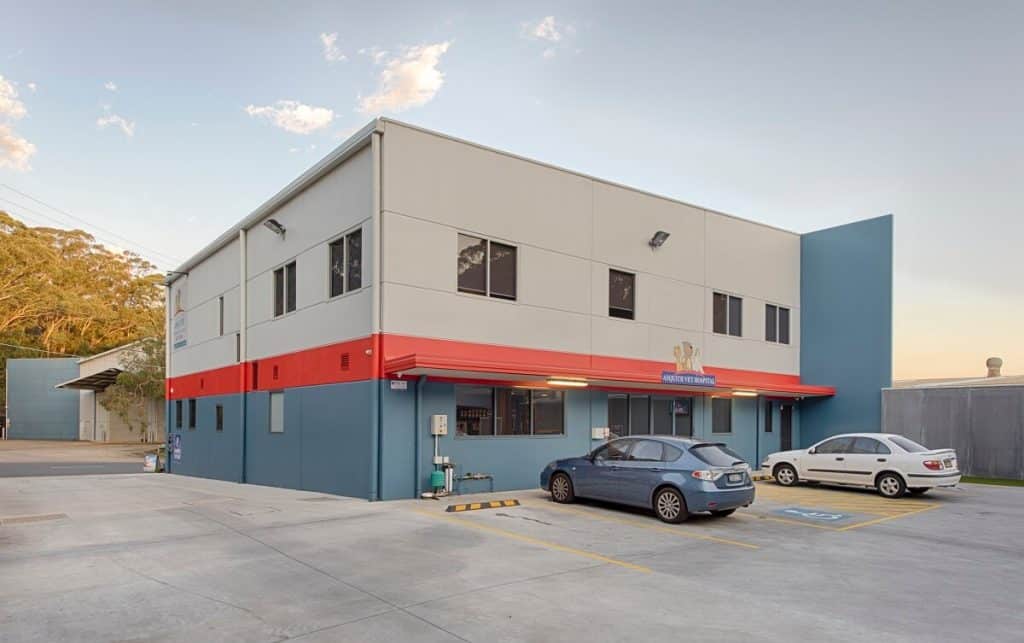 A good car park fits visually into its environment and doesn't impact adjacent properties. And a clear route from the car park to your practice will help to make your parking facilities a selling point for your vet practice. That means clear signage, easy pedestrian access, and an inviting entrance with an easy to open door.
Contact Elite Today
Elite Fitout Solutions has worked on a number of vet practice fitouts and refurbishments.
To discuss your next vet practice fitout, contact Elite today.